Autumn is in the Air
Despite popular opinion to the contrary, summer did not end on Labor Day weekend. In fact, here in Fairfax County the autumnal equinox occurs today at 10:21 a.m. The fall forecast for those of us in the northeast looks promising with "warm, dry conditions…and excellent weather for those attending fall festivals." However, due to prolonged dry conditions, "leaf-peeping" may not be optimal this year as the leaves "may not be as vibrant.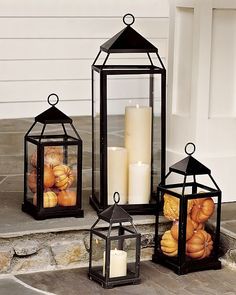 In case Mother Nature decides not to cooperate and you find yourself spending time around the house, here are some tips to give your home a fresh look as we transition into the holiday season:
* Nothing says fall like PUMPKINS and they're good both indoors and outdoors. Healthy (uncut) pumpkins also last for 2-3 months – right through Thanksgiving! The link below offers some pumpkin decorating suggestions to add variety to your crop.
* Add WREATHS to doors, fireplaces and empty walls. Start with a grapevine wreath and a glue gun and add whatever suits your fancy: dried flowers or leaves, mini-gourds, bows, ribbons, shells, bells, figurines – whatever! Search "Grapevine wreath" on Pinterest for ideas.
* Add and light CANDLES. Search your cabinets and garage sales for interesting (fire-proof!) containers like colorful, decorative jars or teapots that will glow when lit from within. Google "Interesting DIY Candle Holders" for a range of simple to take-a-day-off-work level projects.
* Consider a PAINT CHANGE in a room…or all rooms! Certainly this is more than a seasonal adjustment but if you're going to do it, now is a great time: the weather is good for air flow and drying times, and the holidays are just around the corner so everyone who comes to visit will surely sing your praises! I'll toast to that!
* Add a SIGNATURE PIECE. Do you have an old chair, dresser or side table that you've been wanting to replace? How about painting it to complement the scheme of your room in that bold color you've been too afraid to use? One piece will add style and a spark without overwhelming the room. If you don't like it, you can always paint it black or white.
* Swap out DECORATIVE PILLOWS, THROWS, SHADES or CURTAINS for a quick and easy update. Go through our closets and guest rooms and rotate inventory that may not get regularly used.
Let us know how these ideas work out for you. Better yet, let us in on your decorating secrets - there's someone out there with a blank wall or bare counter top waiting for your tip!
#PinotsPaletteTysons
#HomeDecor
#SummerIsReallyOver
#DIYRules!
Enter your contact info and request details below, and we will contact you with details about your private party!