Brewing Something New
As a perfect kick off our Monday night Brushes and Brew Series, and to celebrate National Drink Beer day (on 9/28) we're expanding our blog topics to include our malty beverage sibling. Since it's our first beer blog, we'll start with the basics: fun facts about beer!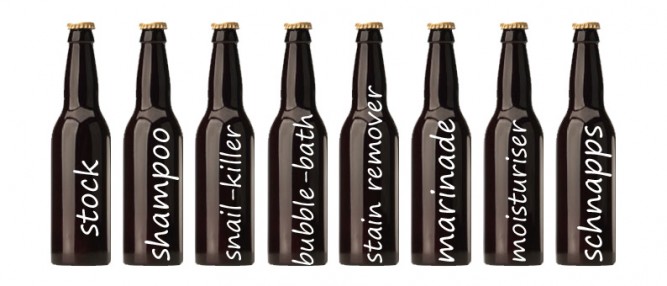 * The great PYRAMIDS in Egypt were built by workers on a diet of beer and bread – a gallon a day!! And how clever and efficient they were, using the yeast from the dough in the beer and the froth from the beer in the dough! Bakeries and beer – arguably a complete diet in two tasty items!
* Beers run the gamut on CALORIES with the lowest calorie beer (Budweiser Select 55) having 55 calories and Sierra Nevada Bigfoot Barleywine Style Ale tipping the scale at 330 calories. The average number of calories for regular beer is 161 and light beers average around 95 calories.
* CHINA produces the most beer and those in the CZECH REPUBLIC consume the most – who knew??
* RUSSIAN IMPERIAL STOUTS are the darkest beer and have the highest alcohol content.
* In Bruges, Brussels, a "BEER PIPELINE" runs under the city from xx brewery to its bottling plant. About 1,000 gallons of Brugse Zot beer per hour flows through the 1.8-mile line and was conceived in an effort to reduce traffic on the narrow cobblestone streets is this medieval city.
* CENOSILLICAPHOBIA is the fear of an empty beer glass. Watch for that one on Final Jeopardy!
* Beer has a wide variety of ALTERNATE USES: gives shine to dull hair; tenderizes meats; attracts and kills slugs in the garden; loosens rusty bolts; and so much more. (My apologies to beer aficionados to whom these suggestions may be viewed as blasphemy.)
* Our FOUNDING FATHERS had a hand in beer-making. Both George Washington and Thomas Jefferson (well, really Martha; she does the work, he gets the credit – what a shocker!!) were home brewers, and so impressed was James Madison that he sent his staff to Jefferson's digs in Monticello to learn how the craft.
If you, too, would like to brew beer like the originals did, here's George Washington's own recipe, compliments of the Smithsonian. Don't forget to review it on Yelp!
Take a large Sifter full of Bran Hops to your Taste — Boil these 3 hours. Then strain out 30 Gall. into a Cooler put in 3 Gallons Molasses while the Beer is scalding hot or rather drain the molasses into the Cooler. Strain the Beer on it while boiling hot let this stand til it is little more than Blood warm. Then put in a quart of Yeast if the weather is very cold cover it over with a Blanket. Let it work in the Cooler 24 hours then put it into the Cask. leave the Bung open til it is almost done working — Bottle it that day Week it was Brewed.
#PinotsPaletteTysons
#CreativeLife
#BeerIsGoodForYou
#CelebrateUnknownHolidays
Enter your contact info and request details below, and we will contact you with details about your private party!