Most Memorable Gifts Ever
After Monday's storm, the National Park Service adjusted their prediction for peak cherry blossom blooms from last Tuesday until March 19 through 22. (Maybe they should talk to their cousin, the National Weather Service, more often!) It's touch and go, but they are still holding out hope that the 3,000+ trees will bloom to some degree of their glorious perfection. If you've never seen them, it's worth the trip.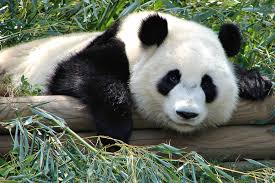 The cherry trees were a gift from the Mayor of Tokyo to the City of Washington, D.C. in 1912 to celebrate the friendship between Japan and the United States. It was truly a gift that keeps on giving as National Cherry Blossom Festival has continued to be a highly-anticipated and much loved event over the past hundred years!
The Japanese aren't the only great gift-givers. Check out a few of the other presents the U.S. has received from well-wishers near and far:
STATUE OF LIBERTY: This symbol of freedom and democracy was a designed and created in France to commemorate the centennial of the Declaration of Independence. While not technically a "gift" since it was joint effort between the French and American, it remains one of the most recognized landmarks in the world.
GREAT SEAL OF THE UNITED STATES: In 1946 a group of Soviet school children presented the then U.S. Ambassador to the Soviet Union with a hand-carved, wooden replica of the Seal of the United States as a gesture of friendship. And what friends they were: as an added gift, they embedded a bug (as in listening device, not a creepy-crawly) in it! Here's the kicker: it wasn't identified until 1952!!
BELL OF HOPE: The first year following September 11, the Lord Mayor and city of London presented a 650-lb bell to Trinity Church in Manhattan. The bell, forged in the same foundry as the Liberty Bell, symbolizes hope, and the long-term solidarity between the U.S. and U.K.
LING-LING and HSING-HSING: Perhaps the best gift ever, the Chinese government gave the two, lovable giant pandas to Richard Nixon as a token of the growing relationship between the two countries following Nixon's historic visit to China. After years of providing joy to millions of visitors at the National Zoo, Ling-Ling died in 1992 at the age of 23; Hsing-Hsing was euthanized in 1999 to free him from the worsening effects of kidney disease.
Kind of makes you want to re-think your wish list, doesn't it?!
#PinotsPaletteTysons
#CreativeLIfe
#BetterThanATrojanHorse
#WhoDoesntLoveAPanda
Enter your contact info and request details below, and we will contact you with details about your private party!