Share Family Time in July!
Family Fun in July!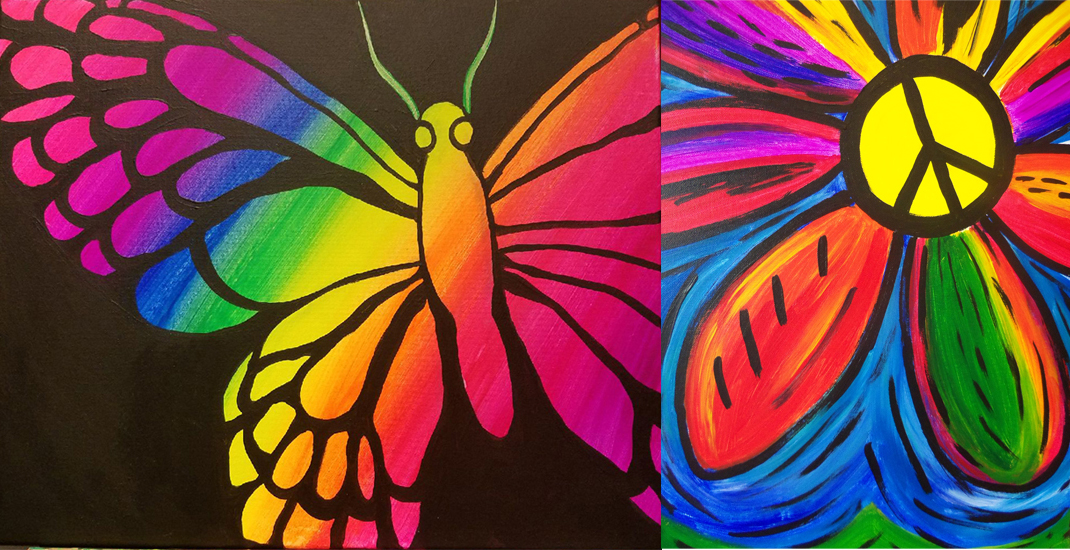 Don't let summer fly by without sitting down with the kids to enjoy something fun and relaxing. No heavy planning or prep involved. Just sign up, show up and remember why your kids can be so much fun when you move all of life's distractions out of the way. Two great opportunities for painting and family memory making in July:
*Sunday, July 9 from 1-3 we are painting Rainbow Butterfly. This class is appropriate for ages 10 through adult.
*Wednesday, July 19 from 12-2 we are painting Flower Power. This class is appropriate for all ages and a special mid-week Family Fun Day reduced to $25 per painter. For this Family Fun Day only, observers are allowed. Watch the kids paint or paint along with them. Seating for observers is limited and not guaranteed without the purchase of a seat.