Project Pet Offered in Daytime Class
Project Pet is by far, one of our most popular classes.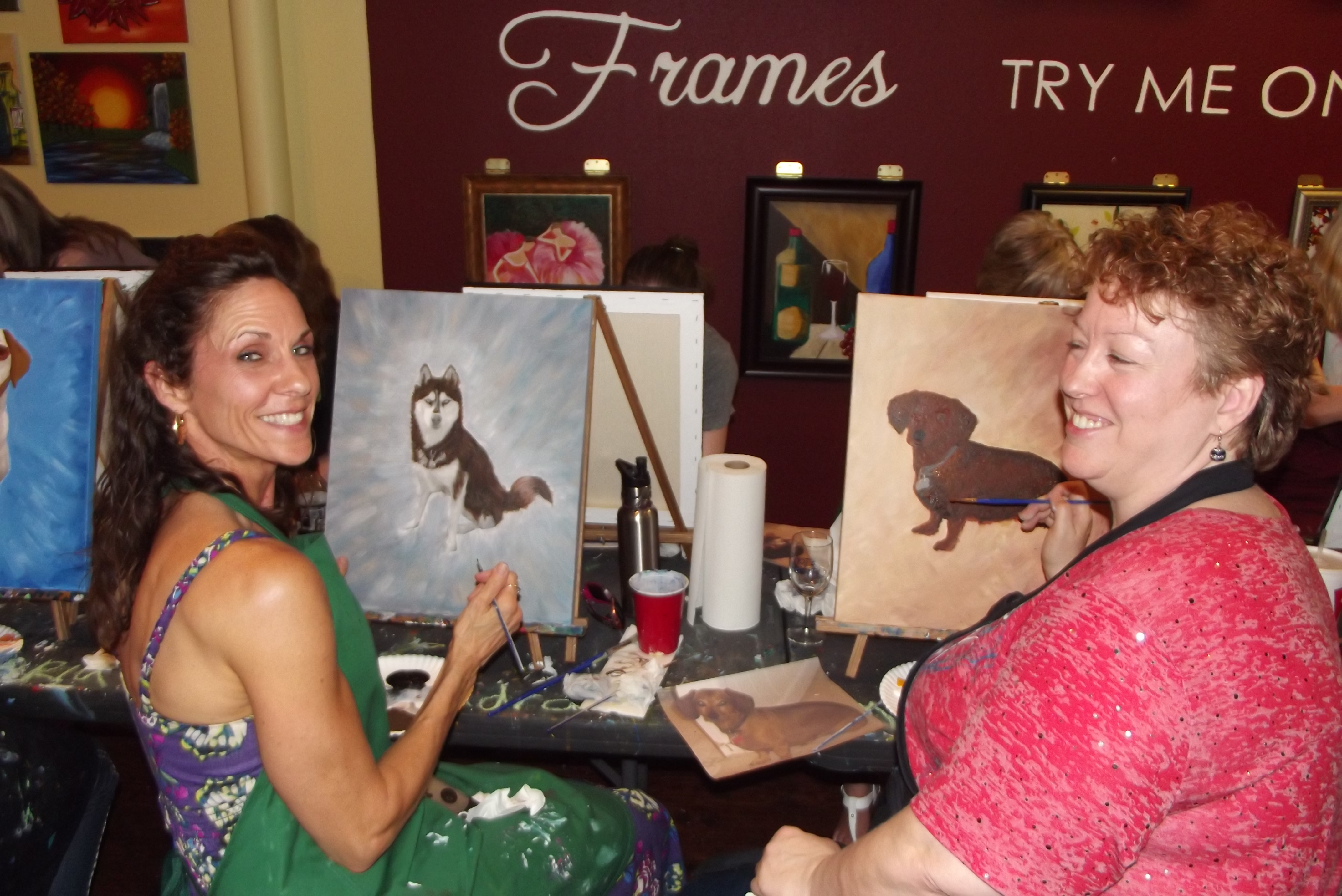 Due to the focus on creating the perfect portrait of your fur baby, Project Pet takes special preparation in order to get the best outcome. The class on November 20 from 1-4 requires painters to sign up and send in photos of their pet by November 7. This allows our staff to work Photo Shop magic on your photo. We then have your photos screen printed onto a 16x20 canvas for permanence. When you arrive, your pet is already on your canvas in greyscale as a guide for you to follow. Upon sign up, we send each painter detailed instructions, but here are some helpful hints. We only allow one pet per canvas. As nice as a group shot might be, anyone that has painted their pet, knows that full focus on one pet fills the painting time. So take an individual shot of your pet with the highest resolution camera possible. Make sure your pet is clear and in the foreground with no furniture, objects, grass, etc. blocking any body parts. You may have an adorable shot of your puppy peeking out from under a pillow; however, once the pillow is removed from the photo, Fido could look like an unfortunate amputee. Our best advice is to take a photo of your pet outside during the day. Indoor lighting can cause odd shadows. Contrast is good in photos. A shot of your brown dog on a matching brown sofa or a white kitty asleep on a white pillow makes for a tough editing job and a less than ideal end result. This is our first time to offer project pet on a Sunday afternoon. We hope to see you there!
https://www..../event/127320