Happy Anniversary!
Celebrate With Us!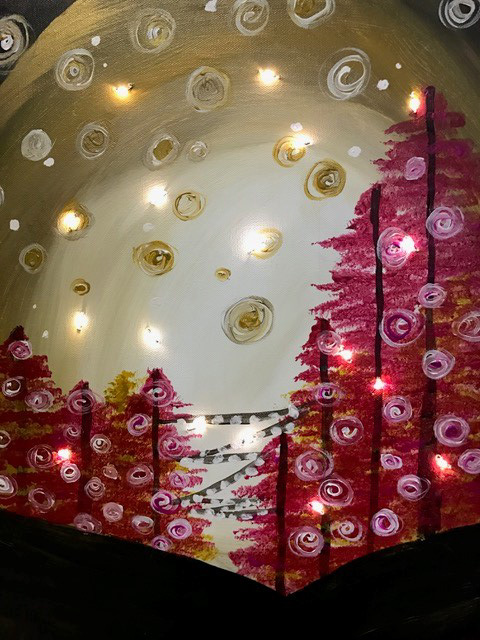 You may not know it, but Pinot's Palette opened in Tyler four years ago on December 7th and it has been a joy and a pleasure to be a part of this community. You also may not know that in 2015, we expanded our personal studio operation to include two studios in Austin. After a year, we decided it was just not worth the stress and the pressure and we gladly returned our focus to Tyler. Growth is important and Austin is a beautiful city, but we sincerely missed the kindness and generosity of spirit that we find in the people of East Texas. We want to thank all of our customers old and new with a celebratory weekend of anniversary specials. For the classes scheduled Wed, Dec 7 through Sun, Dec 11 we will offer the following:
• Surplus artist example paintings will be available for purchase to painters at $10 each
• There will be multiple nightly free drawings to spin our prize wheel to receive free classes, fee paintings, and super-duper discounts
• The week will end with a special illuminated canvas class on Sunday from 6:30-9:30
Please join us this week and share in the celebration. Thank you, Tyler, for making us feel so at home!