Matters of Wine...... Glasses!
You've probably seen a variety of wine glass shapes and sizes from restaurants and bars to wineries and friends' houses... but why? Does the glass really matter? We're here to lead a helping hand a provide a little info on this very important subject.... wine!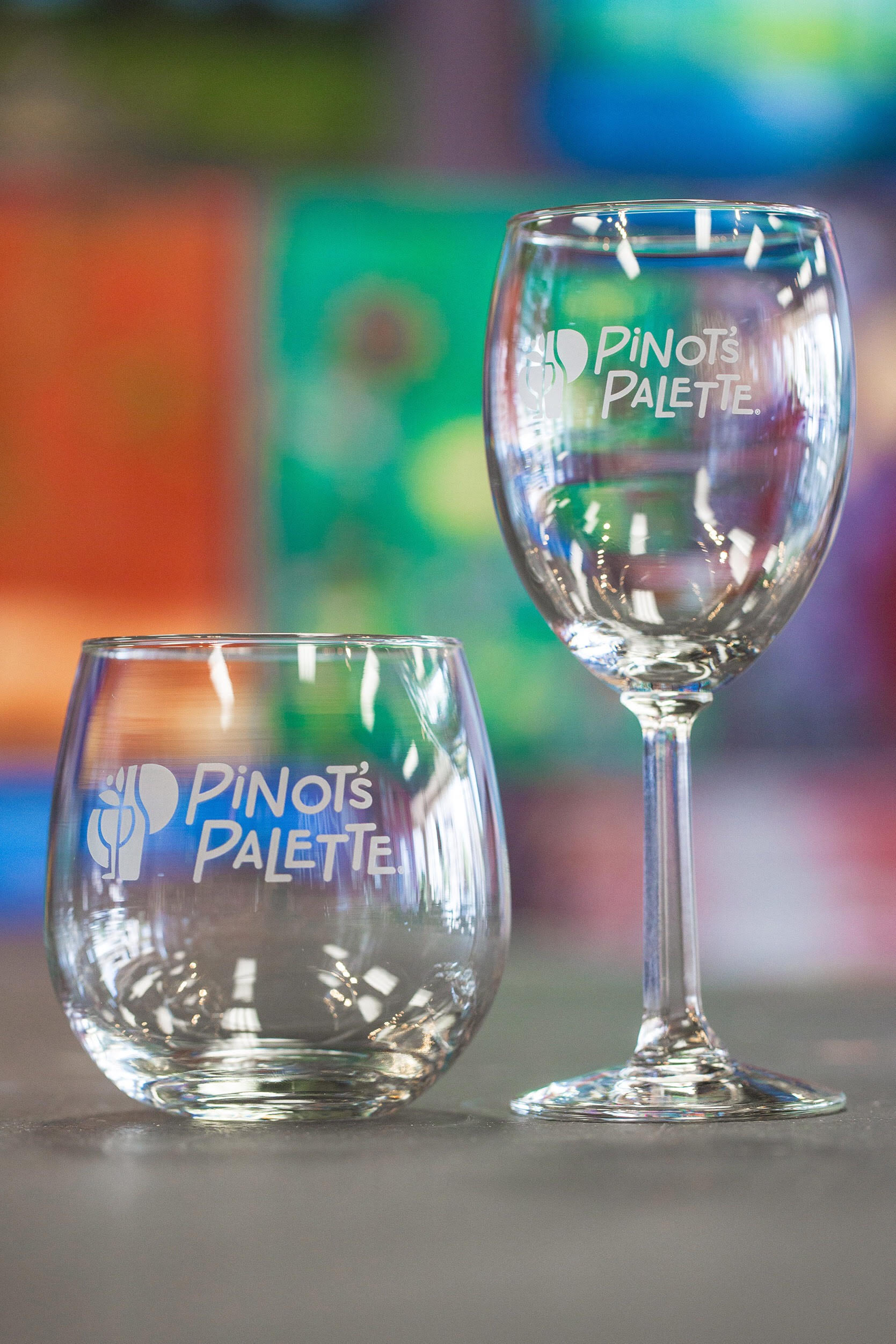 We've likely all upgraded our style a bit since the years of drinking boxed wine out of plastic cups back in college.... But if you're a true wine-lover then you may want to consider the various glass options and the wines they fit best with.
At Pinot's Palette in Tustin, we know a thing or two about wine... and we have a few different types of glasses we like to serve it in! We're going to keep it simple and talk about 3 types of glasses: for white, red, and sparkling wine.... however, we're providing a little more info on the link below for the major wine-enthusiasts out there that want to get extra fancy with your beer or wine of choice!
RED:
Our stemless, round and open glasses are for red wine. The boldness of red wines require a larger bowl to allow Of of its aromas and flavors to emerge.
WHITE:
We typically serve our white wines in a smaller, less round glass. It helps to preserve the aromas and maintain cooler temperatures.
CHAMPAGNE (or sparkling wine):
We have our flutes on hand for our sparkling wines and mimosas! The extremely narrow and tall shape, helps to keep those tiny bubbles in place, preserving the... well sparkle!
Check out the site before for more helpful info, photos, and diagrams! We hope to see you in our studio for one of our incredibly fun painting and wine classes! They're so much fun and now you'll know why you may have a different shaped glass than your friend, who ordered a different wine....
The overall verdict: wine is the best.... ever. So whether you're drinking it from it's designated glass or a plastic cup (hey... no judgement...), it's delicious! Some come on in for a night of wine, music, painting, and in with friends and family TODAY!!
**Click on the link, below, to view our calendar and sign up for a class!!
Cheers!
Share Wine and Beer Glass Shapes and Uses! | Sign Up For A Painting Class!