Throw a Solar Eclipse Party!
August 21 is quickly approaching and you know what that means........... It's time for a total solar eclipse!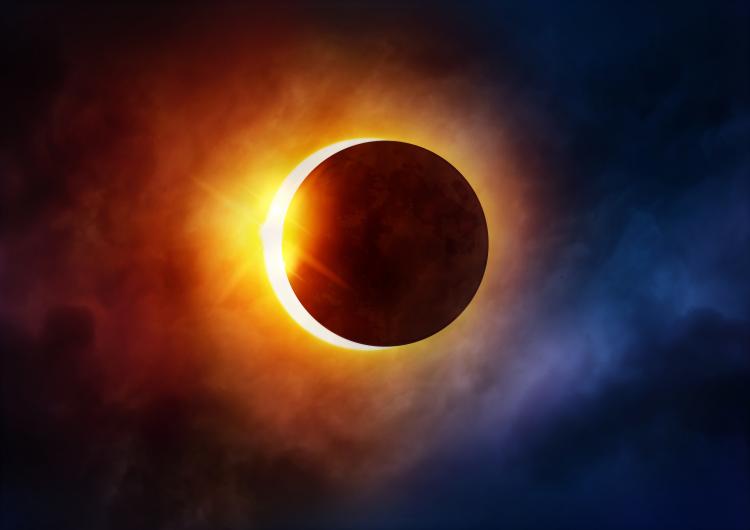 Celebrate this rare occasion with friends and family by hosting a party! Pick the best location, with open access to sky and sun, and go from there! Choose your guest list, decor, food, and don't forget your eclipse glasses!
With the long days of Summer, getting closer to an end and the kids going back to school, why not take your eclipse party to another level?! Make it the ultimate 'Back to School' party! Invite your children's friends and neighbors over to have one last day of Summer fun before the weekly routine starts back.
You can have great food and even games and activities for the kids that are fun and educational at the same time. Mother Nature is providing the perfect learning tool.... the sun and it's rare, total solar eclipse! Turn that into your party theme and talk with the kiddos about what an eclipse is, how rare it is, what's happening when it comes, etc.
A total solar eclipse is an incredible thing for people, both young and old, to experience in all of it's glory. Of course, you can see it with your eyes, but ALSO use the few seconds when it's completely covered by the moon to create an experience that will last a life time! Make use of all of your senses during this time!
Pay attention to the way the land looks when the sun is completely covered: The shades of colors and the shadows the covered sun creates, and more!
Listen to nature: the noises that birds and other small animals will be making, the rustling of the leaves and anything else that is sensually appealing.
Take it all in.... hard as it may be, try and convince your kids to do the same. Experts urge you not to take photos, but to just admire the event as it happens. It's so rare and it's over so quickly, you shouldn't waste time, trying to capture it with your phone camera.... professional photographers will get the best images and you'll undoubtedly see them online, later.
(Just remember those glasses...) :)
*solar eclipse glasses information, bottom of page
How to throw a back to school party:
https://www....party-2104330
Five steps to planning a terrific back to school barbecue:
https://www....o-school-bbq/
Have a great time with friends and family, as you celebrate this extraordinary event next week! make the most of it and the last days of Summer with a fun get together, like a cookout! Relax, enjoy company, and remember to soak it all in!
***If you're wanting to have a fun night out with the hubby or friends, before the hectic life of 'back to school' begins, come in for a paint class at our studio! With wine and beer, music, painting, and more, it's a great way to get out for the night! The best part is that you get to take home your wonderful masterpiece and remember the occasion for all time!
Some of our most popular paintings are ones that have the moon in them! We have many to offer next month, (and all throughout the year) with a beautiful moon as the star of the show..... check out our site, listed below, for more information and to sign up for a class.
*Sept. 29 (7-10pm) 'Japanese Moon Garden' is one of our customer favorites! Check it out now and sign up ASAP, as that one tends to sell out!
https://www..../event/172830
Cheers!
__________________________________________________________________________________________________
SAFTY FIRST!
Be sure your glasses are compliant with the NASA-approved ISO 12312-2 safety standard...
Act fast! Here's a list of where you can still get your Solar Eclipse glasses:
*Be sure to call around, first, to make sure they're still in stock:
https://www....fast/2312264/
REMEMBER: During totality, when the sun's disk is completely covered by the moon, it is safe to view the eclipse with the naked eye. But skywatchers should NEVER look at a partial solar eclipse without proper eye protection. Looking directly at the sun, even when it is partially covered by the moon, during a solar eclipse can cause serious eye damage or blindness.
Share When and where to see the eclipse from Irvine, CA | Sign up for a class NOW!