Host A Wine and Cheese Party!
"Wine and cheese go together like Ross and Rachel, brunch and mimosas, and Thanksgiving and turkey."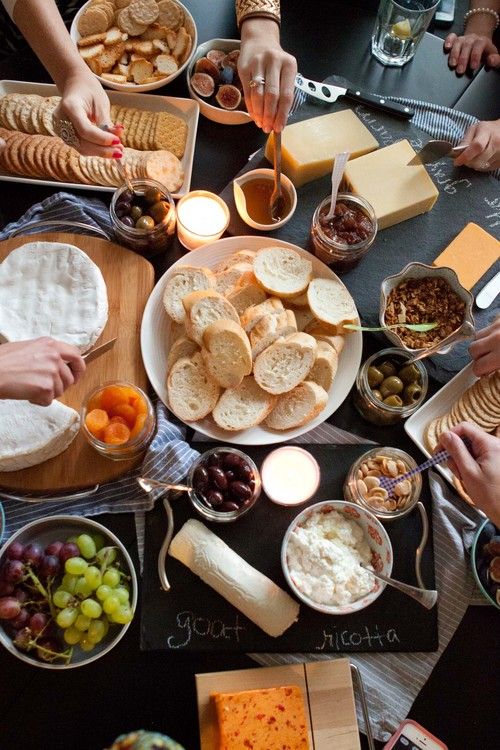 Grab all of your friends and family, and host a fabulous party that's super fun and educational to boot! Here at Pinot's Palette, our love for wine is (literally) in our name! We love unique themes and ideas for parties and centering a party theme around wine seems like perfection!
We have found a great site that breaks down the "How To" of throwing a wine party into prep, decor, and more! Check it out for some great ideas on getting starting with planning.
The perfect list of wine and cheese pairings, from some people who really know what they're talking about at winemaker.com, will hel you to know what wines and cheese to buy and put together for some matches made in Heaven!
Don't forget our collective best friend, Pinterest, as a reference for some GREAT party decor ideas and crafts, as well!
So grab a pen and paper, and start planning the perfect wine and cheese party today! Trust us, your friends will thank you, because really, who doesn't love wine and cheese??
Share How to host a wine and cheese party | Wine and cheese pairings