Team Spotlight- Kristin Campbel
Team Spotlight- Kristin Campbell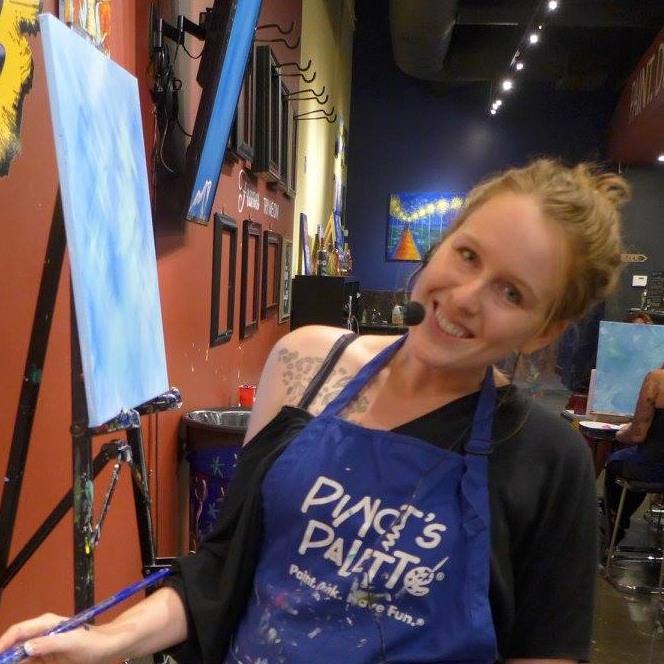 If you've taken a class at Pinot's Tustin, you've likely seen Kristin and have heard her dry, witty humor that keeps us all in tears (in a good way!). Kristin has her Bachelor from the University of Iowa in Theater and Studio Art and received her Master's from Cal St. Fullerton in Theater Design. She's one hard worker and works as an Adjunct Instructor as Cypress College, a scenic designer with many theaters in So Cal, and we're lucky to have her teach a few classes a week and to ensure everybody is having a great time on Saturday Nights!
Kristin is super gifted as an artist, but has a way to break barriers down to those who don't have an art background and while she can blink and create an insanely talented piece of art herself, she can walk you through a painting step by step and you'll laugh most of the time and by the end have created your own art work. She's a gem and we're happy to give her a spotlight this week!
You can learn more about your local artist, Kristin Campbell, in the links below. She's very talented in oil painting as well and has a fantastic etsy page!