Paint HiM: A Paint & Sip Experience You Don't Want to Miss!
Male Model Guided Painting Event at Pinot's Palette-Toronto!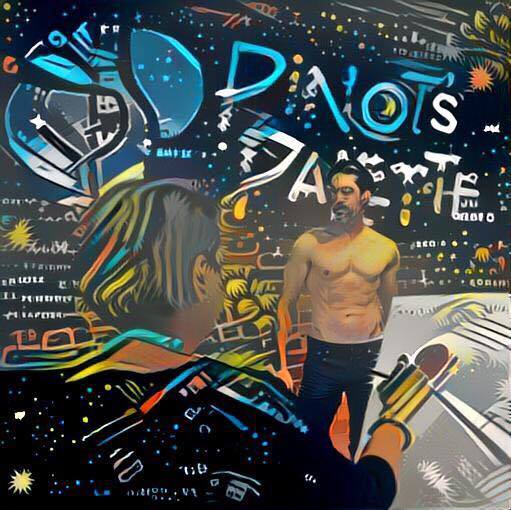 Pinot's Palette brings Handsome International Men (HiM) into the Studio for a 'Special' Event. Grab Your Girls and Pinot's Palette Brushes & Paints for a guided painting event filled with intrigue, wine and FUN! Pinot's Palette invites you to our beautiful studio in the Junction where HiM Promotions' models will inspire your creative juices--a live model ready for a 'live' evening.
Find Your Muse while HiM Models Rock Out with their Smocks Out!
Each reservation includes admission to a three-hour event featuring a guided painting event, FOUR glasses of wine and interaction with a live model.
The wine experts from the iYellow Wine Club join in to bring their wine knowledge and wine collection to help get the creative juices flowing. Learn the art of live model painting with Pinot's Palette's skilled instructors while sipping on iYellow's curated wine offering. And the model? A Handsome International Man of course! With an expertise in curating the ultimate ladies' night out, Handsome International Men bring the beauty that will be captured by these burgeoning artists' brushes. Gather your girlfriends for a creative night out experience you'll never forget!
May 26th, 2017 (7-10p)
Location
Pinot's Palette
2866 Dundas Street West
the Junction
Toronto, ON
Sign Up Here:
https://bloo.../view/1048104
HiM Promotions:
http://www.h...com/painthim/
iYellow Wine Club:
http://iyell...wineclub.com/