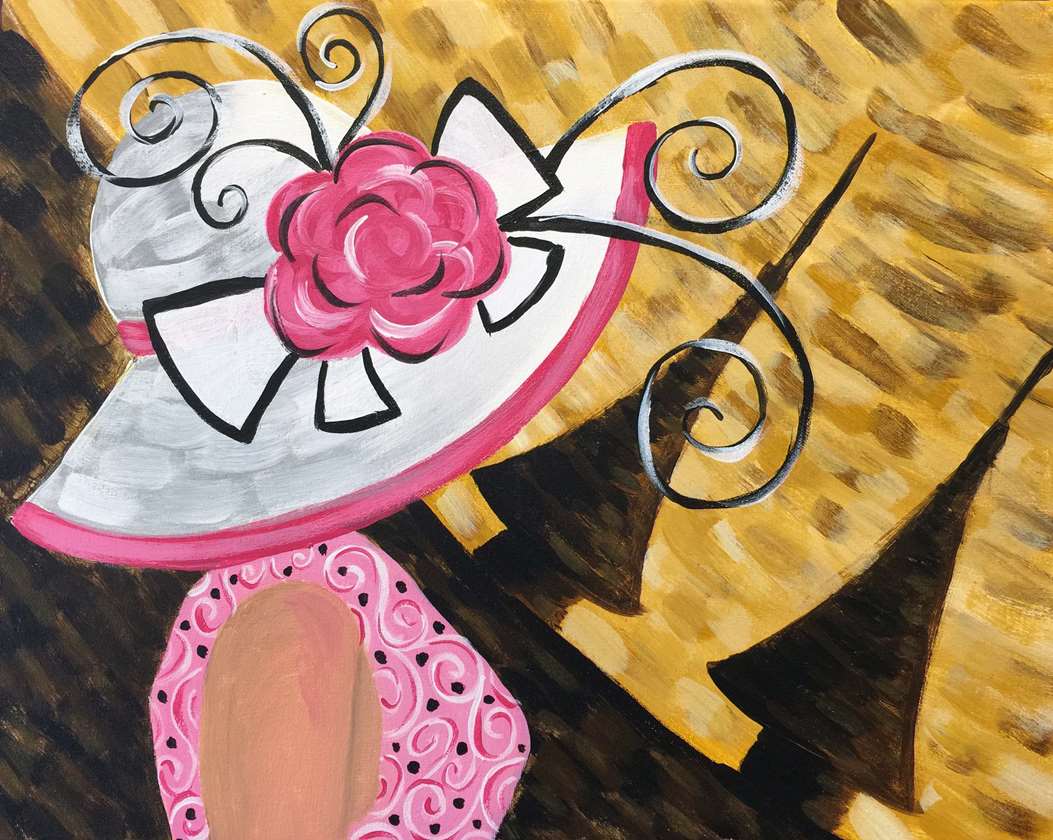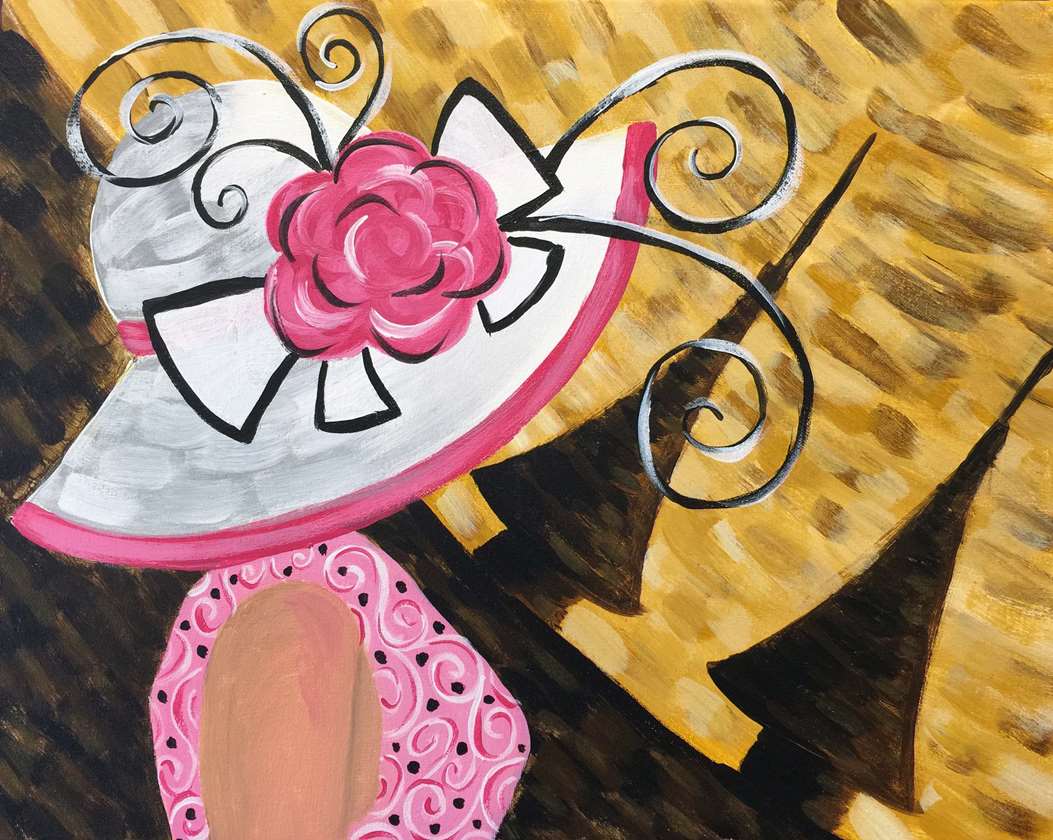 Cynthia's Bridal Painting Party
Saturday, June 3
11:00 - 1:00PM
Learn more
The best hat to go with the perfect dress, we all know where she is headed. It's Derby Day in Kentucky, and everyone is going to the track for "The first Saturday in May". Come and join Pinot's as we paint our own first Saturday in May!
Come join me in a fun and creative way to celebrate with the bride to be- Cynthia Alexander. This will be a relaxing way to spend some fun time with Cynthia before she says "I do". Gifts are optional, but your presence is necessary to make the day complete. So come and paint your own masterpiece at this Girls' afternoon outing; this will be a custom afternoon of fun with a few Sorors, family and friends of Cynthia. Each person will go home with their own painting!

The painting party will be held at Pinot's Palette (at the Glen) 2011 Tower Drive, Glenview, IL, 60026. Our painting adventure will start promptly at 11:00 a.m. and end at 1:00 p.m. Light snacks and finger food will be provided. For those of you who are interested we can dine for lunch at one of the local restaurants afterwards. Place to be determined. I will follow-up as we get closer to the event to see who would be interested in going to lunch.

The cost is $40 per person- I rounded the cost up by $2 ($38 per person) so we can provide a tip for the paint instructor. Since you're paying online please bring the tip with you on the day of the event and we can give the tip upon check out. I put the deposit down and will use it for Cynthia and her mom, Ms. Evelyn.

The painting has been chosen, I'm calling it "The First Saturday in July" which depicts a lady with a hat in honor of our own Cynthia Alexander who loves to sport the "crowns".

Please RSVP by May 3rd so I can get an accurate count of who all will be in attendance. Please do not share or forward this event to others.

-Jackie

P.S. In honor of Cynthia if you want to wear your favorite hat to paint in, please bring it along!