Summer #happyplace wine pairings
We're literally lightening up our palette for our #happyplace summer contest of painting events. Read on to discover which wines and other refreshments we think might tickle you pink (or rose) this summer.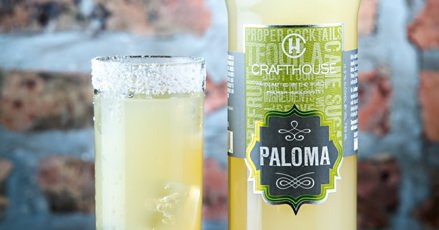 As the mercury rises outside people flood into the studio in the evenings to keep the fun going. To refresh yourself after a long day in the sun we always recommend sipping on something light and fruity, dare I say sweet. It's okay to indulge yourself as every sip brings you one step closer to relaxation and creative genius! Here are some of our favorite drinks on the menu for this summer:
Mosacto d'Asti - We only sell this crowd-pleasing wine by the bottle for good reason. You will be trying to tap the last drop into your glass and likely debating a second bottle. The effervescent quality (read, almost bubbly) makes this sweeter wine melt in your mouth. Even if you're not a sweet wine drinker we'd encourage you to try this out with the group. It's a definite "palette" cleanser.
Riesling - Our version is from German (the mother land of all Rieslings) and offers a mid-sweet option. Also a crowd pleaser, but this one can be sampled by the glass!
Crabbies Ginger Beer - There are a few ways you can enjoy this refreshing and fruity drink. We recommend pouring over ice in our pint glass and sipping through a straw. It's almost like an adult snow-cone. Yep - amazing!
Crafthouse Cocktails - Speaking of iced down cocktails, we're excited to be introducing two new drinks to our menu this summer. Crafthouse is a local Chicago cocktail maker with natural ingredients that provide a high quality and fresh taste. Try the tequila based, Paloma, for an update on the traditional margarita or if Vodka is more your speed, test out the Moscow Mule. Both served over ice in a pint glass.
Which summer refreshment will you be sipping at our art studio the next time you come to paint?