Spring Break Paint Classes!
With February wrapping up, we're all thinking about warmer days coming up – especially after that brutal polar vortex. Spring break is coming up in about a month, and some of you might be thinking about heading south for some even warmer weather. But if you're sticking around, we've got all sorts of painting classes that you can sign your kids up for!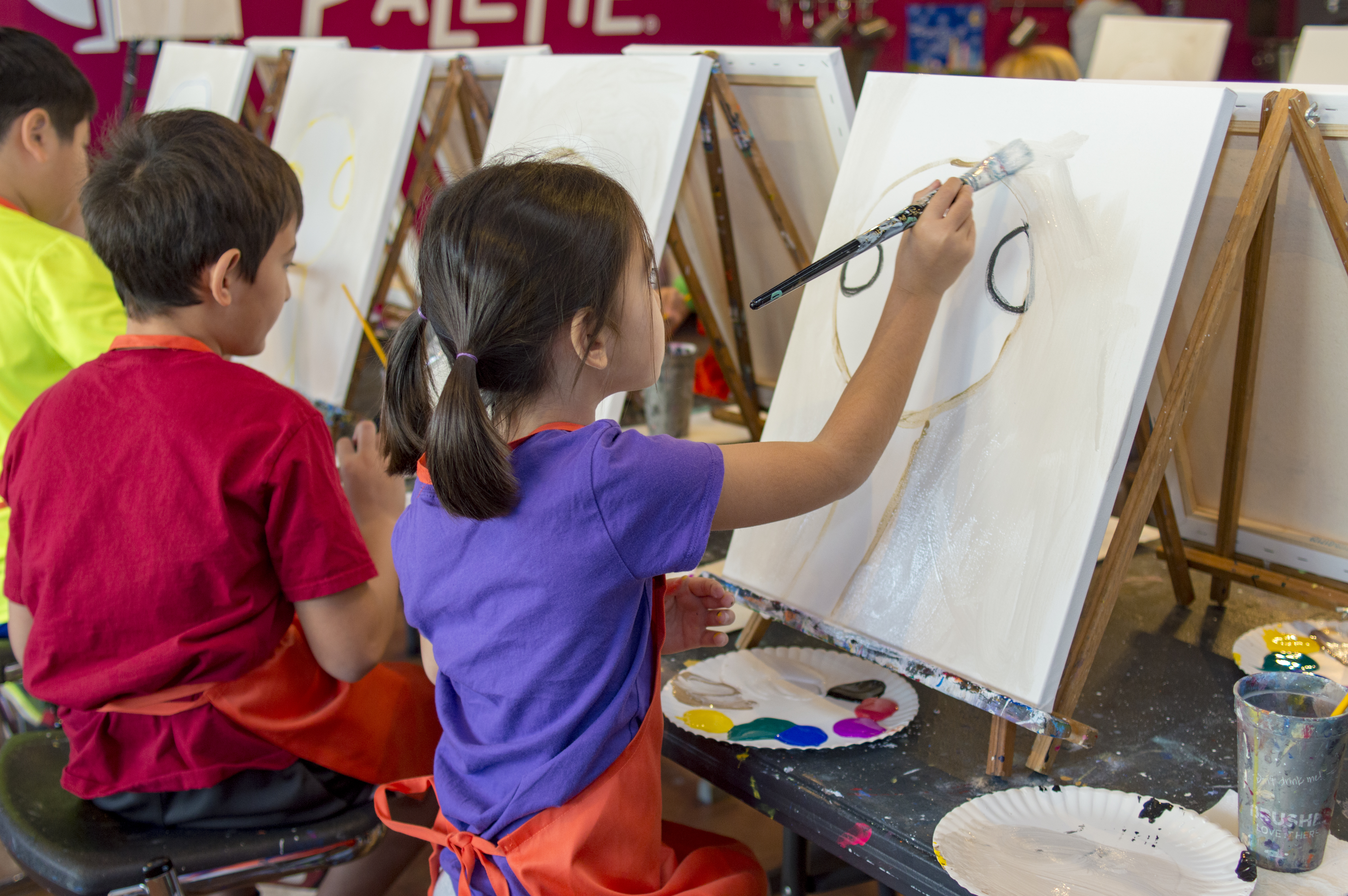 Every week day of spring break (Monday, March 25 – Friday, March 29), we will be having Open Studio from 11am-3pm! Bring everyone! Little experience is needed when it's an open paint session. For $15 a person, you get an 8" by 8" canvas. We have an array of mini paintings on our studio wall that come with self-guided instructions. What's different about Open Studio is that you will not have an instructor talking to you on a microphone during a structured 2-hour class. Instead, we will give you a laminated, kid-friendly instruction sheet that will have pictures and explanations for each step of the painting. We'll let you take the sample painting off the wall too so that you can reference it while painting. You can work at your own pace too during Open Studio hours! Another thing that sets Open Studio apart from our public parties is that you can walk in anytime between 11am-2:30pm (Warning: you'll have 30 minutes to paint if you come at 2:30pm) and you can choose your painting! If you usually have disagreements within your painting group about what you want to paint, it won't be a problem with Open Studio, since everyone can paint their own thing. And if you want to just pay $15 for a canvas and paint whatever you want on the canvas, you can do that too!
We will also have public parties during the spring break week and weekends! On Saturday, March 23, we'll have a Family Fun class! On this day (at 11am), we'll be painting "Toot Sweet Spring," which is an adorable painting of two birds and their egg on a branch. Family Fun classes are $30 per seat, and we encourage that parents and kids come to paint next to each other! On Tuesday, March 26, (12pm) we will be painting "Swimming the Sea," which is a beautiful, colorful painting of a sea turtle. On Thursday, March 28, (12pm) we'll be painting "Sunflower Sunset," in which we will be painting a sunflower in front of a field and rainbow sunset sky. On Saturday, March 30, (11am) we'll be painting "Giraffing Me Crazy," a super fun painting of a giraffe! We'll be wrapping up our spring break with "The Cat's Meow," on Sunday, March 31 (11am). This painting is great especially for elementary aged kids, and what could be more fun than painting a cat with a flower crown? All of these classes are Family Fun classes, which are $30 per seat, and we encourage that parents and kids come and paint side by side!
If you're looking for something a little more unique to do with your kids this spring break, we've got private parties and Project Pet! For private parties, you can choose any painting from our main library of 500+ paintings! For kids private parties, you'll need to pay for a minimum of 13 seats, and each seat is $30 per kid. (For adult parties, it's minimum of 12 seats and $38 per seat.) We also have Project Pet during the last weekend of spring break, on Saturday, March 30! This class is fantastic for older kids (we recommend about 13 years old and up) and their parents who might want to do a personalized painting of their family pets! For Project Pet, you would send us a photo of your pet, which we would print out onto a canvas. One of our studio artists will guide you step by step on how to paint your pet! This class is very popular, and we try to schedule one every 6 weeks. It's $68 per painter, and if you sign up, be sure to send your pet's photo by Tuesday, March 12 (for the March 30 class).
Questions? Call us! 847.730.5972