Artist April White Exhibits at Glenview Art League Art Fest 2016
Pinot's Palette is participating at this year's 2016 Glenview Art League Art Fest, Aug 30 - 31. Swing by our booth for prizes and $10 mini-paintings. Swing by the GAL tent to check out Pinot's Palette artist, April White's, original artwork, Wildfire - such talent!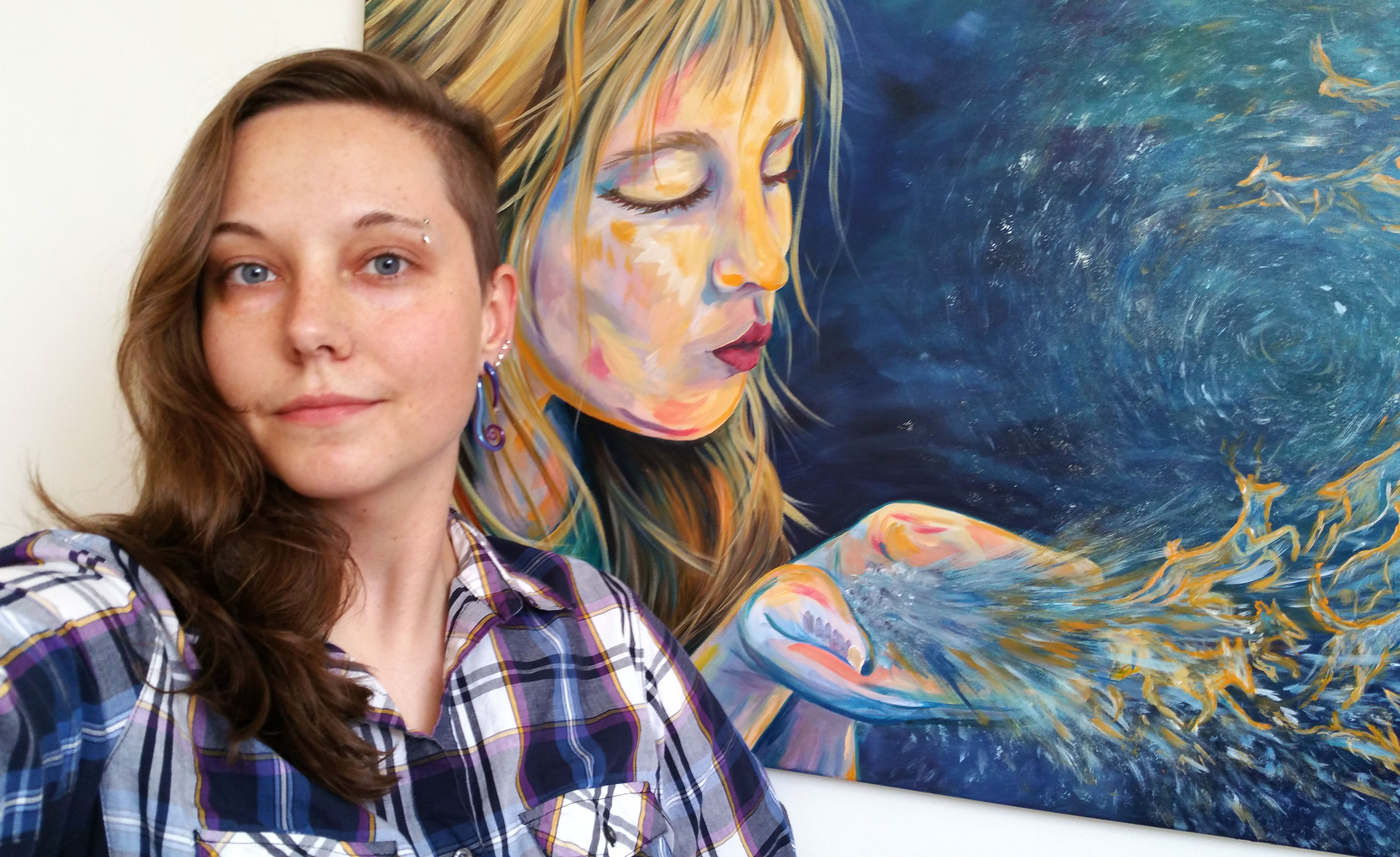 The Glenview Art League's Summer Art Fair, July 30-31, is a 63- year tradition on the tree-shaded grounds of Lyon School at the intersection of Waukegan Road and Lake Avenue in Glenview.
Artists from across the country will display fine arts in many 2-D media, including photography, as well as jewelry, sculpture, glass and textiles. Local Glenview Art League artists are invited to each exhibit one piece in the popular Glenview's Own tent. Judges will select artists for awards of Excellence, Merit and a Peoples' Choice Award.
April will be displaying a piece entitled "Wildfire" in the Glenview's Own tent.
Wildfire
24'' x 36'' x 3/4''
Acrylic
2016
Price: $585.00
April describes her inspiration for "Wildfire."
"This painting was inspired with children in mind and by a stock photograph I came across.
I remember when I was a child in my parents room hung a print of a pencil drawing. Displayed in the drawing was a beautiful naked woman with long flowing hair sitting upon a lion with a large flowing mane, both staring fiercely at you. In the background of this image was an eclipse and a butterfly sitting a top the eclipse rings. The only thing colored in the drawing was the lions eyes, woman's eyes and parts of the eclipse. I remember staring at this drawing for hours imaging what kind of world would have fierce beautiful women riding lions; what the woman was trying to convey with her unyielding stare.
Needless to say it sent my imagination wild.
The idea behind this painting was to ignite a child's imagination with an image, such as that image did hanging in my parent's room all those years ago."
We hope you can stop by to visit at the Glenview Art League festival this weekend! Next weekend, catch our $25 promotional classes at Art Fest at the Glen, Aug 7-8.
Share Shop April White's art | Shop Pinot's Palette upcoming paint and sip classes