National Girlfriends Day
We feel like we celebrate "Girlfriends Day" every day at Pinot's Palette, but today marks the official day to celebrate your BFF. So grab a glass of pinot and your ticket to a painting party and let the good times roll!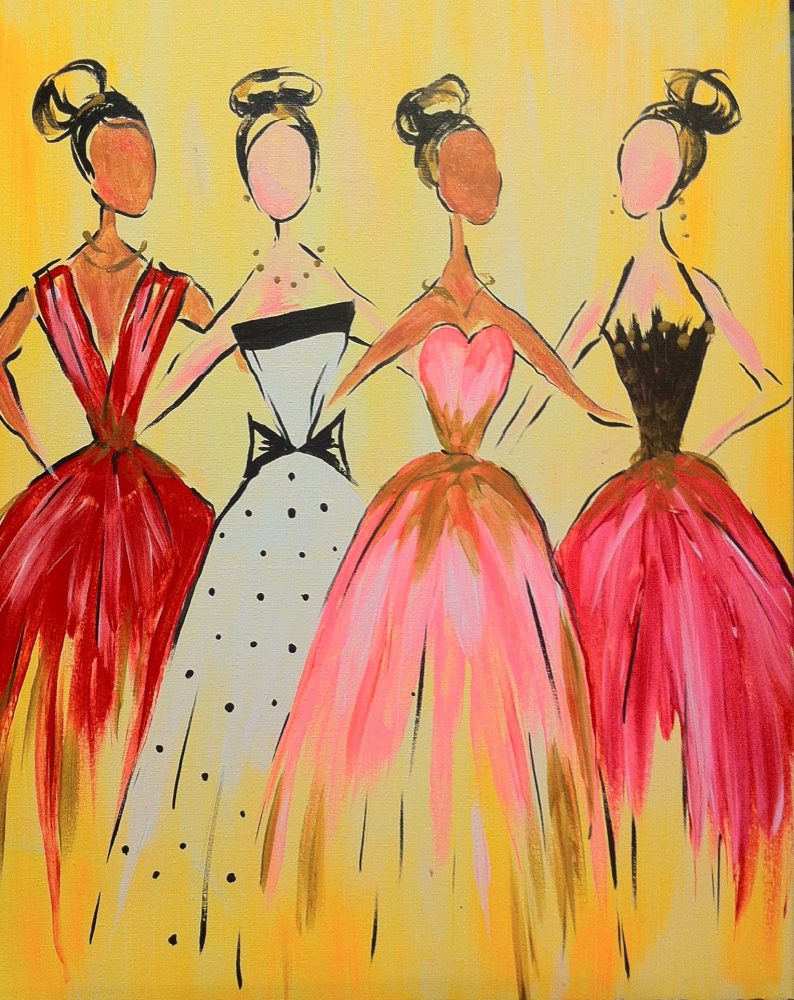 Upcoming classes that would make a great Girlfriends Day celebration this month include:
August 20, Saturday Night painting of "Sailing Under The Night Moon" is a relaxing end of summer fun painting and wine night out idea for you and your BFFs.
On Labor Day weekend we have a lot of great options, but you might want to check out "Fantasy Forest" on Thursday, Sept 1, as it's a great painting for sipping and socializing with lots of time to mingle and chat. Another fun one coming up that weekend is "Esha Phancy" on Friday, Sept 2, and this one is really fun because you can customize the colors of the elephant painting background and detail. The results are just as unique as you and your girlfriends!
Sept. 8, we have a very special night of painting and sipping planned as we've invited the Boisset Collection winery rep to lead a wine tasting for us that night of 4 different wines in their collection. Definitely a fun night out if you and your girlfriends like wine and painting!
And if we still haven't tickled your painting party fancy, you may be interested in our private party painting classes. You bring 12 friends, you pick the painting and we do the rest! So paint, drink, have fun with us at your next girls night out or girlfriend day celebration and have some memories that will last.
We hope to see you and your girlfriends for a girls night out at our studio soon!