Helpful Tips for a Healthier Thanksgiving
Thanksgiving is a time for families to come together, for reflecting on what you are grateful for–and of course–the delicious food! For many of us, preparing a Thanksgiving feast comes from family traditions, grandma's special recipes, and putting our culinary skills to the test. However, sometimes Thanksgiving gives us the opportunity to try and cook something new and surprise our guests at the dinner table. Spice up your Thanksgiving dinner by incorporating some healthier dishes that are so delicious!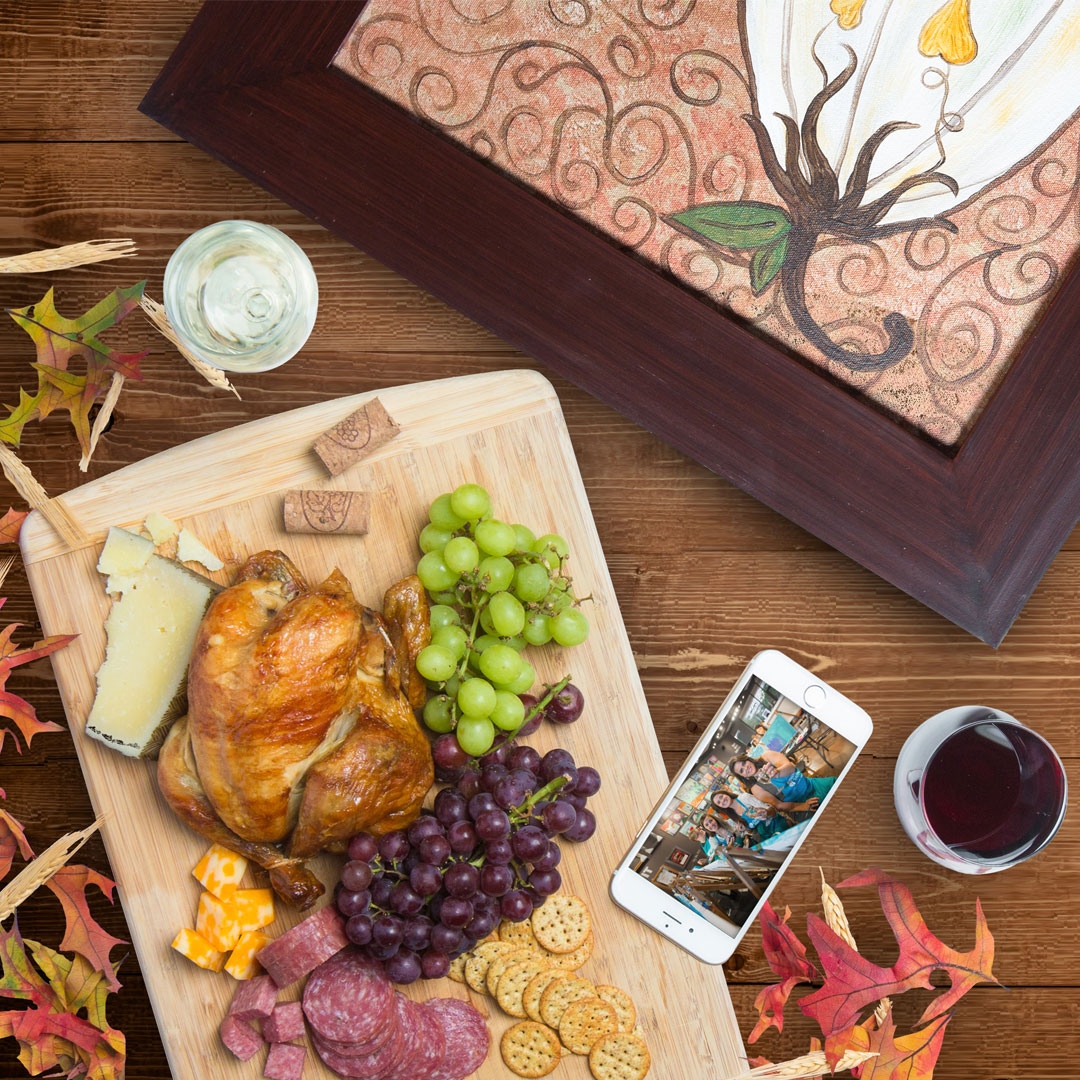 Offering some healthier dishes at the table gives us the benefit of eating yummy food while also being a bit more conscious of the nutrients we're consuming. Healthy foods and tasty foods are definitely not mutually exclusive at the dinner table! Here are a few healthy Thanksgiving recipes that will be sure to leave your hearts warm and your bellies full!
Cauliflower Stuffing
Do you love the classic Thanksgiving stuffing, but want to try a low-carb version? Look no further! Cooking tasty cauliflower stuffing is a great alternative for this traditional Thanksgiving dish. Not only does cauliflower stuffing appeal to guests that want a low-carb meal, but it accommodates well to your guests who are on a gluten-free diet! This is a meal for everyone! All you need is to bring out the butter (or coconut oil if you want to make it vegan), stack up generously on veggies and herbs, and simmer it all together with your preferred broth. This cauliflower stuffing will surely fill you up, even when it's only about 90 calories per serving!
Vegan Green Bean Casserole
New to vegan food? Try cooking a vegan green bean casserole with a savory onion topping! All this topping requires is a thinly sliced onion tossed with olive oil, salt, and pepper. Ass flour and Panko bread crumbs and you're ready to broil! For the casserole, you'll need to cook and then cool your green beans before you set them aside to sauté your shallots, mushrooms, and garlic. Whisk in the flour and gradually add in almond milk until everything is thick and golden. Mix everything with your green beans in a large bowl and you're all set to bake in a casserole dish! Your vegan green bean casserole will definitely become your family's new favorite dish!
Sweet Potato Salad
Looking to make a dish that will have your family scrambling for the leftovers two days after Thanksgiving dinner? A sweet potato salad is scrumptious fresh out of the oven and when you take it out of your Tupperware as leftovers! Toss your sweet potatoes and red onion onto a baking sheet as you season them with salt and pepper. Cook them for 20 minutes before transferring them to a large bowl. To make a delicious dressing, whisk together apple cider vinegar, Dijon mustard, honey, cumin, and paprika, all while gradually pouring in your olive oil. Don't hesitate to season it with salt and pepper to taste! Finally, all that is left is to mix your potatoes with your dressing and top it generously with greens, cranberries, or your other favorite toppings! Tasty and easy, this sweet potato salad will keep you wanting more!
Bloomin' Apples
Of course, no great Thanksgiving dinner is complete without a sweet dessert! Bloomin' apples not only taste amazing, but your guests will surely marvel at their lovely presentation, topped with ice cream and drizzled caramel. After greasing your baking dish with cooking spray, you will need to whisk together your melted butter, brown and granulated sugars, and cinnamon. Setting that to the side, take your apples and cut off the tops of each of them before using a teaspoon to scoop out the core. Using a paring knife, cut two circles inside the apple, and then cut the outside of the apple crosswise. Be careful to not cut through the core! Fill up your apples with caramel squares, then bring back your whisked mixture from before and brush them over each apple. 30 minutes of baking later, and you have a tasty apple dessert! Top it off with your favorite ice cream and drizzle everything over with more caramel. Bon appetite!
At your Thanksgiving table, tasty and healthy can go hand in hand! Treat your guests to a delicious meal they will be more than happy to dig in to! Happy cooking!