Things to do in Glenview before summer ends! (Family Friendly)
We're getting to halfway through the month of August! With school on the horizon, we know you're scrambling to find last minute activities to do with your family before it's time to buckle up for another nine months of lunch-packing, projects, extracurricular activities, homework help, and all the other chaos that can come with school. Lucky for you, we've put together a list of activities you can do in the area this summer!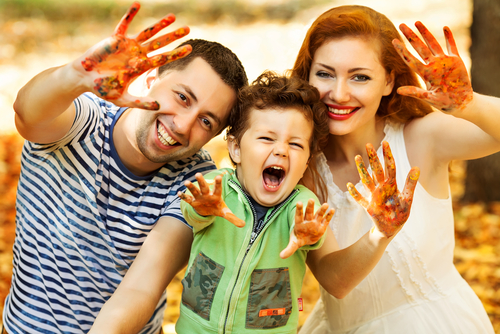 FOR THE KIDS:
• Pinot's Palette Little Brushes Summer Camp
2011 Tower Dr, Glenview, IL 60026
This upcoming week (August 13-17) is the last week of Kids Camp at Pinot's Palette. Parents can sign their kids up for a day or a couple of days – look on the website for deals that you can get for signing up for more than one day of camp. Camp is from 9am-1pm, and consists of doing a 2.5 hour painting, snack and lunch times, and a craft!
• Kohl Children's Museum
2100 Patriot Blvd, Glenview, IL 60026
At the Kohl Children's Museum, kids can explore what it's like to go grocery shopping, build a house, be a veterinarian, be a doctor, be a scientist, and more! Kids can widen their imagination with the music room, art room, and library.
Glenview residents can get free admission on Wednesdays – just show your ID as proof of residency!
• Little Bear Park
2500 Chestnut Avenue, Glenview, IL 60026
This cute section of Glenview's Gallery Park is gated for extra safety for your kids as they run through the water misters, dig in the sand, and play on the playground. There are also peaceful grassy areas and benches surrounded by vines and a large trellis where parents and older siblings can picnic or read books. (On another note: If you are looking for a place to run/walk/bike, Gallery Park is a great place to make a lap or two around Lake Glenview with beautiful wild glasses around you!)
FOR THE WHOLE FAMILY:
• Pinot's Palette Family Days
On some Saturdays, Pinot's Palette has a Family Day special, in which seats are $30! The paintings are family-friendly, so you can bring your child and paint with them. Parents can enjoy drinks from the bar as they paint! Check our website to find upcoming Family Days!
• Historic Wagner Farm
1510 Wagner Rd, Glenview, IL 60026
Take your family to visit the local farm to see cows, chicken, horses, goats, and pigs! (You might even see the cats that sometimes live in the barn.) Inside the heritage center, the family can find information about the history of Wagner farm, and there are some activities for the kids to try! There is an ice cream parlor in the heritage center that is open in the daytime in the summer time, and next to the parlor, you can watch cows getting milk at 4:30pm.
• ArcLight Cinema
1850 Tower Dr, Glenview, IL 60026
Sure, we can always stream movies from Netflix or on demand, but there's something special and meaningful about treating your partner or kids to seeing a new movie in the theatres. The ArcLight movie theatre in the Glen has a bar for adults who would like to sip as they enjoy their movie.
• Glenview Farmer's Market
Parking lot of Historic Wagner Farm
Saturdays, June 23 – October 27, 2018; 8am-12pm
• The Grove
1421 Milwaukee Ave, Glenview, IL 60026
Visit The Grove is a great place to learn about Glenview's outdoor history – from native American tribes to the settlers who came after. The Interpretive Center has native plants and animals from the environment that can be seen up close in an educational environment. Visitors can also take a walk through the preserve on the nature trails, walking past different buildings of interest on the land.
• Dairy Bar
1015 Harlem Ave, Glenview, IL 60025
Take a family bike ride to the Glenview Dairy Bar to get soft serve ice cream, milkshakes, and more for a couple bucks! The Dairy Bar is so popular on hot evenings, you might run into some friends and neighbors.
I hope this helps get you out the door and grooving with your kids before summer is over!
Any questions? Call us! 847.730.5972