Paint and sip glenview team featuring Terry
Check Out Our Amazing Paint and Sip Glenview Team!
All about:Terry, Artist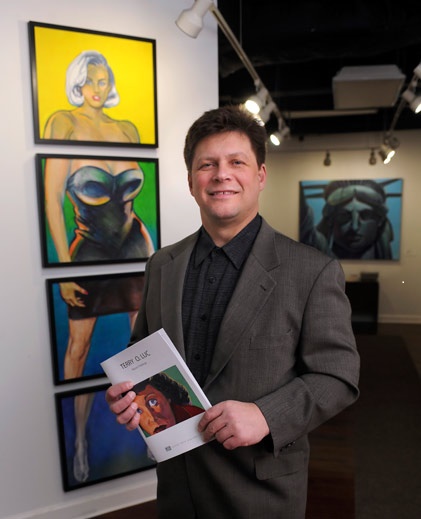 Name: Terry Luc
How long have you been painting/bartending and what is your favorite piece of art/drink?:
I have been painting in acrylics for over 30 years and bartending for about two years. While it is almost impossible to pick just one favorite work of art, for now I'll go with the John William Waterhouse painting: Hylas and the Nymphs. My favorite drink: Bourbon Old Fashioned
What is your favorite activity/hobby and why?
Other than creating art, I teach a cycling class at the Y, have played bass guitar in a number of bands, and I love coaching football. I really like to explore the connections between all the creative arts and sports activities.
What is your favorite cuisine/food and why?
Mexican is my favorite – I love the simplicity of it, the spicy heat of it, and the festivity of it.
If you could go anywhere right now, where would it be?
Hawaii of course
Who inspires you?
My 6 children inspire me. They are all better people now than I ever was. I am also inspired by other teaching professionals and artists. I am amazed by their patience, professionalism, and creativity.
What is your favorite season?
I love hot summers.
What superpower do you wish you had?
Being like Captain America would be pretty nice: never getting old, always staying in great shape, having unwavering moral fiber and judgement. Yeah I'd like to be like that.
What was your favorite trip you've taken?
A couple of times I went to Snowmass Ranch in Colorado and took painting workshops from the late legendary Chicago artist Ed Paschke. Those were amazing days.
Anything else we should know about you?
I am a father of six amazing children. I have lived in Northbrook most of my life. I am a working artist. I have been painting with acrylics for over 30 years.