What to do this labor day weekend 2016?
You've earned some serious fun! Take our "QUIZ" to find out which Labor Day event is right for you!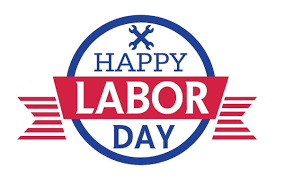 If you're looking for something fun to do this Labor Day weekend, we can assure you a full calendar of fun events for all of your entertainment needs. Take our "quiz" below to find out which class if your perfect fit!
1. Family in town means free babysitting from the in-laws.
You're breaking out for your first date night in months and painting, sipping, relaxing with your S.O. seems like just the thing to break out of date night rut. Try our Saturday night, Moondance, painting of the Chicago skyline!
2. Family in town and you're looking for something the ENTIRE family can enjoy.
Pinot's Palette is a fun family outing that anyone can do, no matter your art experience, age or gender! All ages are welcome at our daytime classes and children 13+ are welcome at evening classes with parents. Try our Sunday afternoon class, "Midnight Dragonflies" for an accessible painting everyone will enjoy or customize your colors at our Friday evening event, "Esha Phancy" that looks great with a rainbow of different colors. Must be 21+ to enjoy alcoholic beverages.
3. You're scheduling activities for your staycation.
Getting everyone back to school has been crazy enough, so you're planning to extend summer by just having a laid back staycation with the family over the long weekend. Get your tickets for Sunday nights, "Paint It Like a Ross," or Bob Ross tribute night. This painting will be taught in true Bob Ross style with plenty of "happy trees" to drum up a chuckle. Come in your best Bob Ross costume for extra fun!
4. You're leaving town for Labor Day, but planning a Thursday girls night!
Start the weekend early on Thursday night, painting "Fantasy Forest" a really relaxing painting that leaves plenty of time for mixing and mingling with friends. Trees please the crowd!
Did you know that Labor Day was established as a national holiday in in 1894, way before most of our Chicago North Shore communities were founded. Thanks to our founding labor movement fathers, the entire American workforce get's to celebrate a day of fun with family and friends. We're jumping on the band wagon and giving our fabulous team of artists, bartenders and managers the day off as well (we will be closed on Monday, Sept 5, for Labor Day), so if you're wanting to come in for some painting and sipping make sure to make your plans on Friday, Saturday or Sunday!
Wishing you and yours a happy Labor Day on Chicago's North Shore!