Date Night RESCUED
Kelly Parikh shares her date night experience at Pinot's Palette - that almost didn't happen. Find out what happened...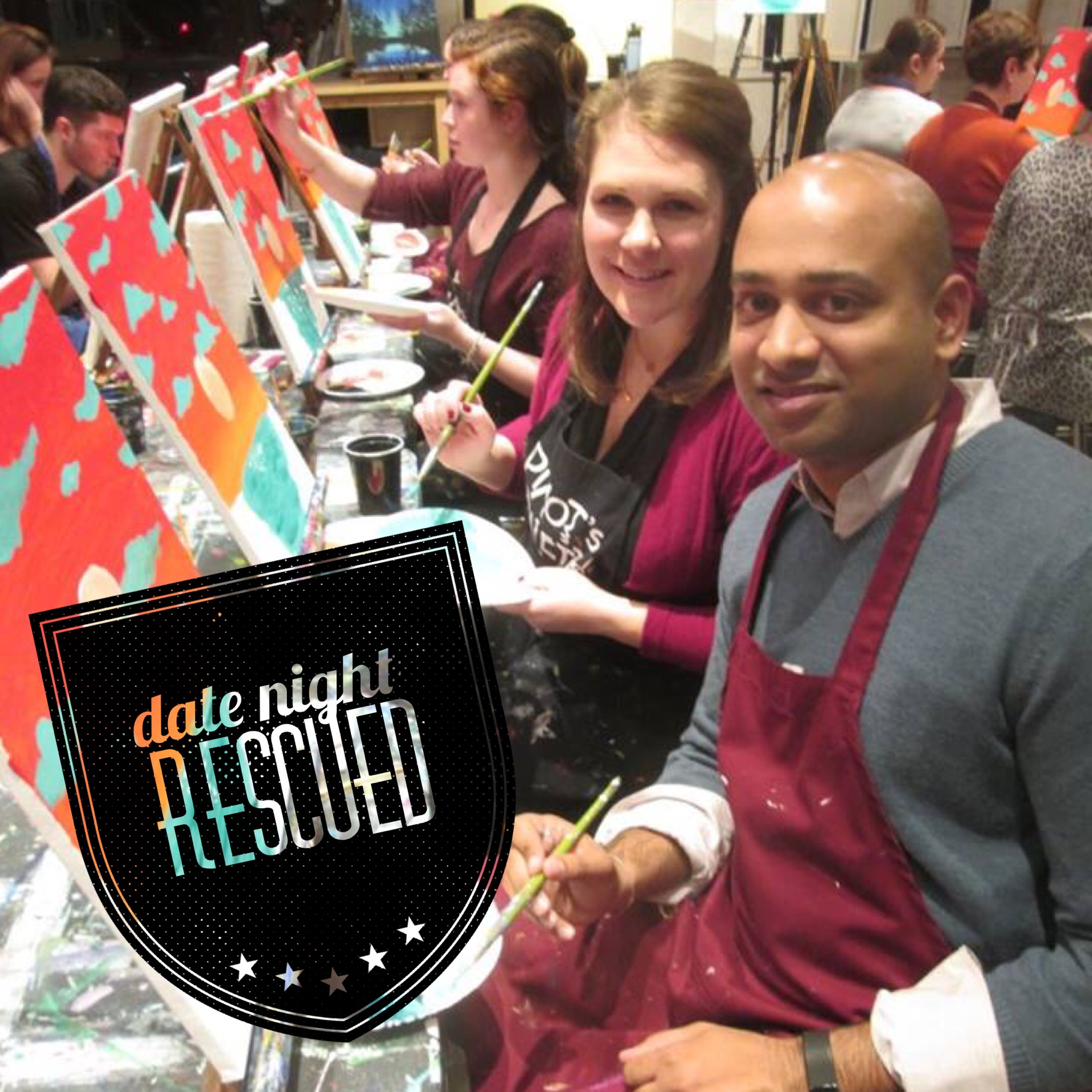 "We had seen Pinot's Palette while shopping in The Glen and really wanted to give it a shot. While our college babysitter was home for winter break, we took advantage and booked a class. Unfortunately, she had a personal conflict arise and we had to scramble for a replacement. I thought we would have to cancel, since our backup sitter couldn't get to us on time. The staff at Pinot's was so helpful in working through our situation. We were still able to paint, even though we arrived late. We were all set up and ready to go, caught up quickly, and had a wonderful night. Pinot's was a fantastic date night. We made a night of it and grabbed dinner and drinks following."
FROM PINOT'S PALETTE: We are excited to start sharing our painters' stories with you! We will be updating you with new and unique stories from guests who have visited our studio. Whether you stumbled upon us and decided to stop in as the last event of your night out, or you're a regular painter who's been keeping an eye on our calendar waiting for that perfect painting, we want to hear from you! Email us your Pinot's Painter story to theglen@pinotspalette.com and you could see your story featured here!