Kids Paint at Winter Workshop!
Little Brushes Winter Workshop is almost here! It's going to run during your kids' winter breaks from Wednesday–Friday on the week of Christmas and the week of the New Year. We have a total of six days for you to choose from this winter. You can sign your kids up for as many days as you'd like! The paintings and crafts will be different each day, so your kids can expect to come in to do something new! Each day of kids camp is $60 per painter.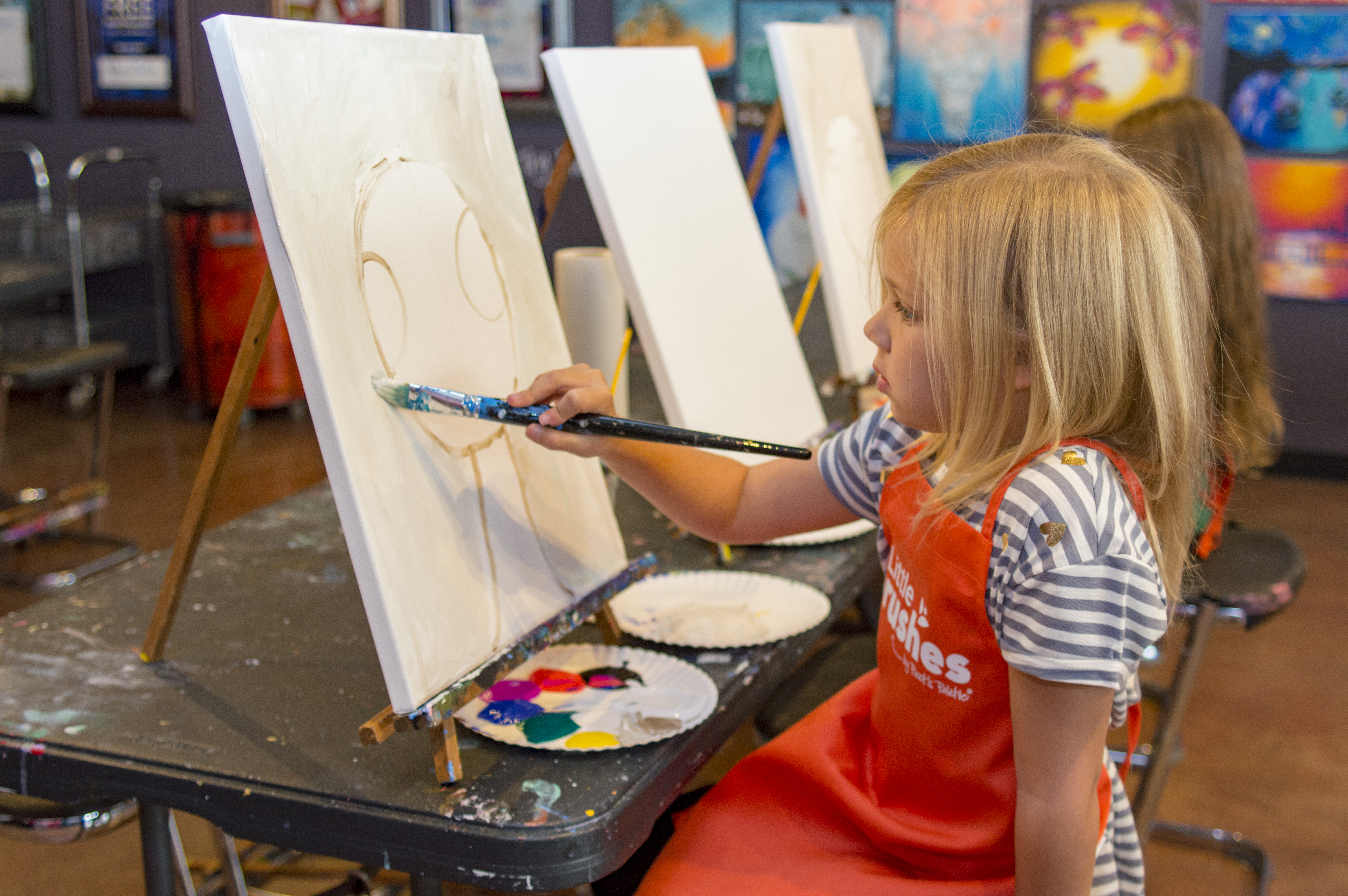 Kids aged 7-13 years old are welcome to sign up for Winter Workshop (with a few exceptions)! During the workshop, we will be doing a 2-hour painting with our Pinot's instructors Hana (December dates and January 4th) and Sammi (January 2nd and 3rd). After the painting, we will have a snack break and then go on to craft-making with our studio owner Kaily!
If you've been to our Summer Kids Camp, you'll notice that Winter Workshop is going to run similarly. Winter Workshop will be running from Wednesday, December 26 – Friday, December 28 and Wednesday, January 2 – Friday, January 4. However, our hours will be just an hour earlier than Summer Camp hours! Winter Workshop will be running from 8am to 12pm! That way, kids can enjoy their winter break days and eat their lunch with family!
Winter Workshop is taking place right at our studio in the Glen Town Center. When you sign up for Winter Workshop, we will be e-mailing you a waiver so that we have your contact information and important allergy information for your kids. Drop-off for your kids will start at 7:30am, and we will begin painting at 8! Pick-up is at noon. Your kids will be able to take home their paintings and crafts at pick-up! If someone's a heavy painter, we do have hair dryers to speed up the drying process so that you won't have a masterpiece imprinted onto your car floor.
Little Brushes Winter Workshop is a great way to allow your kids to get creative during their school break. At our studio, we value creating a space for creativity and exploring, and we'd love to be that space for your kids! To get more information on Winter Workshop, visit our online event calendar at
https://www....eglen/events.
Don't hesitate to e-mail us or call us if you have any questions!
theglen@pinotspalette.com
847.730.5972