A Paint Night Out for You and Your Favorite Gals!
Gal-en-tine's (n.): like Valentine's, but a night out with your BFFs instead!
While some of us associate Valentine's Day as a holiday devoted to our partners or lovers, the popularity of Galentine's Day shows us how important it is to give our best gal pals some love too! Although technically a made-up holiday, Galentine's Day is a great opportunity to show your friends how much you appreciate them and all the good times you have shared. It's a "holiday" that embraces friendship, fun, and feeling good about yourself. What could be better than that?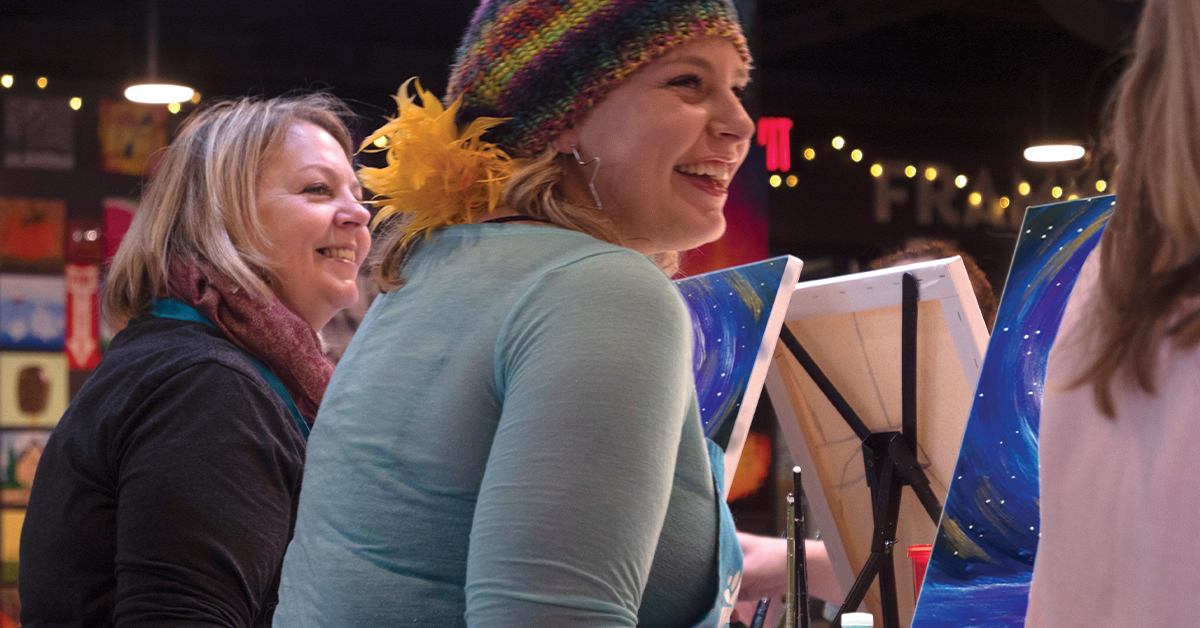 Join us this Galentine's Day for a girls' night out! From 7:00 to 9:00 PM on February 14th, Pinot's is having a Galentine's Day event. Bring along your best pals and come paint a stunning and shimmery Eiffel Tower painting with us! What better way to celebrate with your favorite ladies than coming together to paint a beautiful picture, relax, and enjoy a round (or two!) of drinks? To sweeten the deal, we will also have a chocolate fountain accompanying a variety of yummy snacks! Expect treats like strawberries, bananas, oranges, marshmallows, Oreo's, and pretzel sticks! A combination like this is sure to satisfy any gal's sweet tooth! With you and your best friends, we can all dedicate this party to loving the women we surround ourselves with.
If you can't make it on February 14th, there is also a Galentines Day painting on the 15th from 6:30 to 9:30 PM
Ready to have some fun and make some memories with your favorite ladies? Call up your friends, your mom, your neighbors, your sisters, or your work-out pals! Spend some quality time together here at Pinot's Palette for a night full of girl power and women supporting other women!
ONE LAST THING - Be sure to get glammed up, we're doing a selfie contest too! When you take a selfie during class and post to Instagram or Check-in Facebook while tagging us in the post. Your selfies could win Pinot's swag for you and your group!
We're so excited to see you! Cheers!
---
Sign up today!
Share Friday, February 14 7:00 - 9:00PM | Saturday, February 15 6:30 - 9:30PM