Project Pet - Painting it Forward with ROAR
We are so excited to be partnering up with Wet Nose for our next Painting It Forward event benefiting Roll Over Animal Rescue (ROAR). Use code PIF-RESCUE when registering for our next Project Pet class on June 26 and $10 will be donated to ROAR.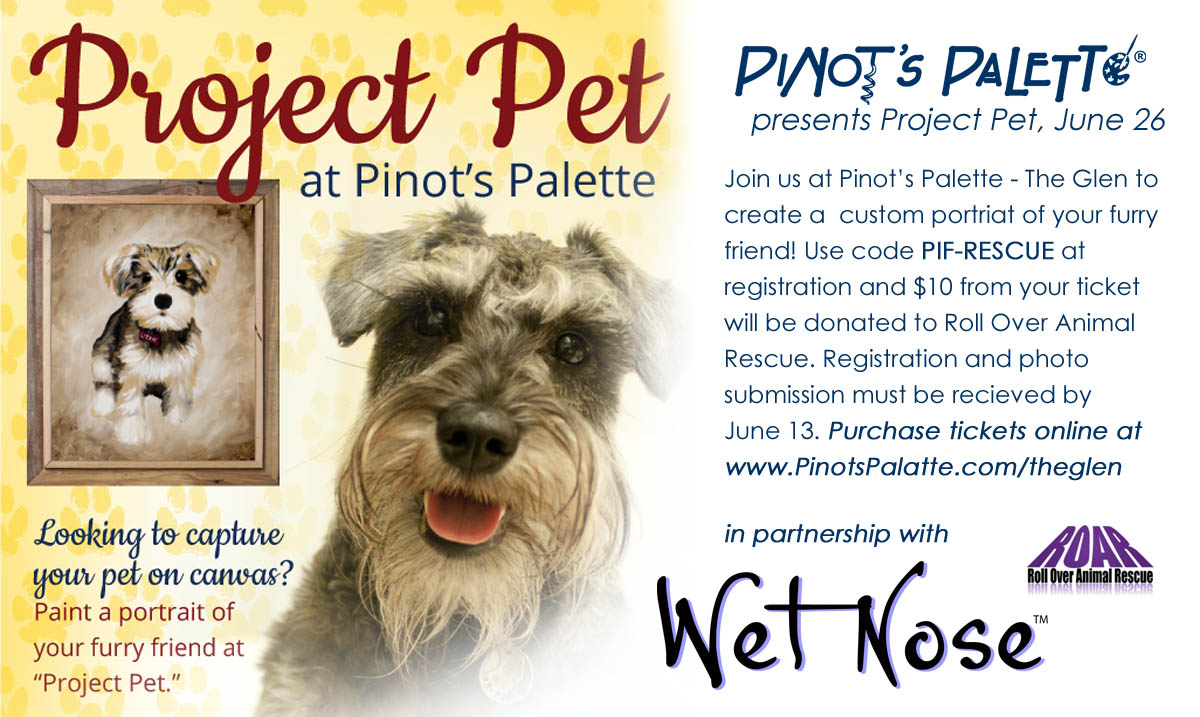 We're excited to be hosting our next Project Pet event in partnership with Wet Nose and ROAR!
Project Pet is a customized portrait class. You send us a photo of your pet and we make a high quality print of it on your canvas and the day of the event you use this print and step-by-step instruction from our talented local artists as a guide for painting your very own pet portrait. No art experience is required and you'll be amazed with the results!
Registration and photos must be received by June 13, to allow for class preparation. Let's pack the house for this awesome Painting It Forward Project Pet event!
More about Wet Nose: A pawtique focused on the health & well being of your 4-legged kids. We specialize in natural foods & carry over 100 gourmet treats guaranteed to wag any tail. www.wetnose.com
More about ROAR: Our primary mission is to facilitate the rescue of dogs and prepare them for adoption with families. The organization promotes the lifelong happiness of forever families and their new dogs!
http://www.roar4dogs.org/