Central Texas Sunset
Our studio owner Mari grew up in Houston and was returning from a conference at Pinot's Palette HQ as the storm hit. She invites you to support Houston Texans football player, JJ Watt's relief fund. Help us support this urgent need by visiting
https://www....harvey-915053
or donating to one of the worthy charities listed below.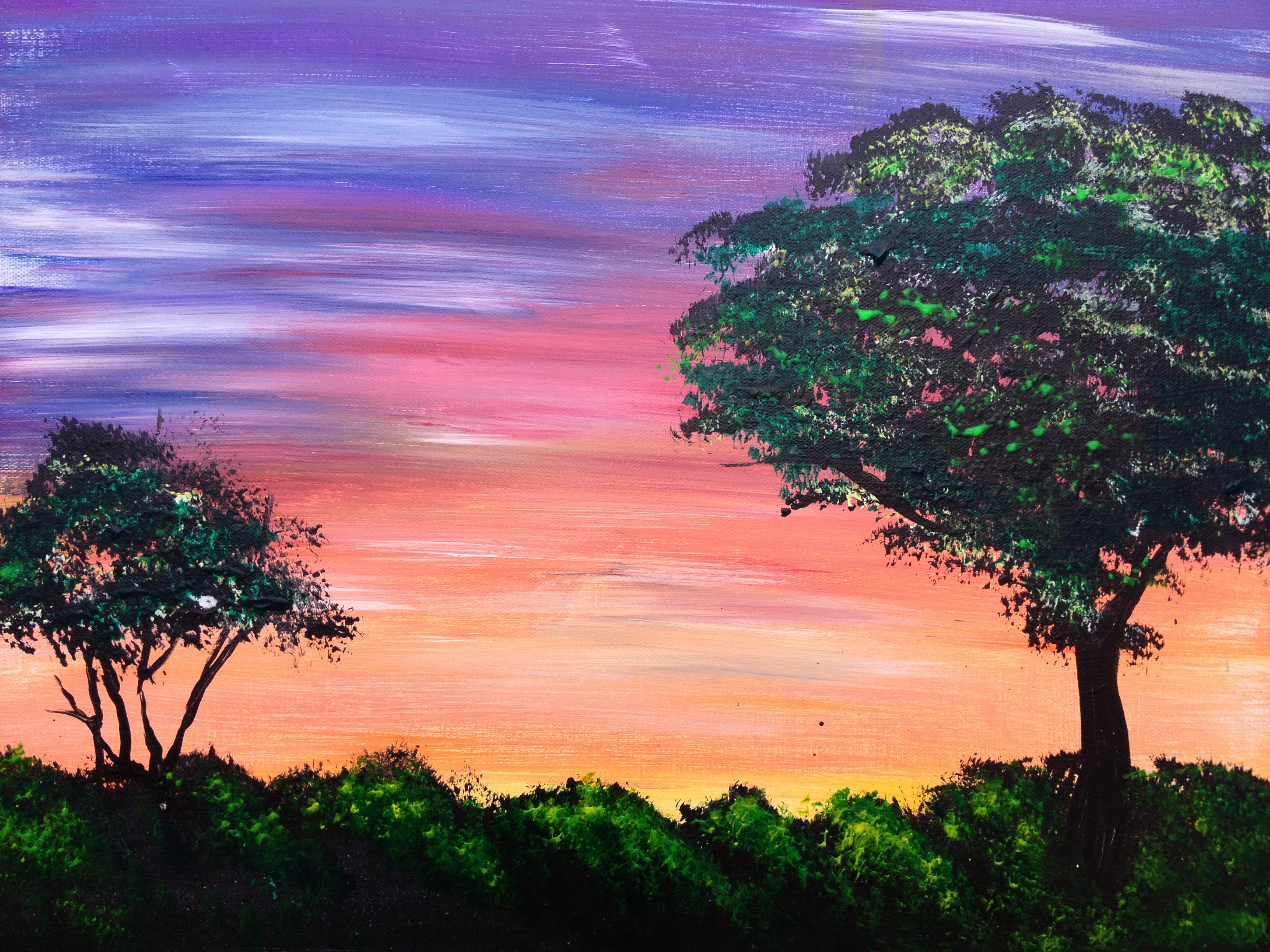 Thousands of those in Hurricane Harvey's wake are dealing with the immediate destruction, but recovery efforts could take months. FEMA is already estimating 450,000 people will apply for disaster assistance. Across the country, many spared from damage may want to help.
You can donate to the Red Cross by going to its website, calling 1-800-HELP NOW (1-800-435-7669) or texting 90999 to donate $10. The money goes toward recovery efforts. Grab your phone - Text REDCROSS to 90999 to donate $10 now. Or, Donate Online. You can donate to the Red Cross online here.
Organizations Focused on People of Color
The Black Women's Defense League is a Dallas-based organization that is working with Houston activists to determine what underserved communities need.
https://www....OnMyShoulders
RAICES, a Texas-based nonprofit legal advocacy group, has been working with Texas shelters to find housing for woman and children stranded by Immigration and Customs Enforcement (ICE) after being released from detention centers.
https://www..../pages/donate
ICNA Relief, also known as Muslims for Humanity, is a nonprofit that has committed aid to residents of Southern Texas after the devastation of Harvey.
BlackAmericaWeb.com Relief Fund benefits individuals and families who are victims of publicly declared disasters. Tom Joyner founded it following Hurricane Katrina in 2005, and he has donated $20,000 to it in the wake of Harvey.
https://blac...t-of-a-storm/
Living Hope Wheelchair Association serves populations with spinal cord injuries and other disabilities, and the bulk of their members are immigrants and low-wage workers. The organization has also been conducting direct rescues since the hurricane made landfall.
https://rewi...grants-texas/
SHAPE Community Center says its organization aims to "improve the quality of life for people of African descent (all people) through programs and activities, with emphasis on unity, self-determination, collective work and responsibility, cooperative economics, purpose, creativity and faith." Since the storm made landfall in Texas, it has mobilized to help the people of Houston stay safe and find shelter.
South Texas Human Rights Center is committed to keeping immigrant families intact and preventing migrant deaths along the Texas-Mexico border through community initiatives. The border—and those living on it—were in the direct path of Hurricane Harvey.
Organizations Helping Other Marginalized Communities
Hurricane Harvey Relief Fund was created by the mayor of Houston, Sylvester Turner, as a direct response to individuals and corporations asking how they could help the city. On Monday (August 28), Turner who is also a lawyer, announced in a press conference that he would personally represent any undocumented people who faced deportation as a result of seeking help because of the storm.
http://thehi...n-for-seeking
The Way Home works to end homelessness in Houston, Harris County and Fort Bend County. It has partnered with a network of area shelters to achieve this. Donate directly to The Way Home at
http://www.t...ton.org/give/
The Transgender Foundation of America has created a relief fund in the Houston-area for trans and intersex people, two groups who are often turned away from shelters during disasters.
http://www.u...elief-efforts
Portlight assists people with disabilities who have medical needs or require shelter as a result of Hurricane Harvey.
Texas Diaper Bank provides emergency diaper kits (which are not distributed by relief agencies) for babies, seniors and people with disabilities.
The Homeless Period Project of Austin distributes tampons, pads and other period-related items to those displaced by the storm.
The city of Houston has also established a Hurricane Harvey Relief Fund. People can donate online at www.ghcf.org, or send checks or money orders to Greater Houston Community Foundation, 5120 Woodway Drive, Suite 6000, Houston, TX 77056.
"We are getting calls from across the country and right here in our hometown, and the generosity of people who understand this disaster is truly amazing," Houston Mayor Sylvester Turner said. "Together we can make a difference to those who will need extensive help to get back on their feet once this storm is over."
SOURCE:
http://www.c...color-houston