Home Decor Workshop
We're now offering LARGE CANVAS paintings for our home decor enthusiasts! Click to learn more if you're interested in making art for your home.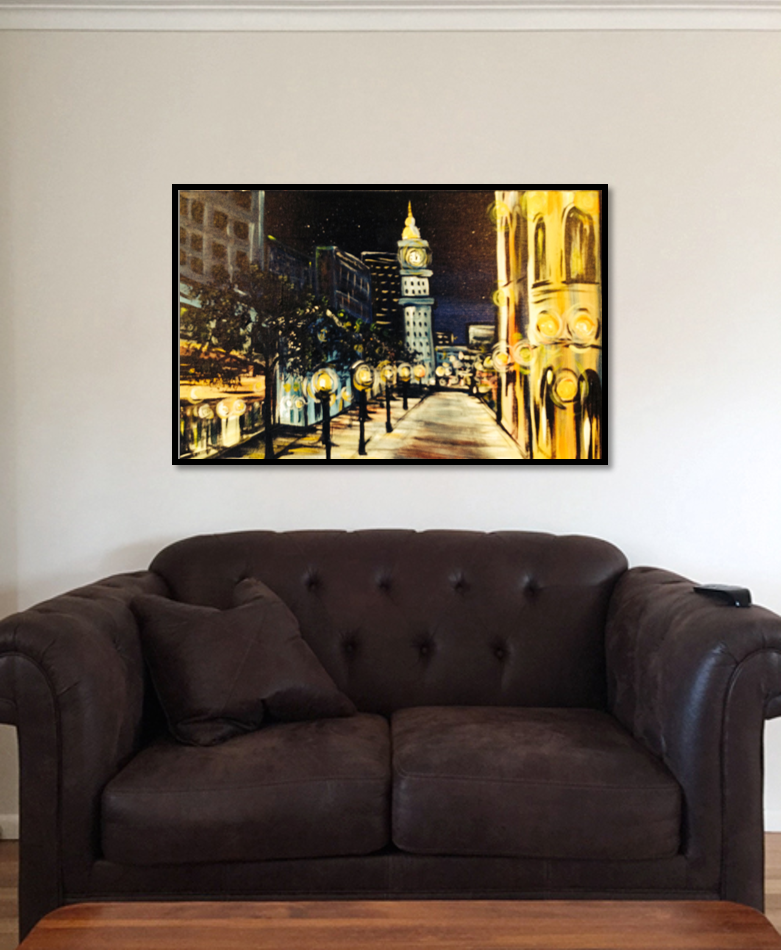 Many of our customers' 1st time into the studio is because they fall in love with one of our paintings have "have to have it" for their home decor. Many of those customers now have walls full of our paintings! Expanding on this trend, we wanted to give those home decor enthusiasts a chance to create a work that is a bit more substantial.
The 24" x 36" canvas is larger in size to our original canvas and looks great hanging over the couch or anywhere on your wall as home decor. These home decor workshops are offered about every other month at our paint and sip studio and guests can sip some wine or a beer (or soda) while they create their masterpiece. The class is a little longer in duration as it takes about 4 hours to create the large art piece.
Check out our next HOME DECOR WORKSHOP on August 27. We'll be painting Sparkling Rendezvous and only 24 seats are available!