Changing of the Seasons
Some of us may recall our parents changing out the bathroom towels and curtains to match the holiday theme as December came along. Have we kept that habit ourselves? Having a change of scenery within your home can make people feel productive, and it keeps interest in your house, especially when entertaining.
With August coming to a close, our paint and sip studio in the Glen has organized the walls and hung up Halloween and Autumn paintings in preparation for the fall season – feel free to stop by and see our upcoming paintings! You can join us in also transitioning your home with simple strategies like color coordination and interesting accent pieces that can really enhance the seasonal theme.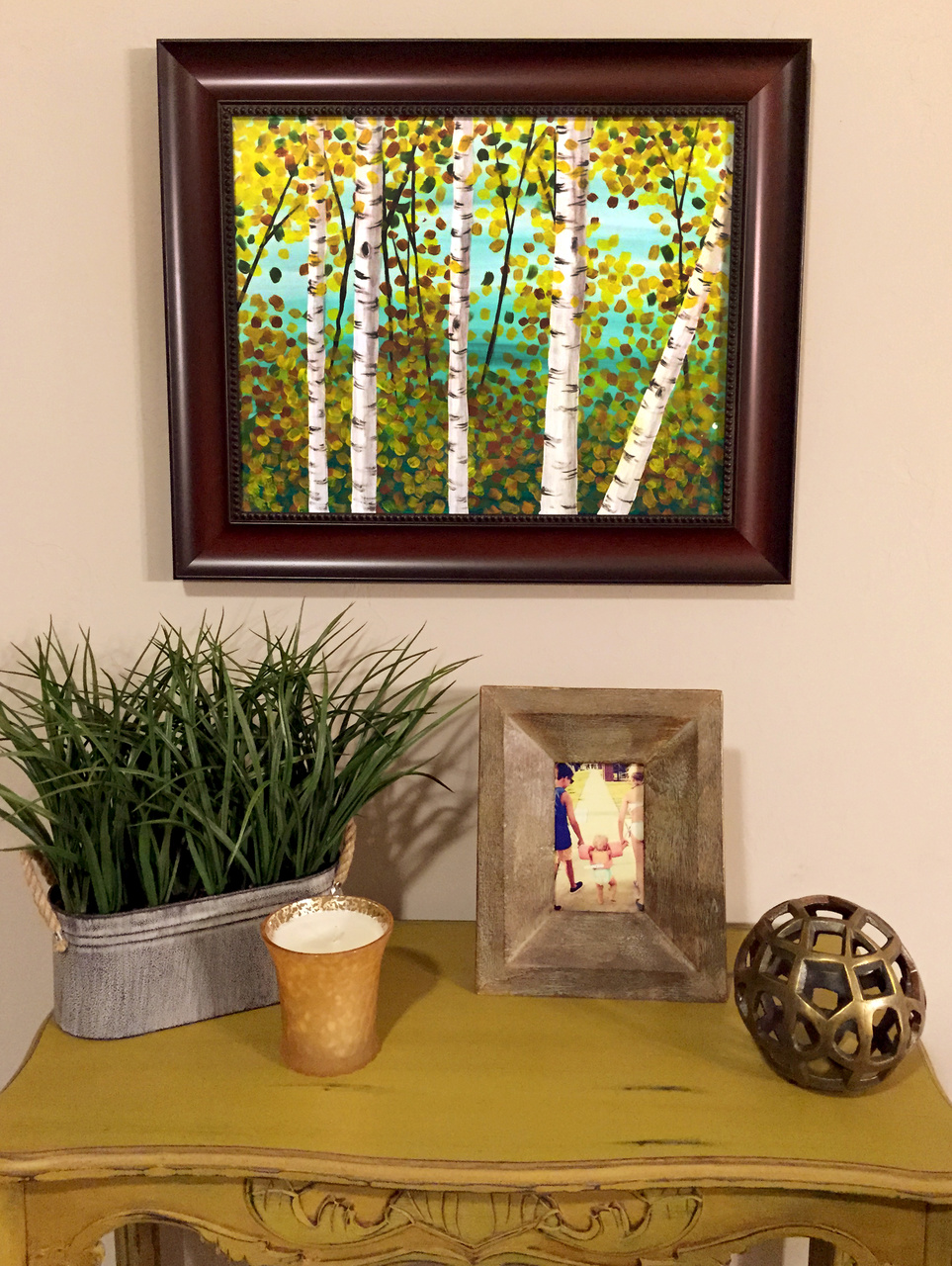 Try coordinating colors of the season in your home! Some examples of things that can be changed out seasonally include curtains, bed sets, bath and kitchen towels, napkins, tablecloths, flowers, and even the photographs in your picture frames! Do you have a lot of paintings from Pinot's Palette or your own individual artistic endeavors? Take advantage of the color themes in those as well as you redecorate your home! In fact, take advantage of our variety of pumpkin and autumn-themed paintings this fall to put a new autumn masterpiece in your home! These paintings can go anywhere, since they're essentially waterproof. You can put them in the bathroom, the laundry room, the dining room, bedrooms – almost anywhere indoors.
Some color theme ideas for each season:
• AUTUMN: reds, browns, orange, yellows, olive greens
• WINTER: reds, greens, whites, greys, silver, blues
• SPRING: pastel colors, spring greens, soft yellows, whites, pinks, baby blue
• SUMMER: navy blue, yellow, whites, ocean blue, orange
Having home pieces for each season can be inexpensive! Have a kids craft table that gets painted or drawn on by mischievous toddlers? Give it a fresh coat of paint every once in a while that can go with the seasonal theme! And you don't have to run to the store to buy orange kitchen towels for October! Sometimes, the linen closet is already chaotic with different towels and bedsheets accumulated over the years. Just organize it by color, and you might find that you already have something for each theme you want! How about those trinkets that your grandmother gave you? They might just play into the themes too! And if you have about a hundred photos you printed of your family vacations, those can also be separated into themes and can be switched out in your picture frames every once in a while. If you want, you can visit a home décor store to buy a few accent pieces – but there's no need to splurge! Do some window shopping and get inspired to recycle and repurpose things in your home! And things don't have to accumulate in your house in plain sight – come up with a few bins for seasonal décor, and neatly tuck your summer curtains in time for September the same way we've always done for our Halloween and Christmas decorations.