How to Make Self-Care and De-Stressing a Part of Your 2020 New Year's Resolution!
The new year is fast approaching! To kick off the new year (and the new decade!), now is the perfect time to start thinking about our new year's resolutions, our goals, and how we want to take care of ourselves. Many of us are familiar with the common resolutions of hitting the gym, or committing to a healthier diet as a form of bettering ourselves and how we feel. But sometimes, the best way to work healthy habits into your routine are starting small and focusing on activities that make you feel relaxed and excited to do! From sitting down and enjoying a cup of tea to taking on a new art project, self-care starts with what makes you feel good, no matter how big or small the feat.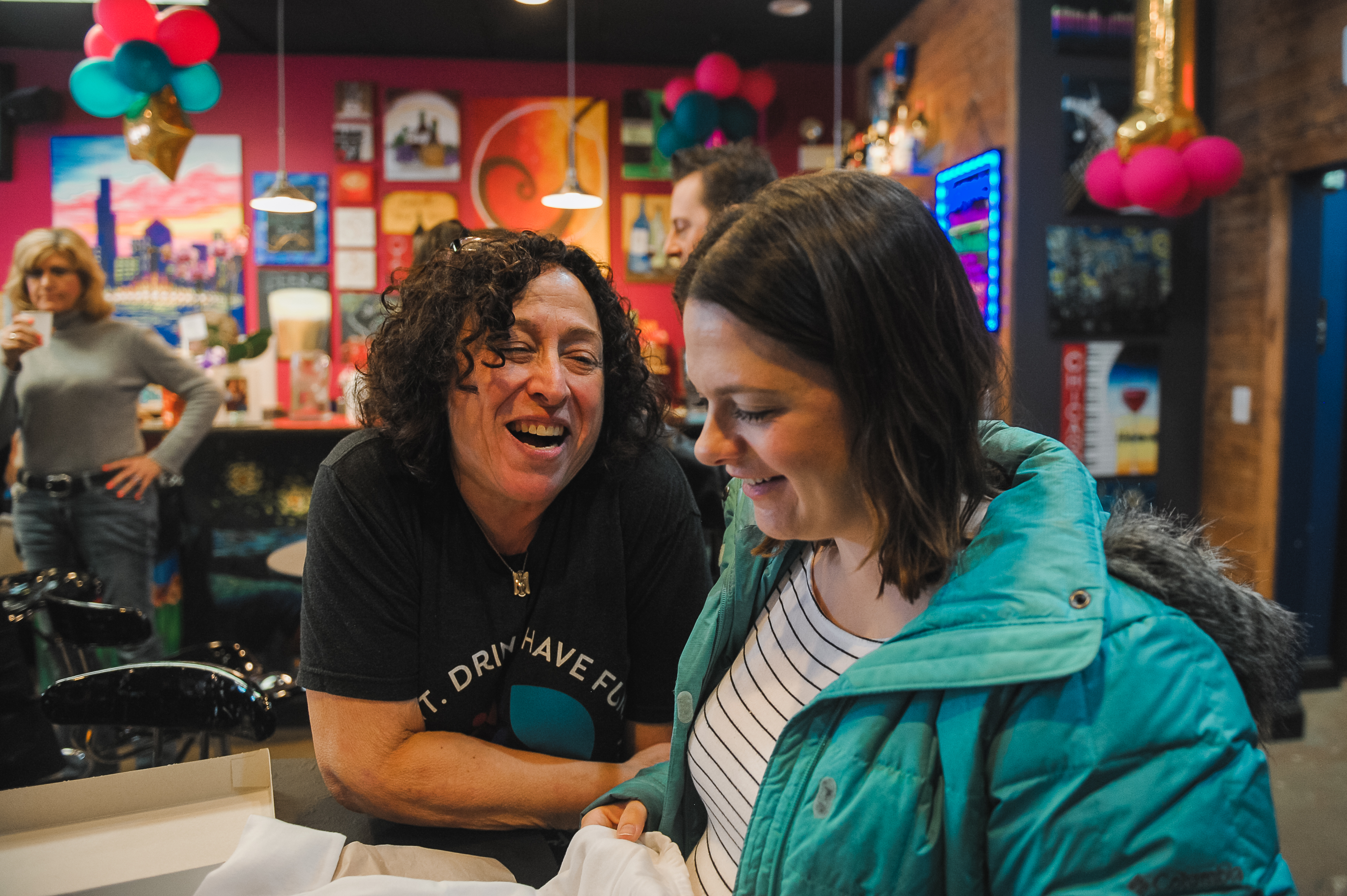 One of the greatest ways to de-stress and pick up a new hobby is trying out a new DIY project or activity! Here at Pinot's Palette we give you the tools to trying your hand at your new favorite hobby! While relaxing with a couple of drinks and friends, you can try your hand at painting on canvas or wood boards, knitting a chunky blanket, or painting on wine bottles! Making art is a great way to take your mind off of the stressful events in your life while also learning a new skill. Getting creative can not only be a relaxing experience, but making something of your own is great for increasing your self-esteem in the new year!
Even out of the studio self-care is well within reach. Treat yourself to trying baking or cooking a new dish once a week, something you have been dying to taste recently. You'll feel accomplished knowing you challenged yourself to something new (and tasty!). Hit up your local craft store and try your own crafts on a rainy day! Search for some thread, fabric, and an embroidery hoop, or pick out a sketchbook to try drawing whatever lies in your imagination! Start scrapbooking or taking more photos of what you're grateful for or events you want to remember! Self-care is certainly related to appreciating what you have and using it as motivation and inspiration.
Taking time to de-stress in the new year is achievable when we make taking care of ourselves and keeping our creative selves stimulated on a regular basis. Taking a little bit of time every day to make something, even just try something new, can help build new and healthy habits. With enough small steps, real progress will pick up momentum. It's never too late to have fun, take care of yourself, and get creative!
Let's all start the new year with a positive mindset and the motivation to take better care of ourselves! Cheers!