Kids Camp Workshops 2018
Looking for a fun and creative outlet for your little artist? Then Little Brushes has exactly what you are looking for! At Little Brushes, we offer a fun-filled party atmosphere where your little artists can have a blast creating their own masterpieces. From painting to collaging and everything in between Little Brushes fosters a friendly and collaborative environment your little artist will need to bring out their creative spirit.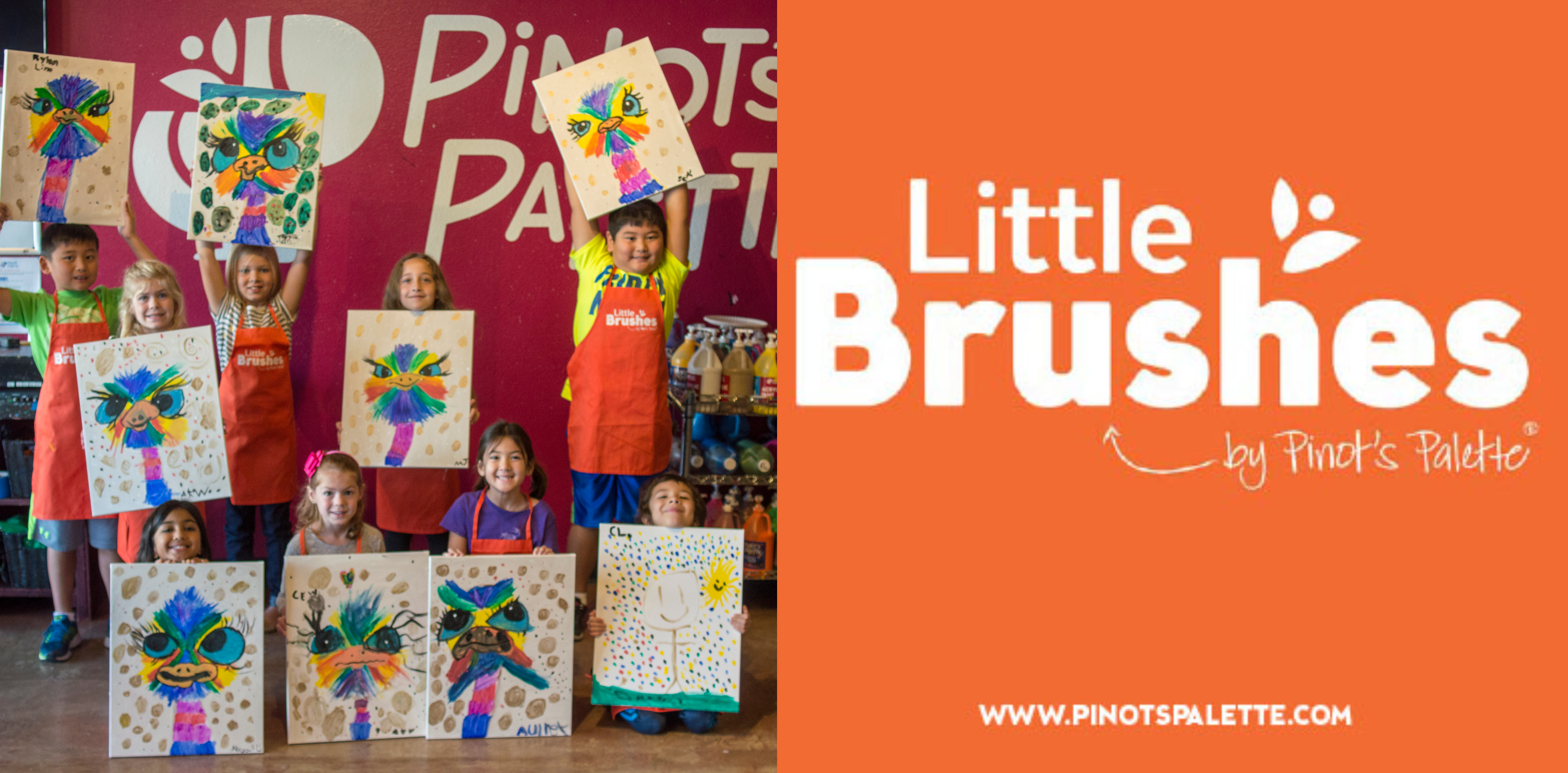 Each day we will feature one of our paintings in the morning, break for lunch (food not provided) and then continue into the afternoon with a unique craft. We'll have different activities each day, so you can sign up for one day, or come all week! Little Brushes Kids Camp is led by professional artists specialized in children's art education. 
• 9:00AM – 1:00PM each day  
• Recommended for children 7 - 13 years 
• $275weekly or $60 daily
Weekly Themes and Registration Links 
June 18th – 22nd Under The Sea Week
https://www....n/events/june
June 25th- 29th – Summer Beach Week
https://www....n/events/june
July 9th- 13th – Safari Week
https://www..../events/july 
July 23rd- 27th – Wizard Week
https://www....n/events/july
July 39th – Aug 3rd – Farm Town Week
https://www....event/146833 
Aug 13th – 17th – Character Week
https://www....events/august
Multi ticket/week discounts, please call 847-730-5972 to book:  
• BUY 2 or more tickets and get $20 off  
• BUY 4 or more tickets and get $40 off  
• BUY 6 or more tickets and get $60 off 
For all our little brushes programs cancellation/refund policy are as follows: 
NO REFUND after JUNE 1st, 2017 
Share Check out some of our Pinot's paintings on our Pinterest; we even have a separate board for all of our kids camp art for this summer! | Like us on facebook for pictures and upcoming events!