Dad Paints FREE!
This Sunday, June 19, is Father's Day and if you're looking to get the family together for a unique family day out or have an artistic dad bring him in to paint for free. Use code "DADBOGO" at check out.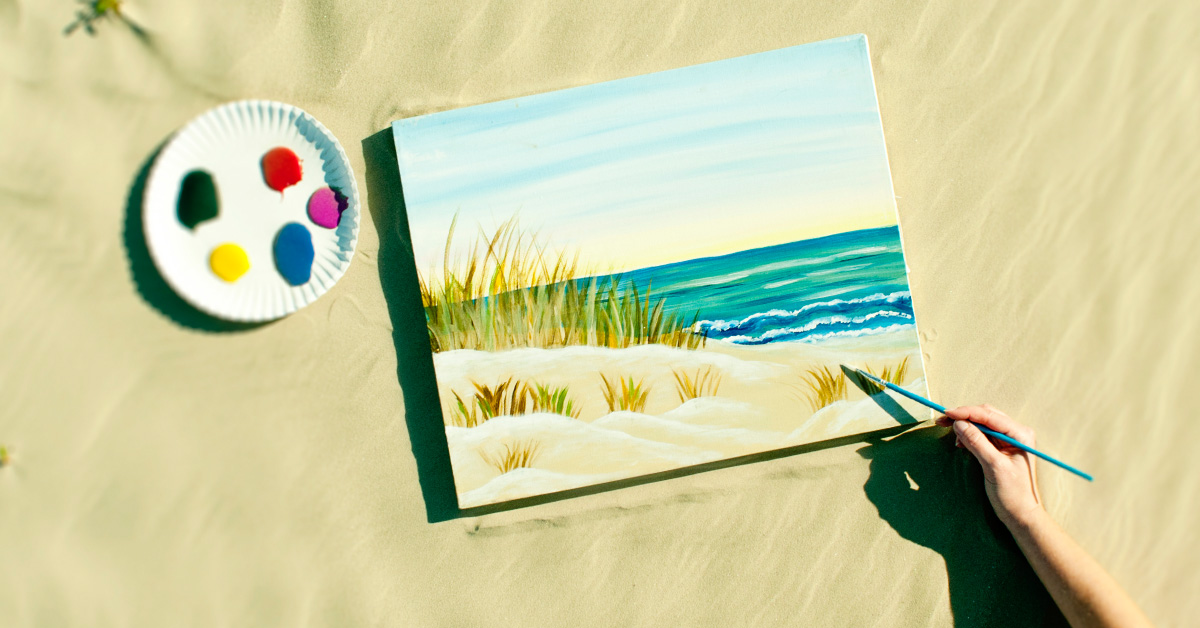 On Father's Day, we will be painting "A Day at the Dunes" which is a national best seller and part of our summer time vacation contest. Anyone that attends this class will be registered to win a vacation to a Sandals Resort! Remember to use code DADBOGO at checkout so he can paint for free with you!
If you're looking for a unique Father's Day gift - why not come in and paint a canvas for him! You'll have a ton of fun and walk out with the finished art, ready to gift. You can even frame it on locations (our frames are only $40) and they finish the painting so nicely.
You may also want to consider our gift certificates, which can be purchased online and emailed to you directly or can be picked up in our studio during studio hours (Tuesday - Friday; noon to 6pm).
So if you're looking for a unique Father's Day gift, come in for the Dads Paint Free class this Sunday, create a painting to give or grab a gift card. You dad is sure to be proud of your gift giving prowess!