Cheri's #happyplace - Part Two: Family Day
Cheri Easterwood, a Connoisseur Level guest and VIP (very important painter) to us at The Glen, shares her #happyplace with the entire family at Pinot's Palette!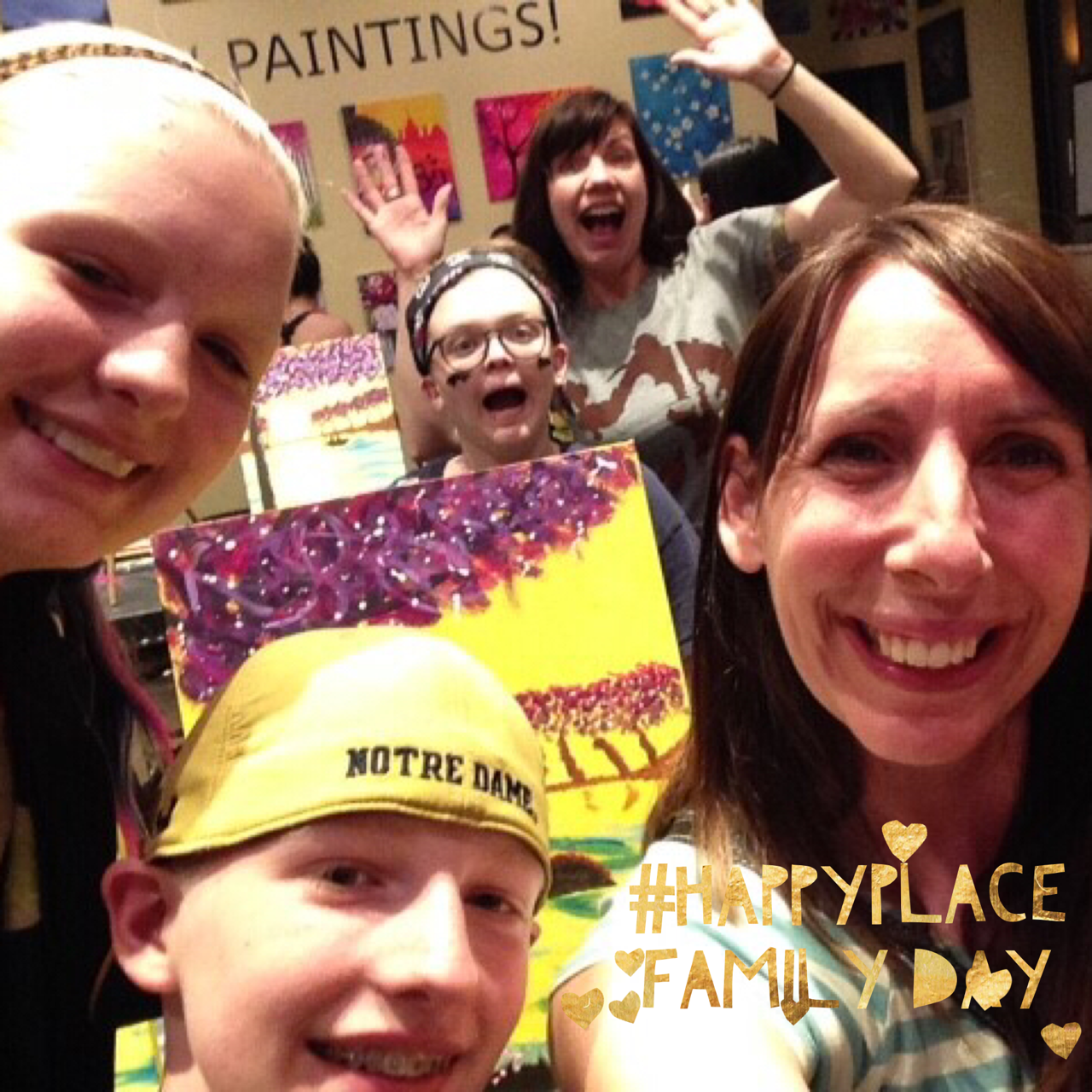 So here's the thing, I am the least artistic person in the world and I love to paint. Well I didn't know I love to paint until I showed up at Pinot's Pallet in February and learned that if I just follow some directions I would be able to create something amazing. Since that time I have found myself there almost weekly and then it happened PAINTcation family day!
My oldest daughter has painted with me twice before and the VIP (very important painter) promotion* gave me a great excuse to bring her again. The painting we picked was Canoe Kiss. Why did I choose it? Because my ever present Painting buddy Joann** said she didn't like it very much. So it was a plan and guess what, Joann can't live without me so she came too and signed up her son as well we got another friend to join in and it turns into a ladies / teenagers night for us.
So the day of the class arrives and my son wants to go guess he wants a peek inside my exciting artistic life at my #happyplace. How could I say no?
I not so subtly hide Walking Dead references in my paintings. So I wasn't worried that the romantic nature of Canoe Kiss would not appeal to my kids. If there is one thing I have learned is that "going rouge" and expressing yourself is encouraged. Though I admit having to be bailed out by the instructor when my own creativity goes awry. Usually it's just a shadow or something minor but it must be amazing to have that eye.
But from the beginning Charles, our Pinot's Palette instructor, made it fun. We had our smiles and were ready to paint.
Creativity abounded and Charles was amazing at helping them think through how to make their painting their own. They spent the first break looking up pictures for concepts and during the second break Charles helped them sketch out their special features.
Claudia painted some cats in love (who are also about to be eaten by a shark) and Jesse painted a Spinosaurus swimming in the water. He also declared that he would be hiding Jurassic Park references in his future paintings. Guess I don't need to ask him if he had fun.
Thank you Pinot's Pallet for not just making art accessible to me but to my 13 year old twins as well.
*Note from Pinot's Palette: Sign up for PinotPerks rewards program and our email list to receive special promotions!
**Joanne is also one of our Connoisseur Level VIP guests at Pinot's Palette The Glen and knows coming to the studio is about having fun, no matter what the painting!
Share Sign up for our promotions email newsletter | Sing up for PinotPerks