The Roar of the Lion
We love hosting team building events and our favorite exercise is leading a team in creating a mural for their office.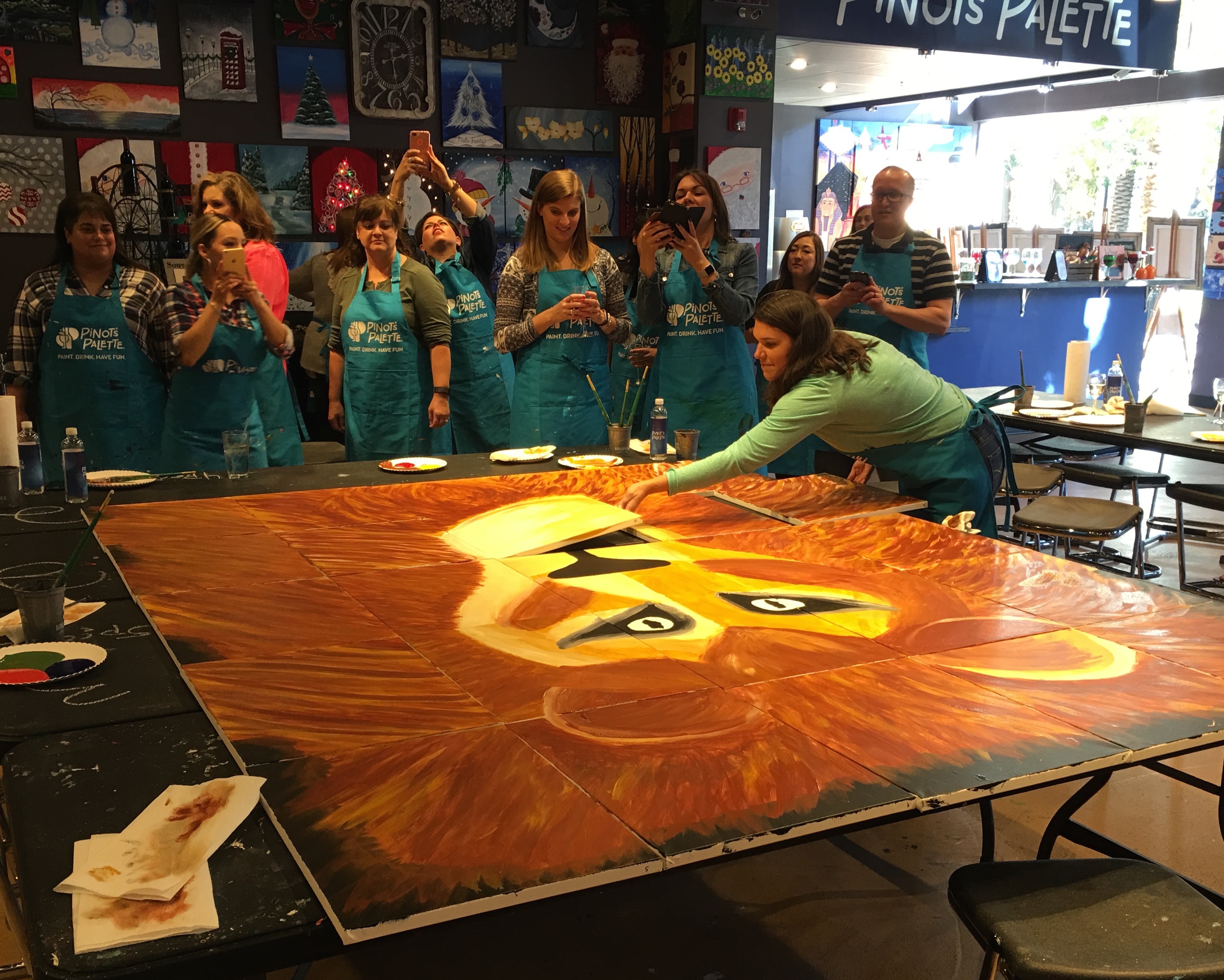 This team of Human Resources professionals chose a painting that was symbolic to their iconic brand and it made for the perfect addition to their office. With the masterpiece front and center (and quite large) on the office wall, every team member has an opportunity to show off their creative side (and maybe even brag just a little).
Most importantly, the mural is a constant reminder of the way they worked together to create a single piece of beauty. Not to mention the fun they had crafting it at Pinot's Palette where painting and wine come together so our guests can Paint. Drink. Have Fun.