Surprise Proposal at Pinot's Palette!
Pinot's Palette was blessed to be a part of a wonderful occasion recently -- a surprise proposal!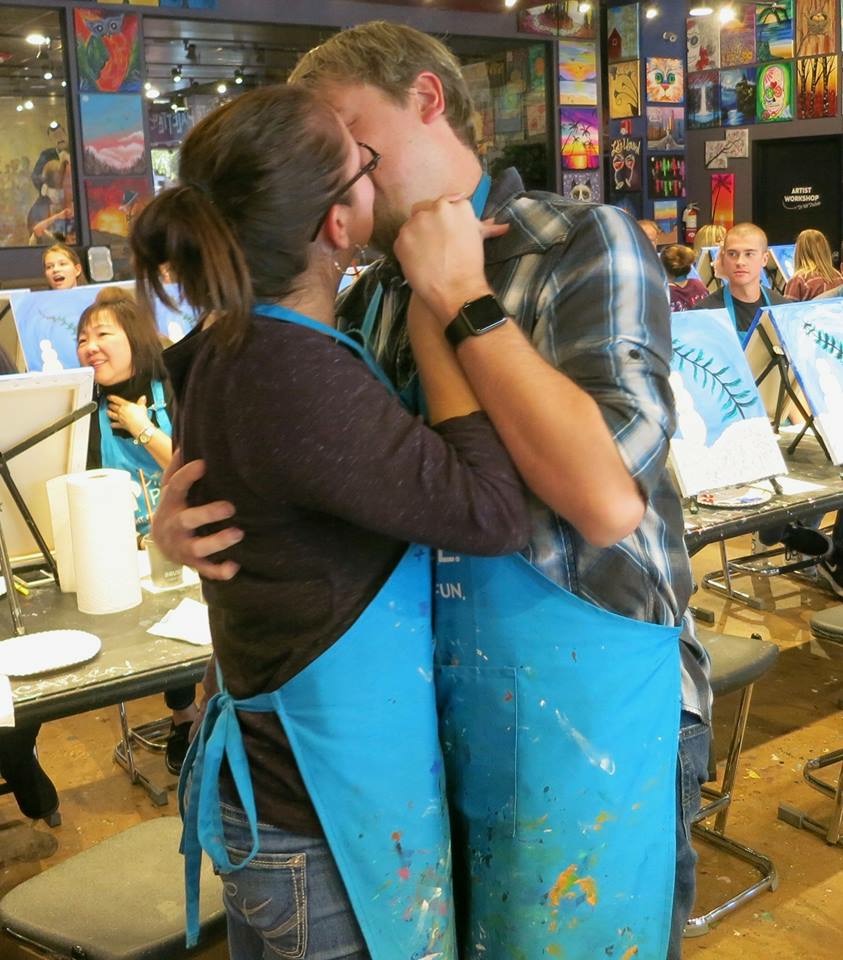 On Dec. 23, Jason planned a special day for his soon-to-be fiancé and their family and friends.
During a pre-planned raffle contest, Sara's daughter "won" a wrapped picture. As her daughter began unwrapping her prize, Sara started filming.
As the wrapping paper fell to the ground, a portrait of their soon-to-be family was revealed that said, "Nobody is perfect, but with you, my life is. Sara, will you marry me?"
While Sara stood in shock, Jason stepped behind her, got down on one knee and waited for her to turn around.
Good news folks...she said yes!
Congratulations to Sara and Jason! Thank you for making Pinot's Palette a part of your special day. We wish you and your family all the happiness in the world.