'Painting it Forward' for Relay for Life
Like many families, our Pinot's Palette Las Vegas family has been impacted by cancer. We have lost loved ones who we miss dearly. That is why we Relay for Life.
The American Cancer Society does amazing work and we are honored to be able to help the organization raise funds to fight this horrible disease.
Thank you to all the painters who came out to our 'Painting it Forward' class on March 7th to support fighters, celebrate the survivors and to remember those who fought well but lost the battle to cancer.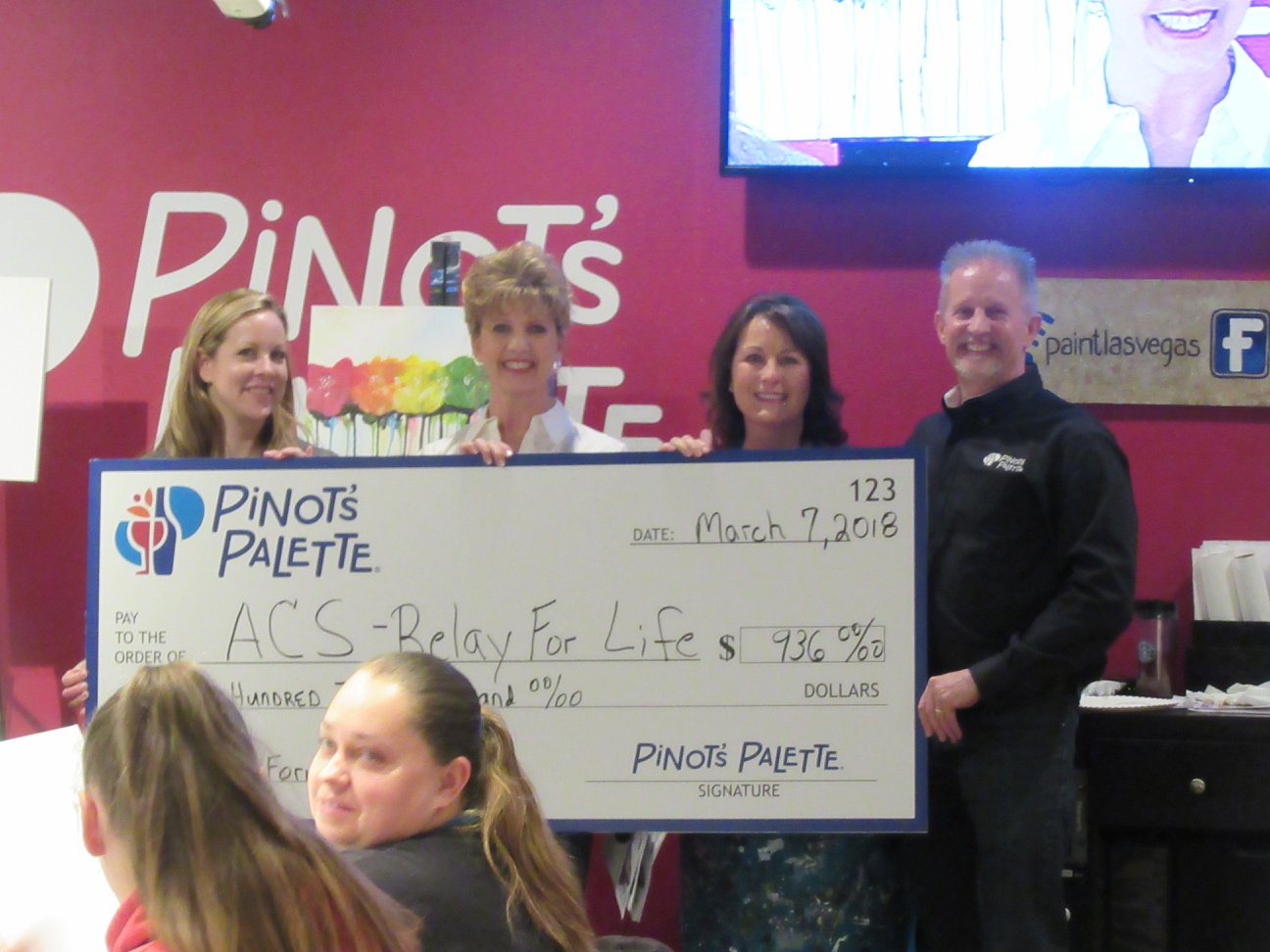 Because of you all, we were able to donate $1000 to the American Cancer Society's Relay for Life. Thank you do those who participated in the "in class" fundraising to reach and even $1000.00!
This year's Relay for Life Henderson is Saturday, April 28th from 10 a.m. to 10 p.m. at The M Resort.
All funds raised through Relay for Life help the American Cancer Society with their mission to free the world from cancer. The organization funds and conducts research, shares expert information, supports patients and spreads the word about prevention so everyone can live longer — and better.
To join a Relay for Life team, click the link below.
Share More Pictures from the Event | Relay for Life 2018 Info