Relay For Life Henderson
Painting it Forward at Relay For Life - the American Cancer Society Relay For Life movement is the world's largest and most impactful fundraising event to end cancer.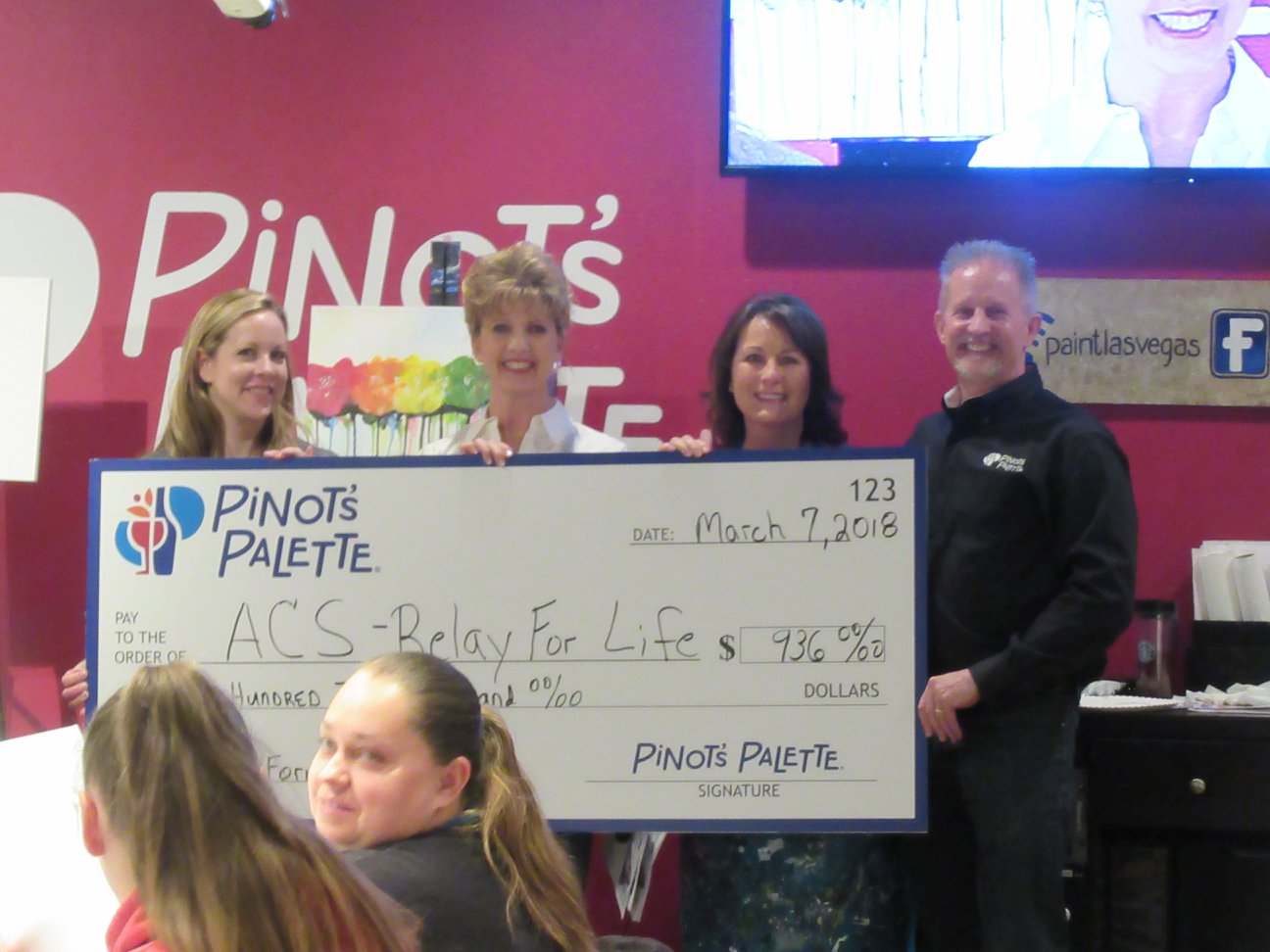 Relay For Life unites communities across the globe to celebrate people who have battled cancer, remember loved ones lost, and take action to finish the fight. This year Pinot's Palette has the honor of being present at Relay for Life Henderson, which will be held at the M Resort Spa and Casino on April 23rd, from 12:00 pm to 12:00 am.
We will be painting on 10"x10" canvases for only $20 but all Cancer Fighters and Survivors get to paint for free. We will also be selling 16x20 paintings created by professional artists for only $20. All proceeds from the day will be donated to Relay for Life.
Please join the fun and the fight. Together we can make a difference!