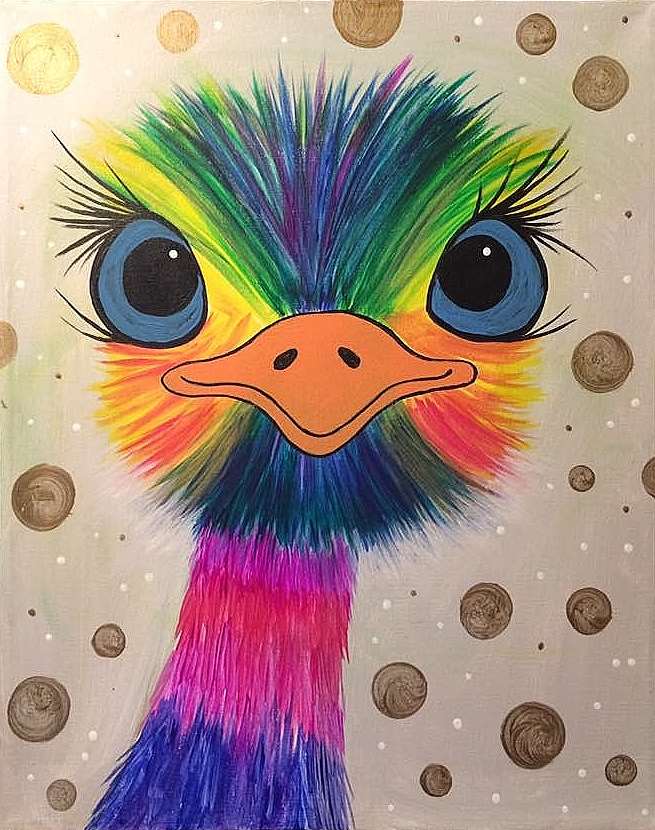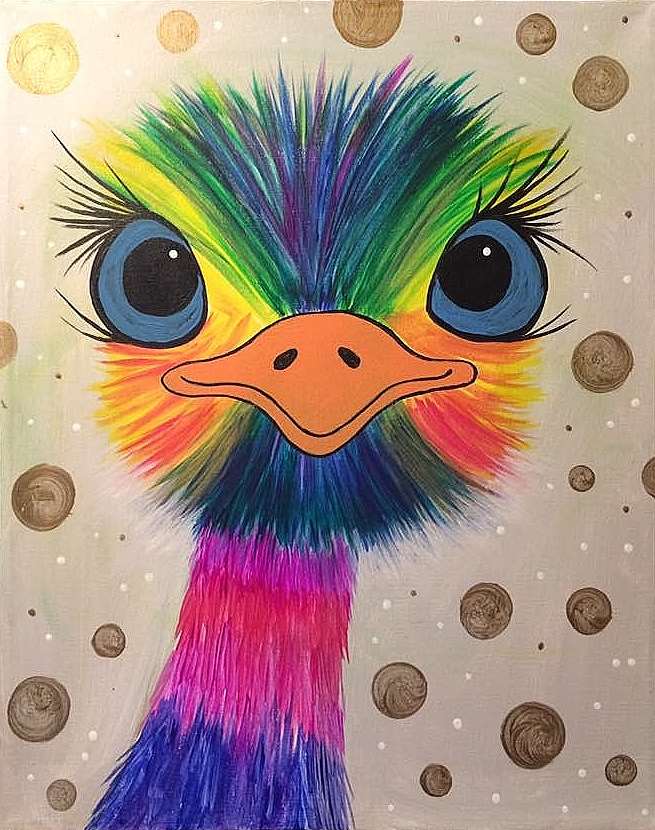 Eye See You Emu
Sunday, July 2
1:30 - 4:00PM
Learn more
This inquisitive emu has a little bling, a lot of color, and lashes on fleek! The eyes have it on this cheerful painting!
13 and over welcome.
We know its a holiday weekend which means family time! :) If you would like to bring a younger guest, please email us or give us a call to ensure your little one is going to comprehend instruction of this fun painting!