Pet Leash Holder
Always looking for a place to hang your dog leash?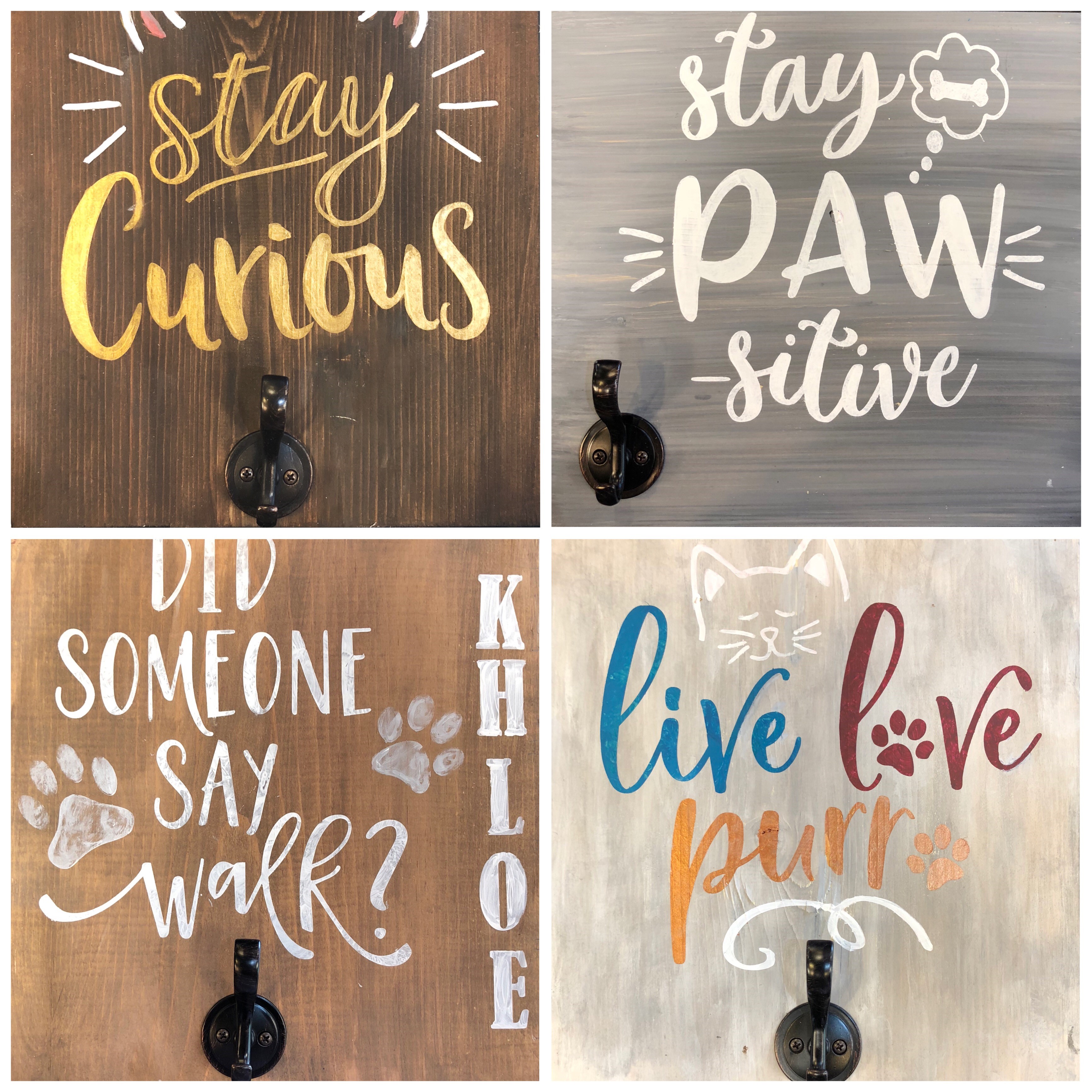 Our 15 year old lab (Poohky) preferred dog rides but our 2 year old terrier (Khloe) was a bundle of energy ready to conquer the world. She needed constant walks! Both girls new it was time for a walk when we began our trek around the house looking to see where we may have left the leash and harness or where Khloe may have hid it. Every time we went on a walk we had a habit of taking off the harness and leash and just dropping it by the door. This was easy access for Khloe to play with. She even chewed through two of Poohky's harnesses. Trying a fast fix, we simply placed one of those 3M hooks by the door. I would sit and stare at the hook, thinking how can we make that look better? And so the idea of creating a pet leash holder was born. We created a dog leash holder that matched our home.
Hope you can attend your next class and create this for a friend or for yourself! Plus its a constant reminder to get out there and go for a walk. It's not only good for your pet, its good for you too!
Happy Walking!