Honor the women in your life for Mother's Day
Have you figured out the perfect Mother's Day Gift this year? Read some awesome options below!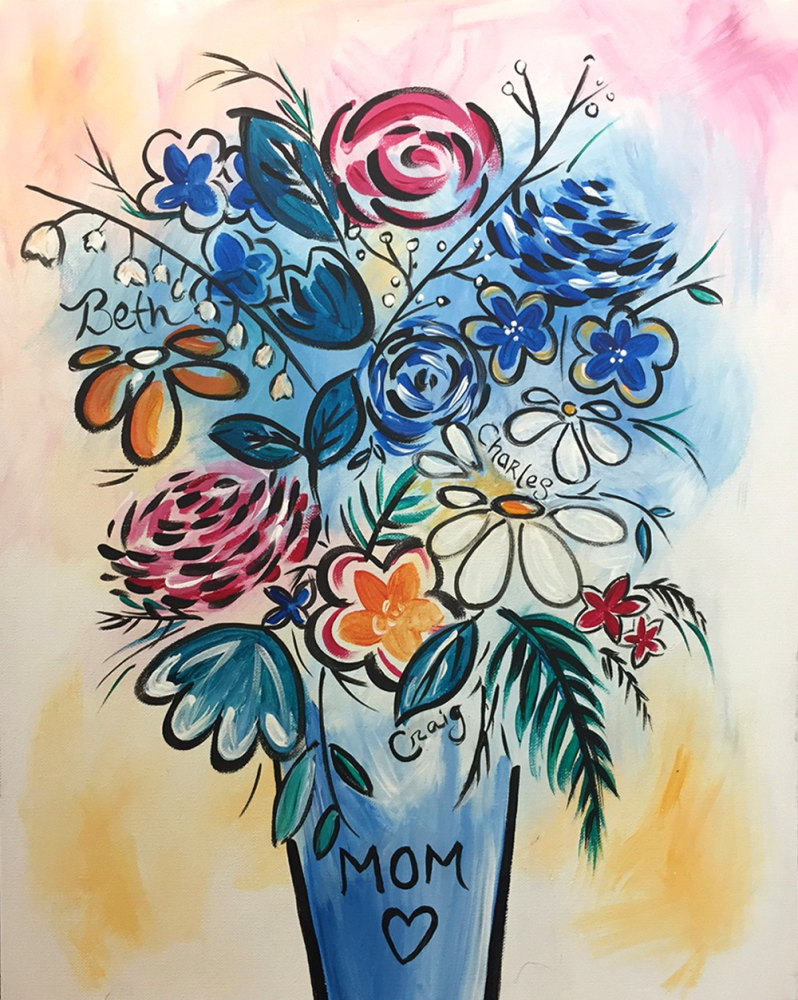 Mother's Day 2017 is fast approaching. This Sunday May 14th, hundreds of daughters, sons and husbands will be clamoring for ideas to honor and celebrate their mothers and wives. Most moms will tell you that they just want to spend time with their loved ones and watch them smile. Here is why a painting party at Pinot's Palette is just the perfect gift.
It's an experience!
Sure, nice shiny jewelry is nice, but it's expensive. Creating a handmade gift sends all of the right messages. It says I love you, I took the time to understand what you love and I am going to gift you the experience of time together doing something fun and creative. No better way to rekindle a connection.
It's not that expensive!
The movies are fun, the plays are nice – but the prices have really gone up and the interaction is just not there. At Pinot's Palette in St. Louis Park, we take care of every details. You get all your supplies, step by step instruction and entertainment by our artists and a piece of decor to take home with you. Plus, you will spend the time talking to each other, not staring at a screen. No better way to rekindle a connection.
We remind people that they like being adults….
…. And like spending time with each other! As children, we were all artists and we played all the time. This was the natural pastime. That is exactly what has enabled us to synthesize an enormous amount of grown up world information thrown at us. Growing up wasn't stressful (for most of us) – it was FUN! This is what we help adults remember. Learning new things can be fun! Rekindling the love of doing something just for your self is FUN! Doing it in company of others having fun amplifies your experience. Relax, play – see what happens in our studio when you leave all your worries at the door and bring mom or wife here to do it with you!
Mothers day is the perfect time to show your love to that special woman in your life you want to honour. Register a class here:
https://www....spark/events.
Buy a gift certificate here:
https://www....-certificates
or call our studio 612.440.6744.
Whatever you decide to do, we urge you to stop take the time to thank, honor and celebrate that special woman in your life that has played a motherly role to you or your children. #momsrock!
Enter your contact info and request details below, and we will contact you with details about your private party!