Calling All Ladies! Come Out & Paint With Us For The Ultimate 'Girls' Night Out' Experience!!
If you love to paint and want a fun night out, you're in luck!! At Pinot's Palette, St. Louis Park, we have just what you're looking for!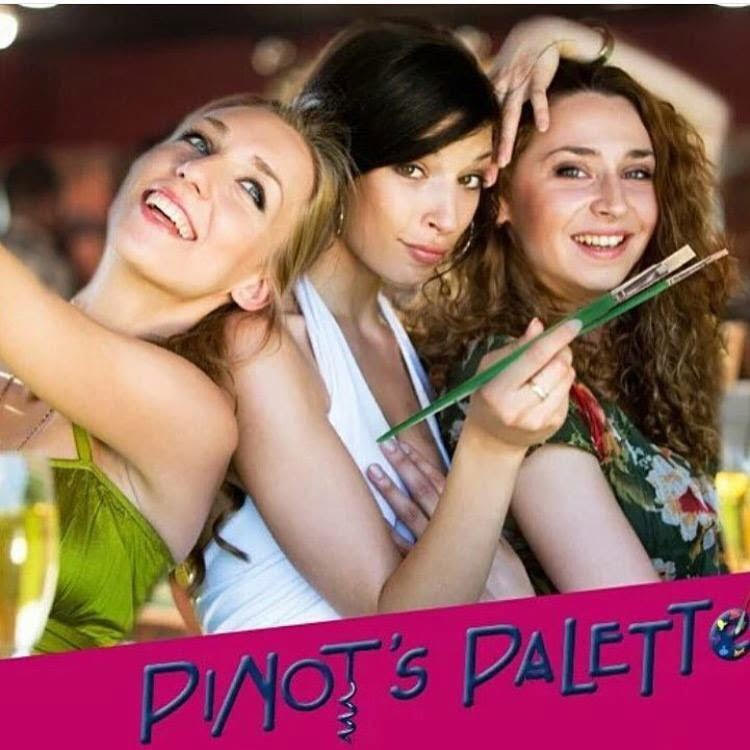 We offer 2-3 hour painting classes, where you'll be guided through a beautiful canvas painting, step by step. Don't worry... no prior, artistic experience is needed!! We have a professional artist to help you out, and a great staff, who will tailor to your needs, as well! We're here to help make the class as easy and fun as possible! We'll encourage and inspire you and the best part of all??!... you'll leave with an incredible masterpiece that YOU created!!
The only thing better than taking part in a fabulous wine and painting class is participating in this activity WITH FRIENDS!!! Get the girls together for a much-needed, girls' night out!! You'll have so much fun, spending time together, listening to music, sipping some wine, catching up, and getting creative! You'll leave class with your painting, take it home to display for everyone to admire, and always remember the great night out you had, each time you look at it!
What's even better than knowing there's a place for you and the gals to get together??!!! Finding out that we have a night, set aside, JUST FOR YOU, LADIES!!!
That's right, every Tuesday night, we have a ladies night class! The special is half-priced bottles of wine and $20 mini paintings!!! If the sound of "half priced wine" doesn't get you running for our doors, then the special price on the class, is sure to!!! (But really... who doesn't get overly-excited for half-priced booze??!) :)
We typically offer a 16" x 20" canvas, walking you through the class, step by step, and offering our standard-priced alcohol... but on ladies night, things are a little different. Our $35-$45 price tag gets slashed to only $20 for the class! The canvas size will be smaller than our usual size but equally as fun to paint!!! Come in and split a bottle.. or two... or three... with all of your friends, paint on these perfect-sized canvases, and make it a night to remember!
The painting's image you see on the calendar is the one we will be creating for the evening... but remember-- it's an art class; we want you to get creative and think outside the box! If you love the painting selection but aren't sure it'll work with the colors in your home, change them! We'll help you decide on the best colors and how to mix them for your needs! Does the date and time of the class work for you, but you're not loving the picture we'll be teaching??! You can attend the class and create your own painting! Get crazy and paint anything you like--- remember, we have artists there, who will be happy to assist with anything you may need!
You can check out our website, listed below, to see everything Pinot's Palette has to offer! From public class to private events, and more, we've got something just for you! View the entire calendar and come to any of the classes you love! Remember that Tuesday is the 'Ladies' Night' special classes so, be sure to check out the upcoming pairings for those! Sign up online to reserve your seat (and be sure to request to sit with your friends, if you're all signing up, individually).
Feel free to call, email, or stop by the studio for more info info you need, as we're always happy to help! We can't wait to see you at the studio soon, where you'll have a great time and want to return, over and over, like so many of our customers! Come out to Pinot's Palette, St. Louis Park, and paint, drink, and have fun!!!!
Cheers!!!
"This is a fun and creative outlet. It's a great atmosphere and vibe. I love the idea of creating something that you can take home and hang on your wall with pride (hopefully) and hang out with friends and relax with a glass of wine." - Penelope Austin
Enter your contact info and request details below, and we will contact you with details about your private party!