A Walk into Creativity
Let your Inner Creativity come to Life!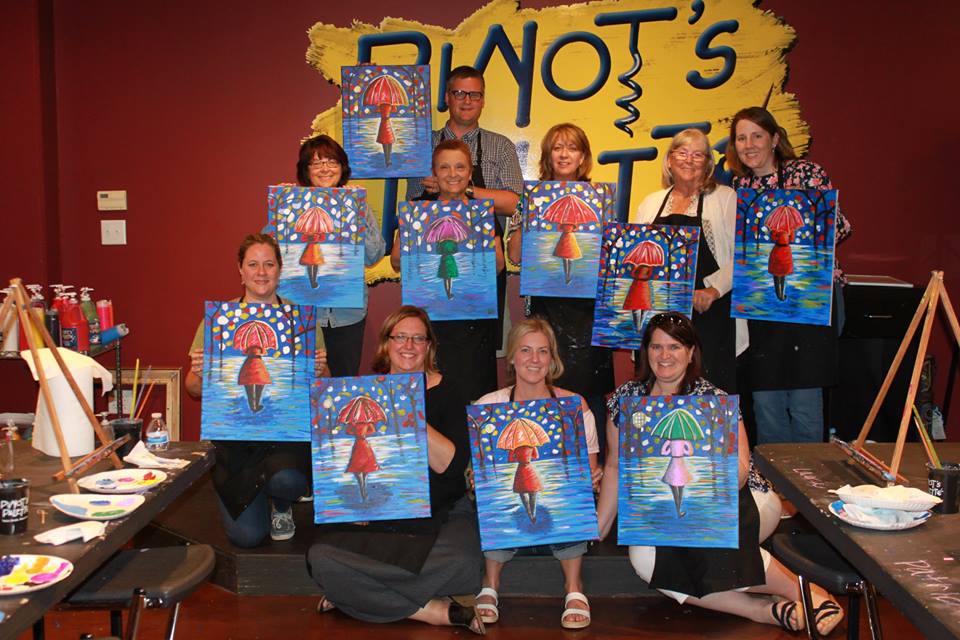 Here at Pinot's Palette, our emphasis has always been to foster a relaxed and fun environment, ideal to keep your creative energy flowing. Trust our local professional artists to guide you through your very own masterpiece creation, in each interactive, step-by-step painting class - that we lovingly and more accurately call 'painting parties' - while inviting and encouraging participants to diverge from the given examples. We regularly see our guests bravely take "artistic license" with their pieces, creating truly one-of-a-kind paintings they display with pride in their homes. In fact, we've heard time and again that friends and families ask where they bought their art, to which they happily explain, they painted it themselves, at Pinot's Palette!
Get inspired by painters just like you (shown above with their finished paintings), and paint your own Walk in the Rain next Friday 11/18. Once you take the first step into the Pinot's studio, we guarantee you'll surprise yourself with where your brush can take you.
***This week only: Save $8 on this 3-hour class, at just $40 a seat!***