Only in Minnesota
Only in Minnesota
We are not only "Nice" here in Minnesota, we are also a State that one would likely never want to leave!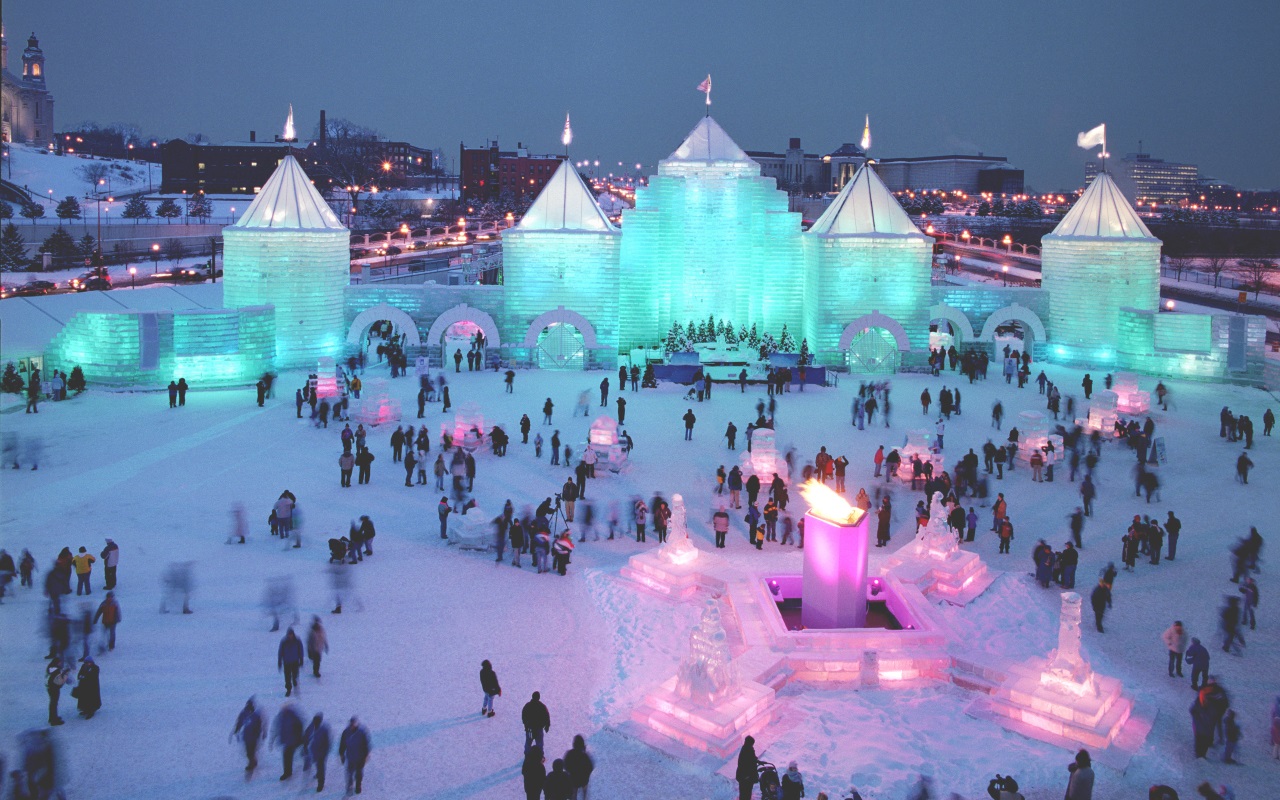 Others might think we are just an icy tundra not worth visiting, or think of the movie "Fargo" whenever the state is mentioned. Minnesota is so much more! We are a state which holds so much pride. The people are interesting and diverse. So much culture everywhere you turn! We have Prince, as well as many other talented musicians that got their foot in the door at First Avenue. Listed below are just a handful of the many highlights that make Minnesota a MUST SEE for your future travels. Who knows you might just decide to move here!
1. Lutsen
Minnesota is great for the fact that you can get the city life or travel to Lutsen to get a glimpse of Cabin lifestyle and breathtaking scenes. You don't have to spend airline fair to take a great vacation in Winter or Summer! In the Winter time, one can find some pretty amazing skiing at Lutsen. Just a two-hour scenic drive north of Duluth, Minnesota, this famous ski destination offers gorgeous views of Lake Superior. When the snow melts, trade in the skis for your hiking boots, discover the local shops and do some canoeing!
2. Mall of America
Besides from it being just another huge shopping mall, it is also a major tourist's destination. It has over 100 stores, a stellar aquarium, an indoor amusement park, the American Girl store and even a Lego Store. One seriously can get lost with in this retail maze! You can even stay at the newest addition Radisson to really get the experience. Maybe pop over to IKEA to pick up some furniture.
3. Land of 10,000 lakes
Truly a place that wherever you go there is a lake! Lake of the Isles, Calhoun, Harriet, Gull and Whitefish are just a handful of lakes in Minnesota. More than just mere bodies of water there are miles of trails that encircle lakes. Parks nearby to toss a Frisbee. Maybe hit the pavement, walk, run, and roller-blade, or bike your butt off! No matter where you live in the cities you are always just a few blocks away from a relaxing lake where you can just take a stroll and dip your toes in the water!
4. St. Paul Winter Carnival
Living in the state of Minnesota one has got to learn to embrace the long and sometimes harsh winters, and festivities like the Winter Carnival is a great place to start. In 1886 the city set out to disprove a New York newspaper reporter who had described St. Paul as "another Siberia, unfit for human habitation in the winter." So they came up with the winter carnival, which is a celebration with a giant ice castle, toboggan slides, contests and parades. 125 years later it is as popular as ever attracting nearly half a million visitors each year.
5. Minnehaha Falls
One of the best aspects of Minnesota is the plethora of green spaces and parks. Located along the Mississippi River, Minnehaha Falls is certainly a highlight. The main feature is the 53-foot waterfall, which is just as impressive in the winter when the water turns into icicles. Walk down the steps and follow the winding path along the creek to the Mississippi. It is definitely a sight to stand in awe at!
6. Minneapolis Sculpture Garden
It is very easy to kill an afternoon viewing the Walker Art Center's Sculpture Garden. Just south of downtown, the garden is home to 40 works of art. It is free and open 6 AM to midnight. So go out and stroll through the 11 acres of sculptures. Don't forget to snap a photo with the Spoon Bridge and cherry, then go across the street to hit up Loring park or downtown bars for a drink!
7. Minnesota State Fair
Last but certainly not least one must visit the legendary Minnesota State Fair. What could be any better than eating every food ever imaginable on a stick, flying down the giant yellow slide, looking at some of the best art from local up and rising artists and people watching while listening to some tunes? Absolutely nothing! Visiting the Great Minnesota Get together is a must. One of the largest fairs to visit! You will have to schedule a whole day for this, because its ever ending.