Scientific support for Thirsty Thursdays at Pinot's Palette St. Louis Park
Can a half-priced bottle of wine help you become the next Renoir? It's unlikely, but Pinot's Palette Saint Louis Park, the premier paint and sip destination in the Twin Cities, has uncovered some research that gives you another reason to join us each Thursday: drinking wine increases your creativity.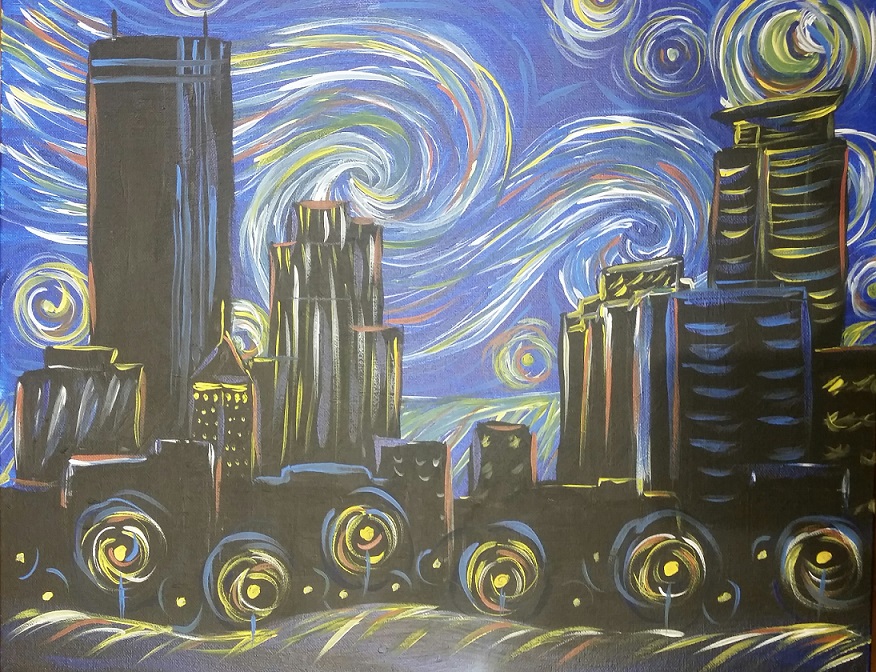 Uncorking the muse ( www.ncbi.nlm.nih.gov/pubmed/22285424)
In 2012, Jennifer Wiley, a research scientist at the University of Illinois at Chicago, wrote perhaps the most popular Craigslist post ever: males, ages 21-30, needed for scientific study on the effect of drinking free vodka cranberry cocktails. This wild night of highly controlled, clinical drinking resulted in the paper "Uncorking the muse: alcohol facilitates creative problem solving." In this paper, Wiley and her team found that individuals who were slightly intoxicated found more creative solutions to a series of word problems. The scientists also reported that the slightly drunk individuals felt that they didn't have to work as hard at solving the problems; the answers just came to them
The best part of this study: it supports moderation. According to the research, Wiley and her team found that creativity was enhanced when the participant's blood alcohol level was .075. Anything more and cognitive ability and motor skills diminish sharply (which is why most states have legal limits of .08).
Working Memory: The fun police
Psychology Today (www.psychologytoday.com/blog/choke/201204/alcohol-benefits-the-creative-process)
breaks down the science behind the study. The shocking discovery: when we're slightly intoxicated, we block out the more rational part of our brain and act more on impulse (hard to believe, right?). The rational part of our brain uses its working memory to help us think efficiently and effectively, but not necessarily creatively. Thus, when working memory is dulled (by alcohol), we free up additional mental bandwidth that allows us to get creative. With the muse unchained, there is nothing stopping it from crossing a donut with a croissant or pouring chocolate over bacon. (Note: we have no proof that these were created under the influence of alcohol. It's just a hunch.)
Our Findings
All of this research adds up to another reason for you and a friend (or two) to come expand your creativity with us over a half-priced bottle of wine in a far less clinical setting. Our hypothesis is that a Thursday night at Pinot's Palette St. Louis Park becomes an experience that deepens connections and refreshes friendships.
Can a half-priced bottle of wine enjoyed in moderation solve all of your problems? Come conduct your own research every Thursday at Pinot's Palette in St. Louis Park.
Register for one of our fun paintings and bring some friends!
https://www....ispark/events
Share Pinot's Palette St. Louis Park premier paint and sip Starry Night over Minneapolis
Enter your contact info and request details below, and we will contact you with details about your private party!