Heartfelt Christmas Surprise
Did you know Pinot's Palette has options for painters who want to do use our space outside of class times? Our two cozy studios are open 12-5pm from Tuesday through Saturday, and if you call ahead, we can set you up with whatever materials you might need to let your creativity flow, in your own pace, in your own way!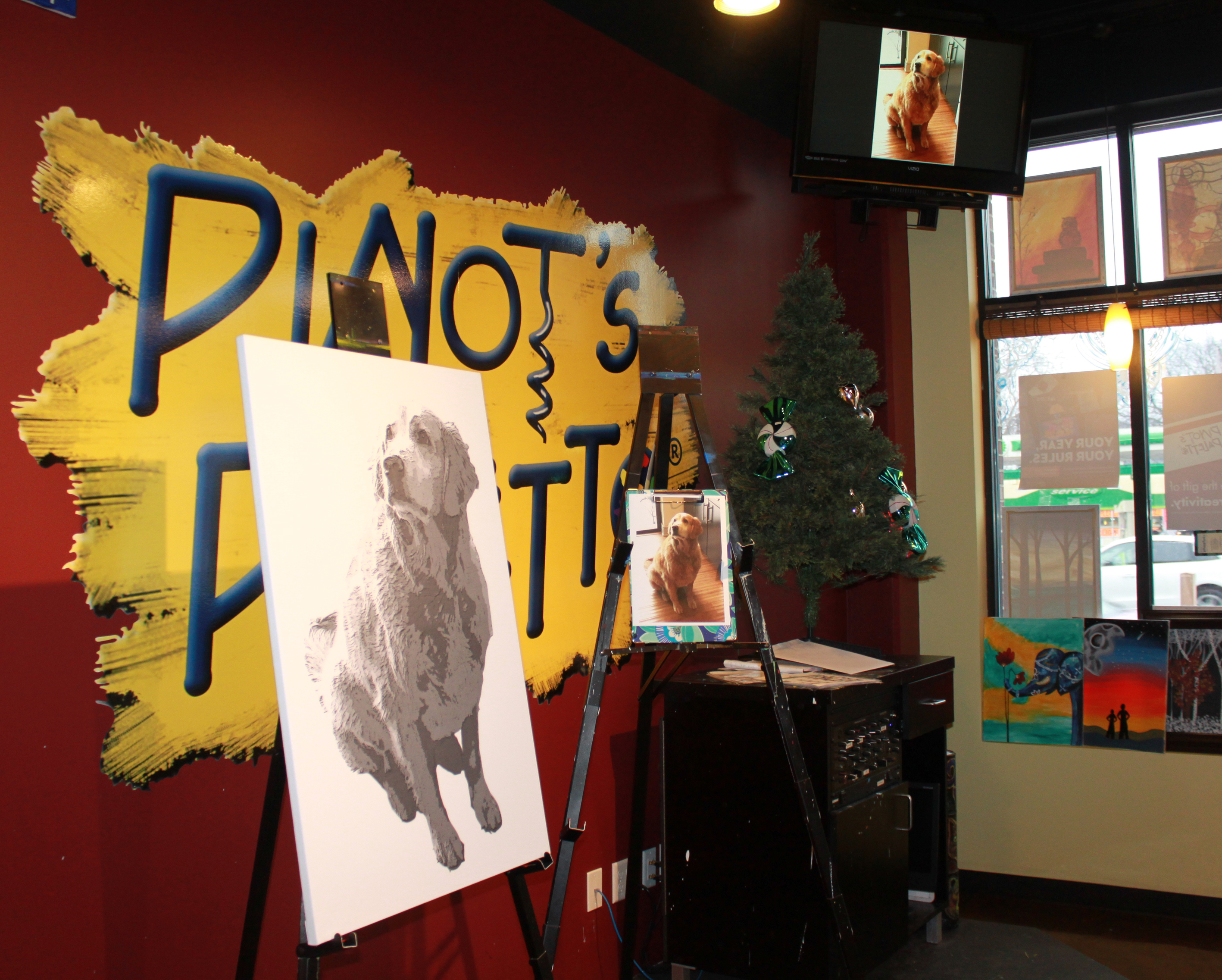 The night before The Night Before Christmas, Zach Pettus, owner of Cyclebar in Uptown Minneapolis, came to our St. Louis Park location for his own open studio time.
He got in touch with us early last week, with a request for a unique take on our Project Pet style class. He wanted the chance to get one-on-one guidance from one of our local artists, Jones, to create a large custom portrait on his own 3x4 ft canvas. Zach worked quickly and in secret with Pinot's Palette to paint his wife's dog and best friend, Bailey, who had passed away just a month prior. He worked diligently to paint a beautiful realistic likeness of Bailey, which made a heart-warming surprise Christmas gift and lasting memorial.
Thank you for sharing your time and story with us, Zach!
See More pictures on our FB Page:
https://goo.gl/om1h2O
You too can create a portrait of your pet. Our next class in on Jan. 22. Pictures must be in the Jan. 13th.
https://goo.gl/fR7H79