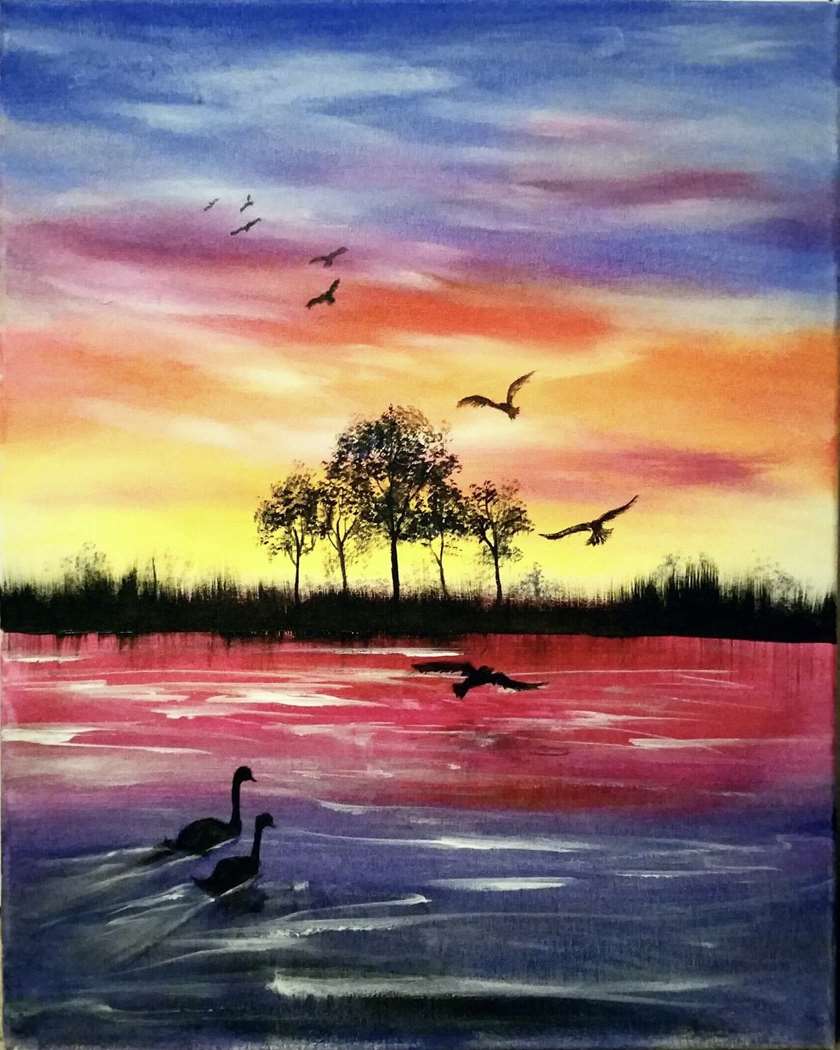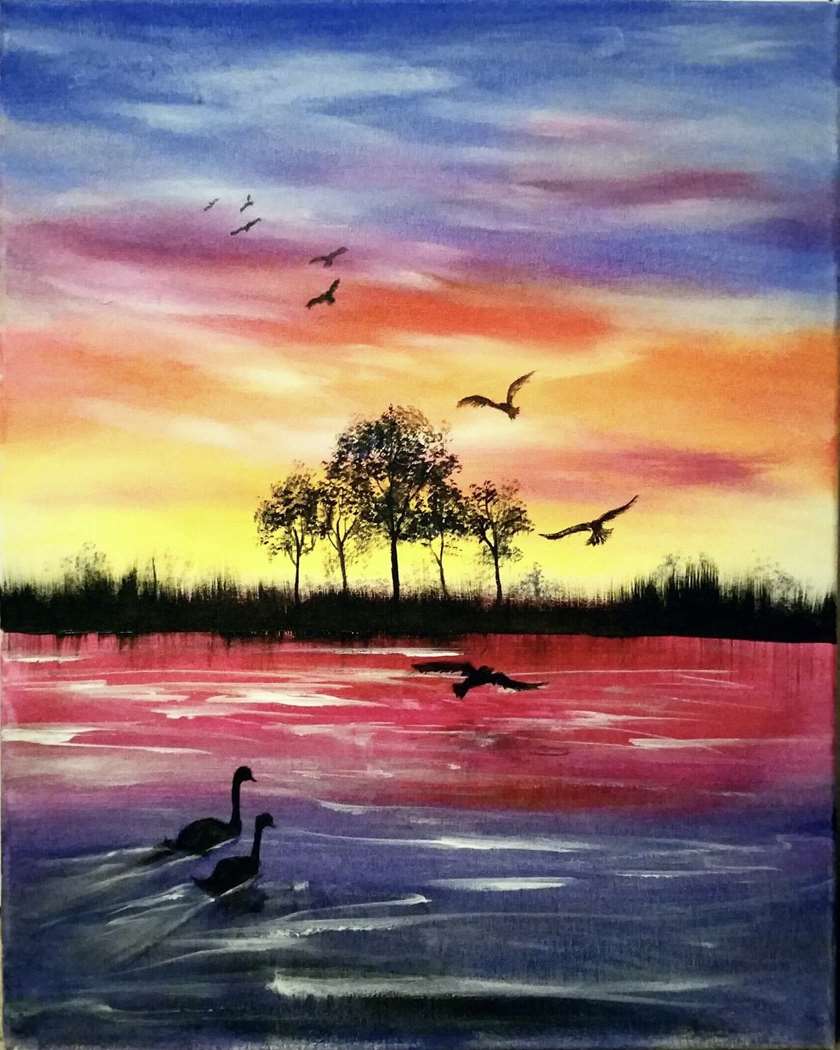 Painting it Forward
Serene Sunset
Sunday, July 1
2:00 - 4:00PM
Learn more
What a beautiful scene to look at while sipping my wine.
FUNDRAISER for Caring Kind NYC to End Alzheimer's. Join runner Matthew Macias in his personal journey to raise funds to end Alzheimer's. Matt is looking to raise over $4000 for Caring Kind NY in honor of his grandmother, stricken with Alzheimer's. Proceeds from your seat will directly benefit Caring Kind NYC in the name of Matt Macias, so he can help his grandma and others like her.

The mission of Caring Kind is to create, deliver, and promote comprehensive and compassionate care and support services for individuals and families affected by Alzheimer's disease and related dementias, and to eliminate Alzheimer's disease through the advancement of research. We achieve our mission by providing programs and services for individuals with dementia, their family and professional caregivers; increasing public awareness; collaborating with research centers; and informing public policy through advocacy.

Matt's Fundraising Page: https://give...pant/MatthewM

Homepage to the charity:
https://www....gkindnyc.org/

Facebook Page
https://www....aringkindnyc/

Twitter
https://twit...ndnyc?lang=en

Painting It Forward:
A paint and sip class with an extra dose of heart and soul. When you buy a seat in a Painting It Forward class, you're making a donation to a nonprofit or community fundraiser.