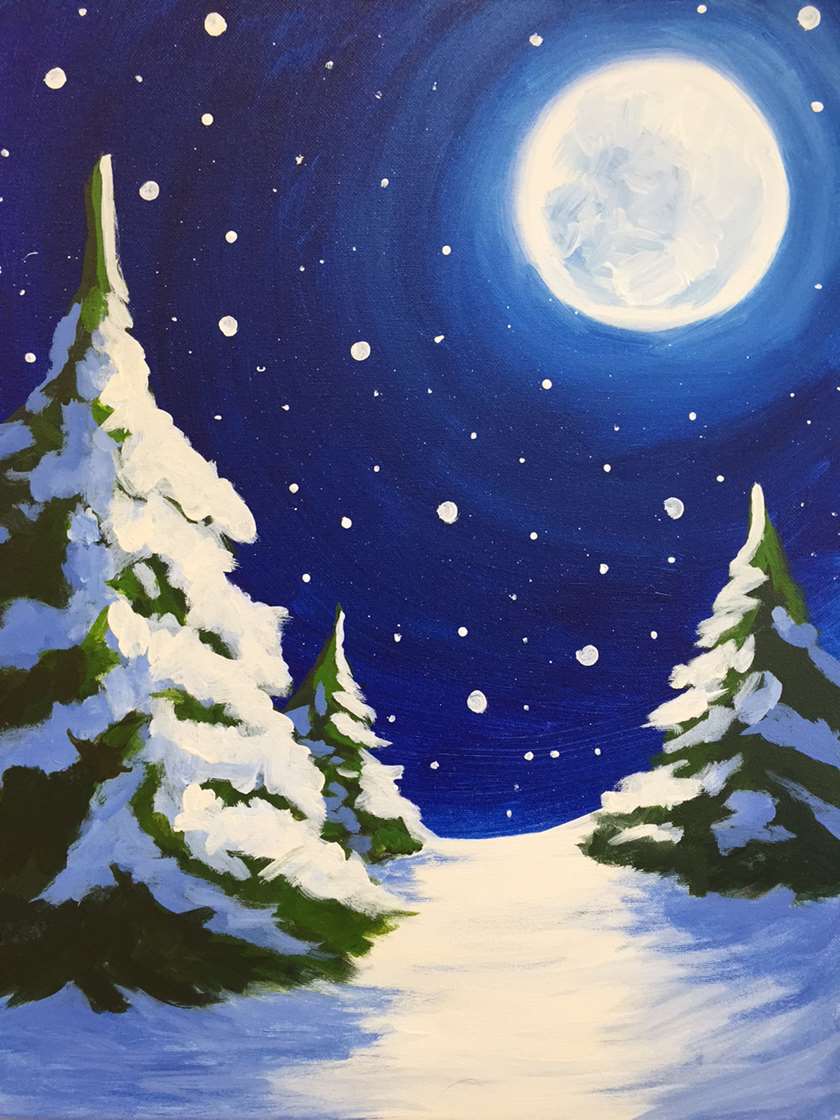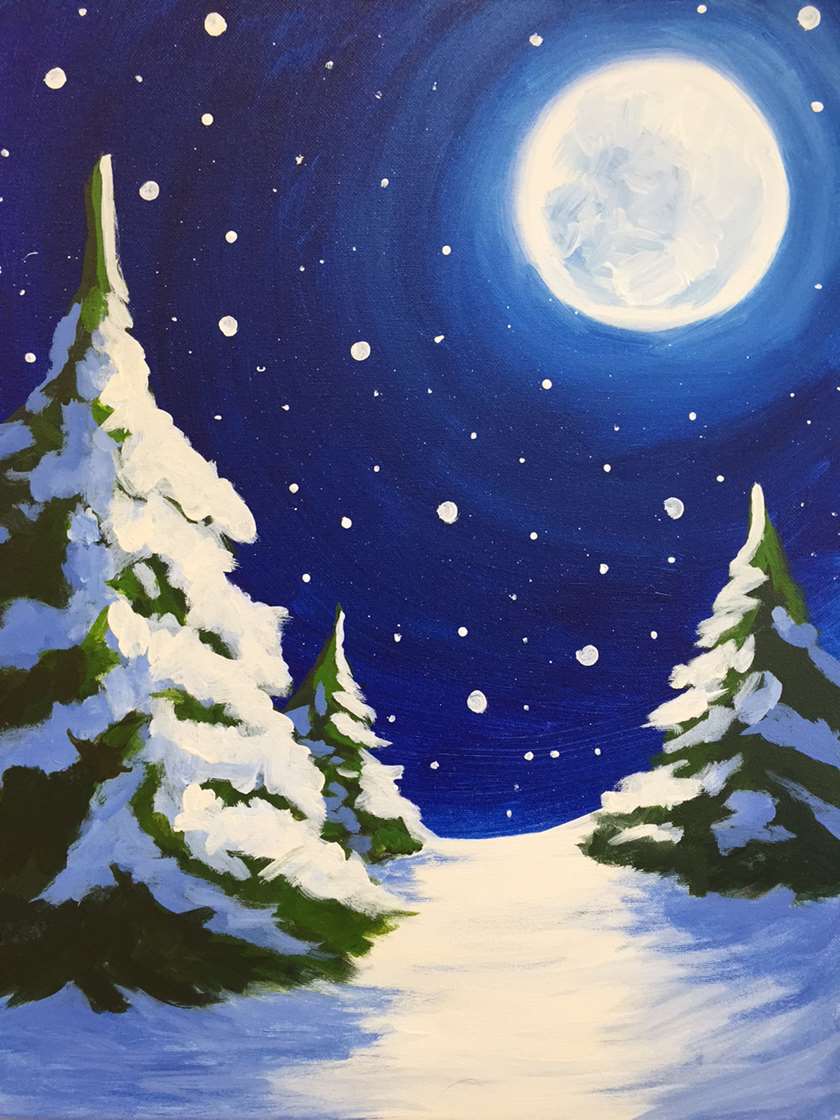 Painting it Forward
Alpine Moon
Saturday, December 16
7:00 - 9:00PM
Learn more
Moon, trees, snow; what else does your winter need? Some wine and paint, obviously. So, let's have a fabulous winter evening painting this serene scene with bold brush strokes, and high-contrast.
Fundraiser for Global Autism Project!

The Global Autism Project is a 501(c)3 non-profit organization. Funds from this class will be earmarked towards the Global Autism Project SkillCorps Program.

"SkillCorps is an innovative volunteer travel program designed to promote, collaboration, communication, and cultural consideration within the field of autism education.

SkillCorps member provide training to teachers in other countries to instruct kids with autism, educating them in evidence-based teaching methods. Through dedicated training, SkillCorps empowers local teachers to become the experts in their community. "

Website: https://www....mproject.org/
Facebook: https://www....utismProject/
Painting It Forward:
A paint and sip class with an extra dose of heart and soul. When you buy a seat in a Painting It Forward class, you're making a donation to a nonprofit or community fundraiser.