Super Easy 4th of July Party Ideas
The 4th of July is almost here, and the summer BBQ's will be in full swing this weekend while celebrating our nation's independence. The weather is warm, the days are long, and almost everyone is off work. It's a perfect excuse to spend some time in the great outdoors and host a party. Here are a few tips to make your celebration party as successful as it is simple.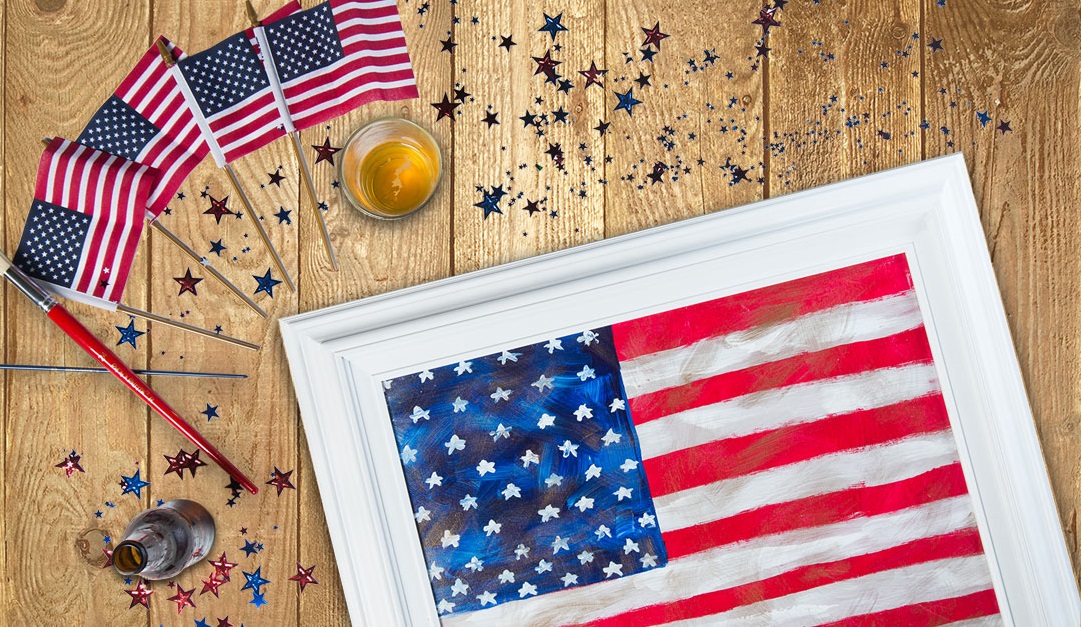 KEEP THE MENU SIMPLE
No one is expecting a five course meal at a 4th of July party, so avoid all that stress by sticking to a simple menu!
- Grilled burgers and hotdogs are about as American as it gets. They are easy to fix for a crowd and can be as simple or decked out as you want.
- Serve up chips, mac and cheese, and potato salad as a side and you've got an easy party meal that can be made ahead of time.
- If you have an awesome grill master ( or a husband that just likes doing it), then add some veggie skewers or corn on the cob to your grilling agenda.
- Add an apple pie, the all-American dessert (and only about $5 at the grocery store), and please the entire crowd.
KEEP THE DECOR SIMPLE
Set your 4th of July bash apart from every other summer BBQ with low cost themed décor that's a snap to clean up:
- Color coordinated disposable tableware adds a festive touch and makes picking up afterward a breeze. Choose something with different shades of red, white, and blues : muted tones are the safest, but we suggest to #bebold and use some metallic colors to add that pizzazz, or if you are feeling daredevil-ish go for the neon's!
- Be sure to use plastic table covers, and at the end of the day, you can wrap the whole thing up, plates and all, and toss it right in the garbage.
- Also checkout all the neat Pinterest ideas using spray paint in patriotic shades to paint stars in your grass. The kids will love this, and it will add to the festive atmosphere. Best of all, this one has no clean up, it will disappear the next time you mow the grass!!
SIMPLE THEME THROUGHOUT
For photo-worthy touches, add some stars n' stripes flair through out the party.
- For a festive theme worthy cocktail, use a small cookie cutter to cut stars out of sliced watermelon and freeze them, along with some blueberries. Add the frozen fruit to white wine (Y'all know I prefer the Moscato) and lemon-lime soda, and there it is: a cute and tasty red, white, and blue spritzer!
Don't forget to stock up on the sparklers! and Be Safe!
Cheers!
Enter your contact info and request details below, and we will contact you with details about your private party!