Happy National Ice Cream Day
I scream, you scream, we all scream for ice cream! Shout it loud and shout it clear, National Ice Cream Day is almost here! July is national ice cream month, but this Sunday, July 16th is THE NATIONAL ICE CREAM DAY! What a fun day to celebrate, I mean, who doesn't love ice cream?! You can enjoy it in a bowl, in a cup, or on a cone, and in any flavor your imagination can dream up. Huge kudo's for the guy or gal or dreamed up Rocky Road, YUM!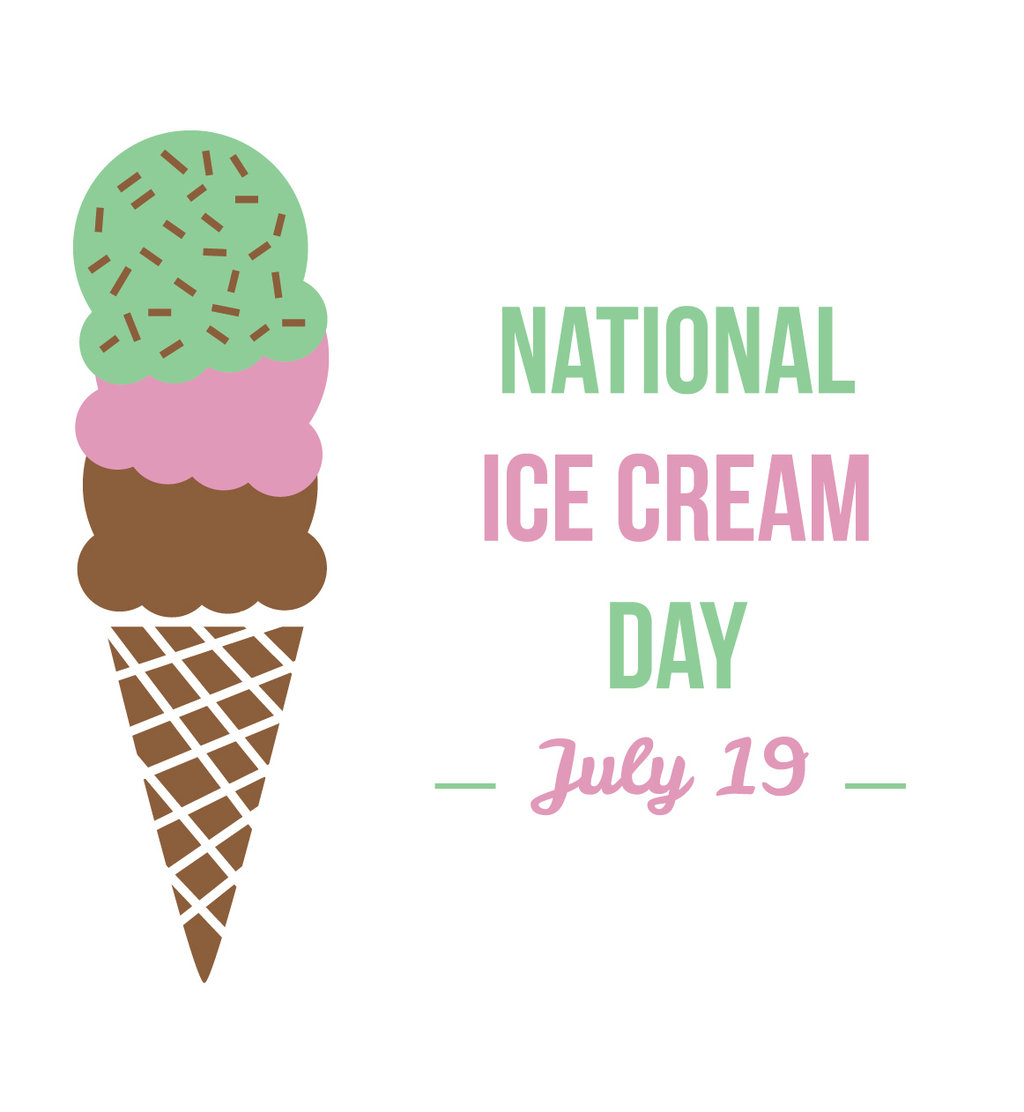 WOW COW FACTS ABOUT ICE CREAM
A cow makes enough milk to produce 2 gallons of ice cream per day, that's 730 gallons of ice cream per year!
It takes 3 gallons of milk to make 1 gallon of ice cream!
About 9% of all milk produced in the US is used to make ice cream!
SOME COLD HARD FACTS ABOUT ICE CREAM IN AMERICA
Vanilla is America's #1 flavor! (Bet those guys haven't tasted Rocky Road yet!)
87% of Americans have ice cream in their freezer at any given time.
The average American enjoys 48 pints of ice cream each year!
California produces the most ice cream in America.
OTHER COOL FACTS ABOUT ICE CREAM
It takes about 50 licks to finish a single scoop ice cream cone ( how bad would I show my age if I told you that made me think of the Tootsie Roll Owl, checking to see how many licks to the center of the Tootsie Pop? or yeah, and its only 3! )
A brain freeze occurs when the ice cream touches the roof of your mouth!
1 in 10 people admit to licking the bowl clean after eating ice cream.
1 in 5 people share with their pets!
Be on the watch out this weekend for ice cream events and freebies happening around the area, and make sure to enjoy some with your family and friends!
Cheers!
Enter your contact info and request details below, and we will contact you with details about your private party!