Your Year, Don't Fear
We are approaching our 4th week into 2017, how are everyone's New Year's resolutions going? Still hitting the gym every day? Have you had any pop or chocolate yet? We get it, there's a lot of pressure on these first few weeks of the year! That's why we decided to help you create a goal list for the year that you can work toward. There's a lot less pressure and a lot more time to get things done! It will help you be more accountable all year long, instead of feeling discouraged if you have already started to slack.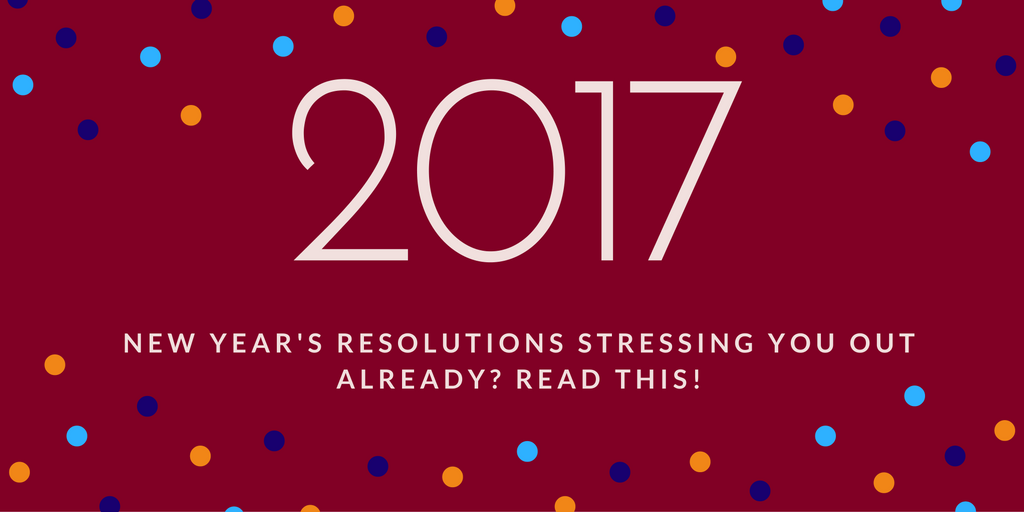 Here's my goal list for 2017, feel free to make it yours:
* Get 49 - 56 hours of sleep per week - instead of forcing yourself to get 8 hours of sleep every night( I mean, sometimes we just have too much to do) just make sure you are giving your body the amount of sleep it needs in the same week.
*Pick the healthier choice more often than not! - don't beat yourself up because you give in to an indulgence, just make a better choice next time.
*Try something new - It's hard to step outside of our comfort zone, so take baby steps. Once a month push yourself to do something new, try a new recipe, a new type of wine, you could get creative and take an art class (we hear the one's at Pinot's Palette-Springdale are a great time! just a thought - ha!) or take a walk on one of Springdale's Walking Trails.
*Make better use of your closet- If you are a woman, you know the tendency to have a full closet and yet nothing to wear. Try this trick - hang all of your clothes with the hanger facing the opposite direction, and every time you wear an item turn the hanger back the right way. At the end of the year you can either donate all of the unworn clothes or sell them online. Either way, if you went all year without wearing it, chances are they are not worth keeping around, exceptions of course for formal wear, and holiday clothes.
*Find a new hobby- or pick up the one's you did have but have laid aside because you don't have time. Make time! No need to call anyone out on this one but someone (maybe me) has hoards and hoards of scrapbook paper, and instead of changing my hobby to scrapbook paper collecting, I am going to get creative and make something gorgeous!
* Express your gratitude- Whether you write it down or think it out loud, reflect on your day or week (remember this list is to remove stress, not add to it) for there is always something to be thankful for. I've seen people making those cute little jars on Pinterest to add notes of gratefulness and then read aloud on Thanksgiving or even the next New Year. Love this idea.
*Remember to Have Fun - that's our motto at Pinot's Palette - Springdale to live by!
Paint. Drink. and Have Fun!
Cheers!
Enter your contact info and request details below, and we will contact you with details about your private party!