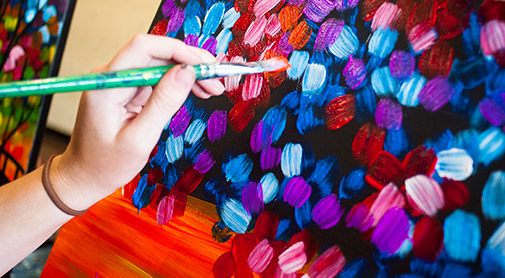 Scholarship Value and Duration
We will award the chosen applicant with $1,000 to be used toward his or her tuition expenses and any other verified educational costs.
We welcome all USA students looking to achieve a degree in the arts to apply for our scholarship. The 2018 scholarship application will be open between August and November 2018.
About Pinot's Palette
Pinot's Palette is one of the nation's largest paint and sip franchises. Our studios employ professionally-trained artists to guide guests through a no-experience-required art class in a relaxed, fun environment.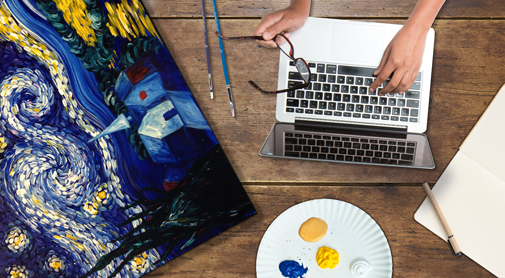 Scholarship Eligibility
To be eligible for the Pinot's Palette Scholarship for Artistic Excellence, applicants must meet the following criteria:
Current high school (or home-schooled) seniors attending school in the U.S.
U.S. citizens, U.S. nationals, or U.S. permanent residents.
Anticipating completion of high school diploma in spring of 2019.
Planning to pursue a degree in the arts at an accredited U.S. post-secondary institution.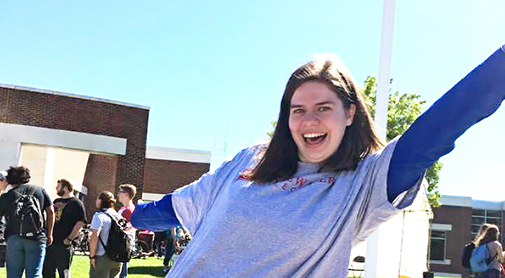 2017 Winner
Congratulations, Maggie Kleiman! Maggie graduated from Hutchinson High School this spring, but she already had college credits under her belt! She studied drawing, sculpture and painting at a local community college while balancing high school courses. Maggie will major in Art at the University of Wisconsin – Eau Claire starting this fall.
Maggie says, "Since I was a small child, art and music have been an important part of my life. The arts are what bring people together, which we need more of in today's world!... I'm not 100% sure where my career will lead, but I want to share my love of art and music with people of all ages and backgrounds."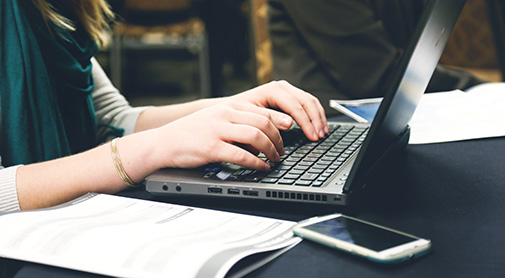 How to Apply
We look forward to reading your application! Applicants must submit their application online between August and November 2018.