Parent's Weekend at the University of Memphis
Two parties in two weeks? The University of Memphis must be crazy or know how to have a good time! See below to see how our first event went with the University of Memphis.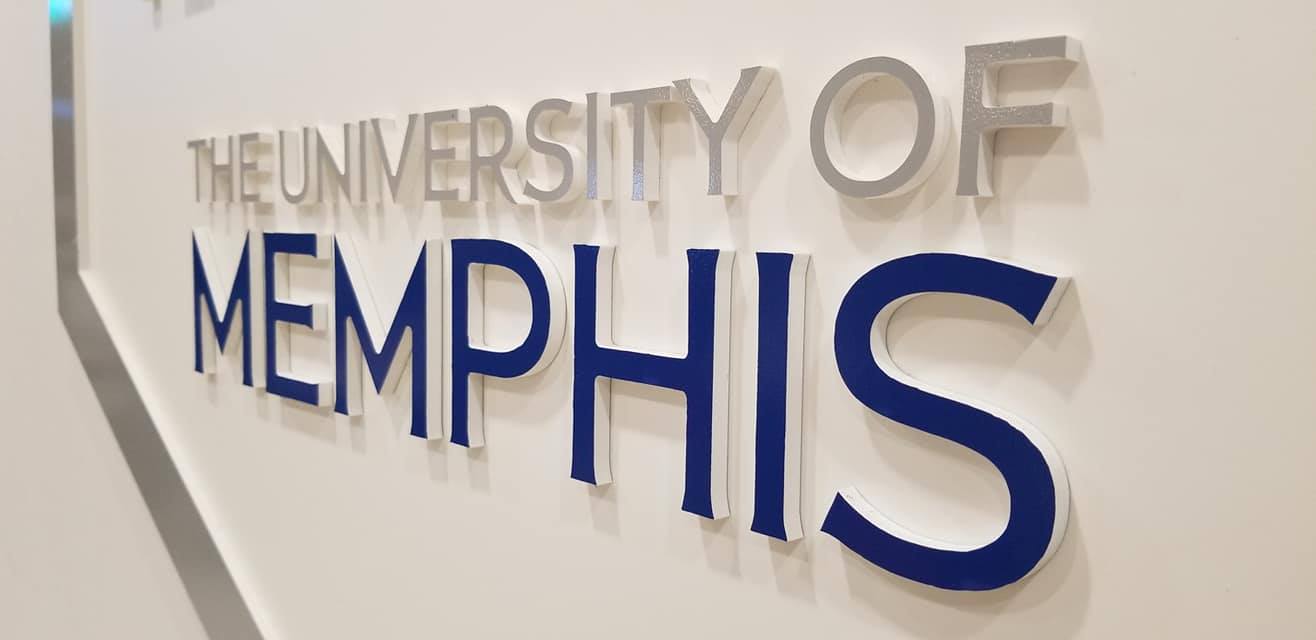 Our Parent's Weekend was actually our first event with the University of Memphis. We came out on September 21st, to paint with 150 parents and students at the University. We were in the rotunda of the theater on campus. We arrived about an hour before the event, all the tables were set and ready to go. We quickly began to set up our art supplies. Canvas, paint, water cups and brushes. We had two large samples of the Memphis painting that we were painting.
As the parents and students flooded into the rotunda, we began to get excited with anticipation for the next 2 hours. The painting we all painted was a rainbow cityline with the words "Memphis" in at the bottom. It was a great class. Everyone understood the painting and created master pieces! Everyone should be proud of their paintings.
During our dry break, I was feeling fiesty! I "auctioned" off one of the samples to 6 contestants. Their contest was to roar the loudest and most fierce! Kayla 2.0 won! She had a strong and confident roar, sure enough to compete with any Tiger! Her mother was so excited! She might have stolen the painting from her daughter! HAHA!!
All in all, we had a great time with the parents, students, faculty and staff that attended our event! We absolutely loved how fun everyone was! Thanks again University of Memphis! Until next time!